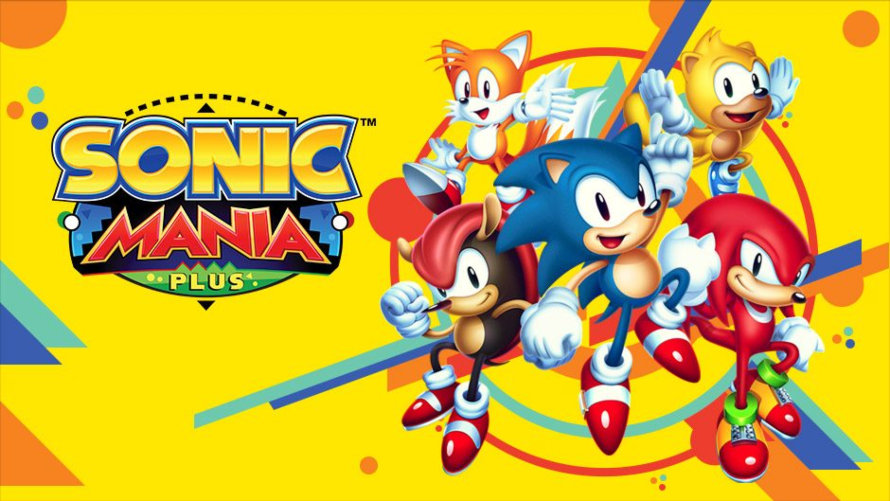 ---
We recently launched our SONIC AND TAILS statue from the Sonic the Hedgehog series, and avid fans of the franchise are in love. Although a SEGA icon since the early 90s, some of you may have never touched any of the Sonic the Hedgehog video game titles before, so you may be wondering why this blue hedgehog and his trusty sidekick are well-beloved by most in the Official Collectors Club. We highly recommend that you give the series a try as it is an experience unlike any other.
Sonic Mania Plus is a tribute to the classic Sonic the Hedgehog 2D experience and is the perfect way to introduce new players to the series. It is currently available for the PlayStation 4, Xbox One, Nintendo Switch, and Steam. In fact, we currently have an ongoing giveaway wherein you could win an Xbox One copy of this game. You may learn more about the giveaway mechanics HERE.
And so, without further ado, we present you three reasons why we think you should play the Sonic the Hedgehog series.
Characters that stand the test of time
Growing up in the 90s, Sonic was undoubtedly one of the coolest dudes you can play as in any video game console. His personality, his signature finger pose, everything about him and everything that he did always spoke, "I'm the coolest guy around." We all wanted to be like Sonic. We all wanted to run as fast as him, to have the same spunk as him, etc. Even in 2019, he is still just as significant and impactful. There's no better form of flattery than to have a Blockbuster film made about you, and we all know that there is one currently in the works.
And, let's not forget his best friend and trusty sidekick, Miles "Tails" Prower. He was the type of friend that everyone wanted to have, and we couldn't imagine the Sonic the Hedgehog universe without Tails. Not only is he an admirer of Sonic since it was Sonic that saved his life one random day, but Tails is also a reliable support in their adventures and a true friend. We all need at least one Tails in our lives.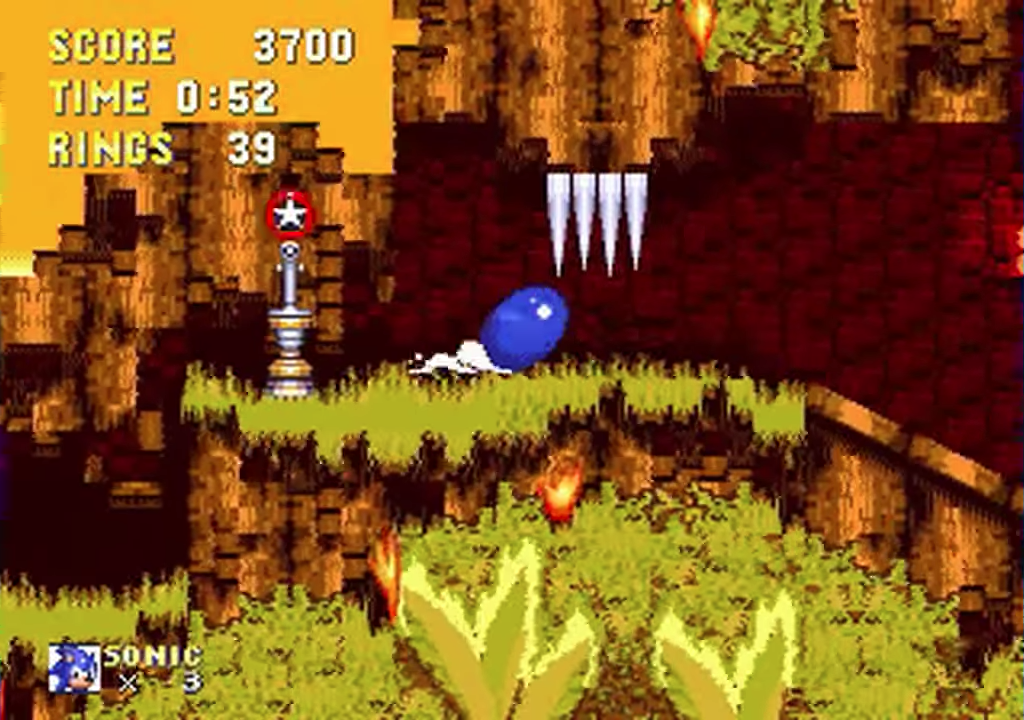 Fast-paced gameplay
Back in the day, when gamers thought about intensely fast-paced video games, they usually thought about racing games. There wasn't any other genre or format that came to mind when thinking about speed, until Sonic the Hedgehog that is. Any Sonic video game was all about speed. You either had to wind him up or get a good head start so that he could reach maximum speeds to be able to surpass obstacles or land on far-to-reach places you otherwise couldn't have made. Or, if some situations or areas were impossible to get out of without assistance, Sonic could always rely on his buddy Tails to give him a lift. There was no other gameplay as exhilarating as the Sonic games, and it was something we all enjoyed.
Level design
Developers had to think of ways how to best incorporate and highlight the concept of speed into the games, and it made the most sense to play around with the level design. And, what better layout to benefit the most from speed than a pinball machine. If the ball moves too slow, it will fall short of reaching its target; too fast and the ball will overshoot it. Throughout each stage in Sonic games, especially in the earlier 2D titles, the pinball-like theme was very apparent not only in its looks but in the physics behind it as well. You had to think about things like how slow or fast you should go, your trajectory, and all other mathematical knowhows. It wasn't that technical, of course, but there was a certain skill involved that made each playthrough challenging but fun at the same time. That is the brilliance that is Sonic the Hedgehog games.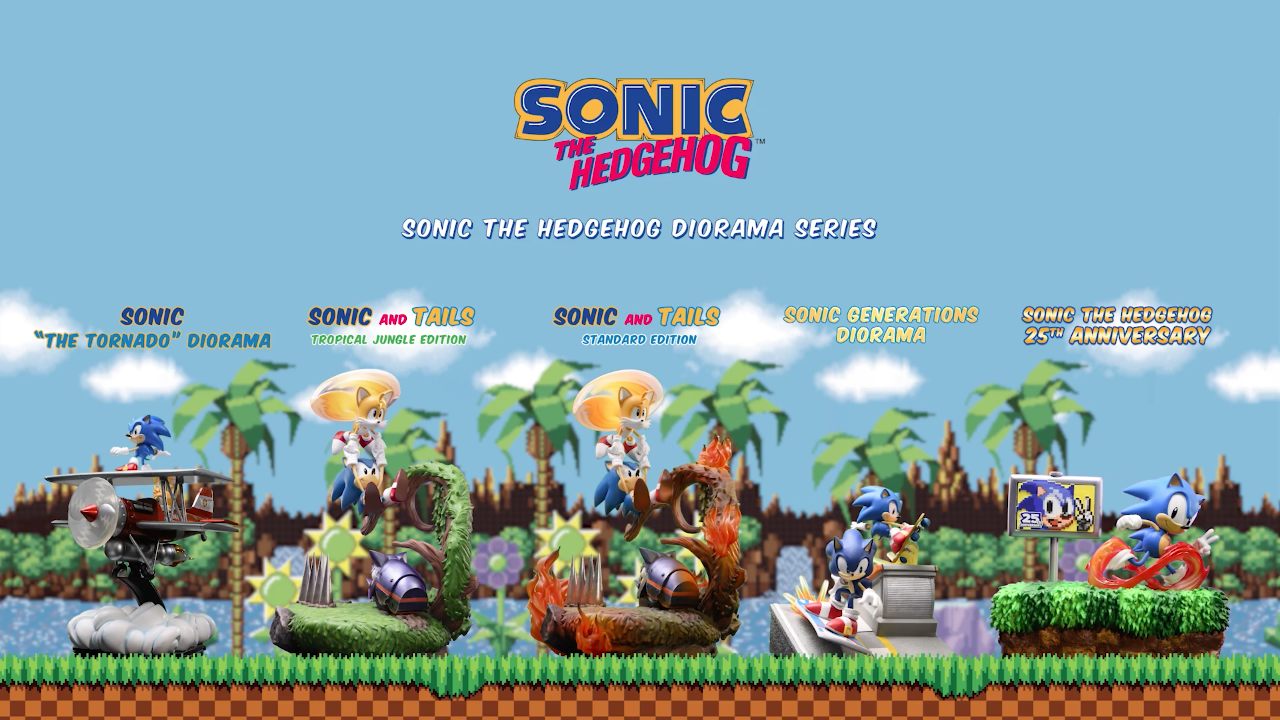 Well, that is all we have for now. Hopefully, this convinces some of you to jump onto the Sonic the Hedgehog hype. Our SONIC AND TAILS statue is still open for pre-orders until the 16th of August 2019. That still gives you plenty of time to try the series out yourselves.
Furthermore, our Sonic the Hedgehog 25th Anniversary (Exclusive) and Sonic the Hedgehog Boom8 Series – Combo Pack 1 & 2 are still available in stock on our website until supplies last, and you may still jump on the waitlist for our Sonic the Hedgehog Boom8 Series – Combo Pack 3 and Sonic the Hedgehog vs. Chopper Diorama statues. For more information on how our waitlist works, kindly click HERE.
For more Sonic the Hedgehog and First 4 Figures news and updates, please join our First 4 Figures Official Collectors Club on Facebook.
Last Update
2019-07-19 03:08:54