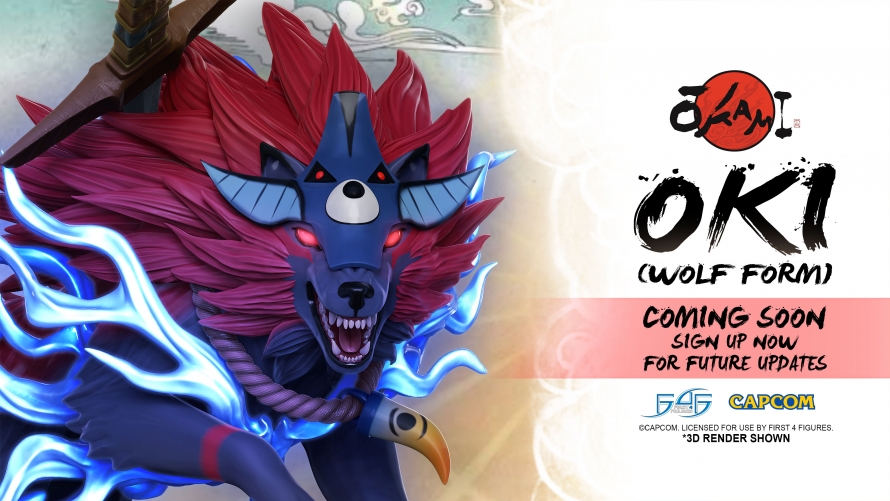 Oki slowly coming to life
---
(Update as of 17 March 2021: Launch date CONFIRMED! Mark your calendars because our Okami – Oki (Wolf Form) PVC statue launch stream premieres this 23 March 2020, 9:00 PDT | 12:00 EDT | 16:00 GMT | 17:00 CET. Pre-orders open after the stream. Click your preferred streaming site URL to set a reminder: FACEBOOK | YOUTUBE)
The Okami series is one of First 4 Figures' best-selling franchises to date, and the fans can't help but want more. According to a Facebook poll by Alex Davis, second on the list of characters they want to see made is Oki, specifically in his wolf form. For those who've never played Okami before, Oki is a member of the Oina tribe of Kamui Village, and the Oinas are capable of shapeshifting. He is an NPC that plays a crucial role in the story.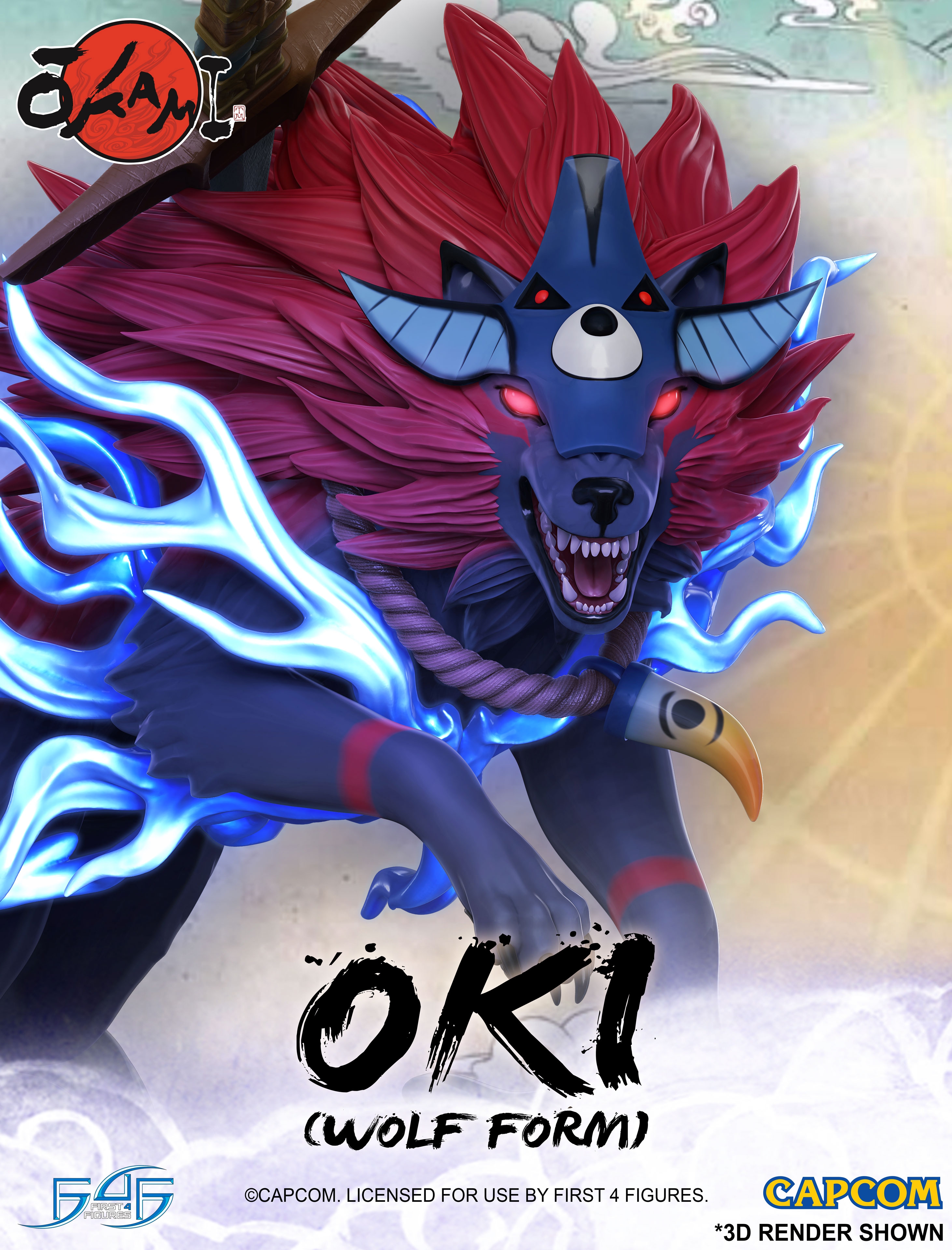 CLICK ON IMAGE TO ENLARGE
After much development behind the scenes, we finally have our first official 3D render of OKAMI – OKI (WOLF FORM)! We do not want to spoil anything or give too much information this early on, so we'll leave you with this for now and have your imagination take care of the rest.
What are your thoughts on the first official render of Oki? Let us know in the comments section below. And if you want to be notified of all the latest Okami teasers and First 4 Figures news, sign up for our newsletter through the button above, or join our Official Collectors Club on Facebook for more exclusive behind-the-scenes content.
---
More from First 4 Figures Okami series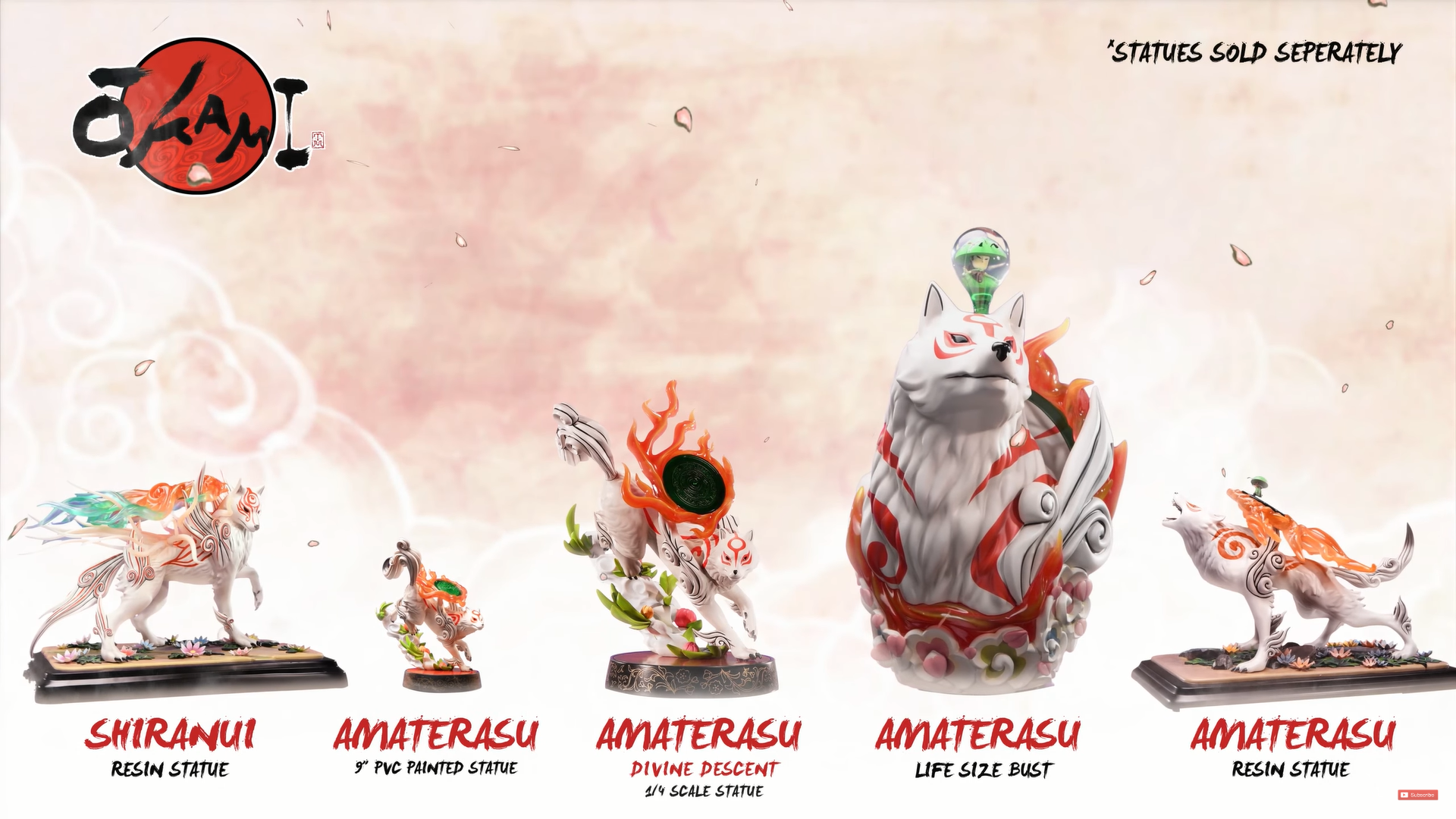 If you are interested in more products from First 4 Figures' Okami series, Amaterasu: Divine Descent is still open for pre-order, and you may still jump on the waitlist for your desired version of our Amaterasu PVC, Amaterasu Life-Size Bust, and Shiranui statues. For more information on how our waitlist works, kindly click HERE.
Last Update
2021-03-17 06:55:29