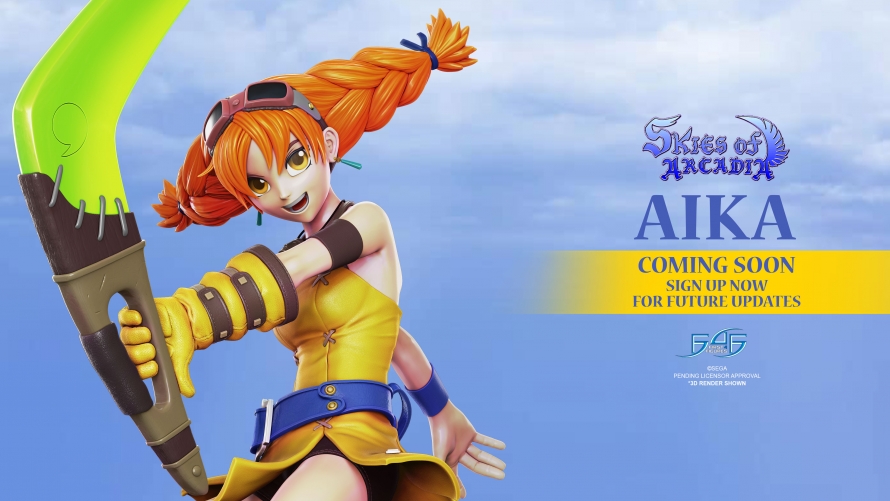 #SaveF4FAika was a success!
---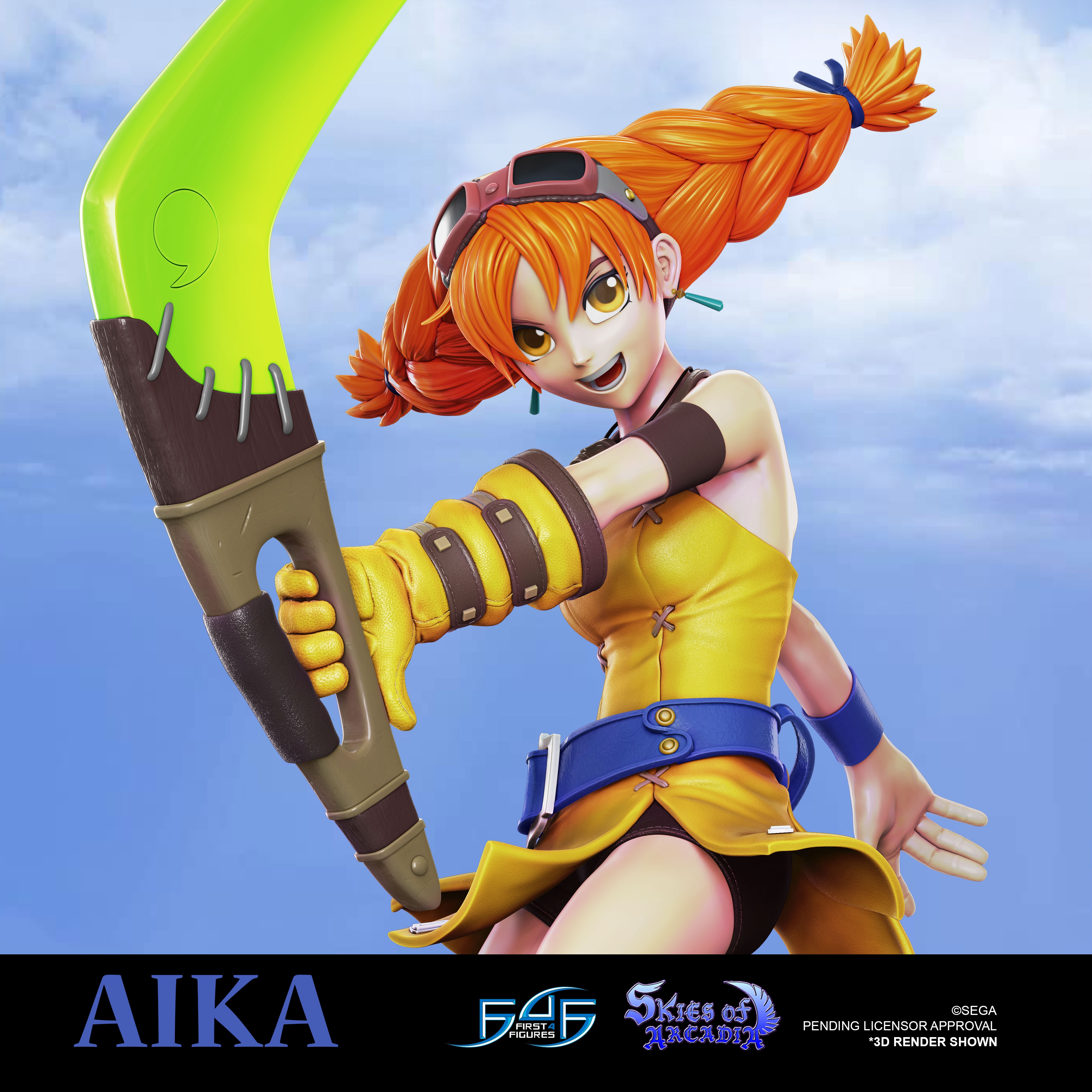 CLICK ON IMAGE TO ENLARGE
Sign up now to stay up to date with our latest
Skies of Arcadia teasers and First 4 Figures news
The SEGA and Skies of Arcadia fans of our F4F community rallied to #SaveF4FAika, and we listened! The statue has been lying dormant in CEO Alex Davis's infamous Vault for quite some time, but thanks to the support of the fans, she may once again take to the skies! After much development behind the scenes, we finally have the updated 3D render of our Skies of Arcadia – Aika statue!
Like our previously released Vyse statue, Aika will also be a 1/6th resin piece and will have an Exclusive Edition on offer. You'll have to wait, however, until the product launch to find out what comes with this website-exclusive. Until then, rally all the SEGA and Skies of Arcadia fans you know and prove to Alex that he made the right decision!
So, what do you guys think so far? Let us know in the comments section below. For more exclusive behind-the-scenes content, join us in our Official Collectors Club on Facebook.
Last Update
2020-06-12 04:58:09