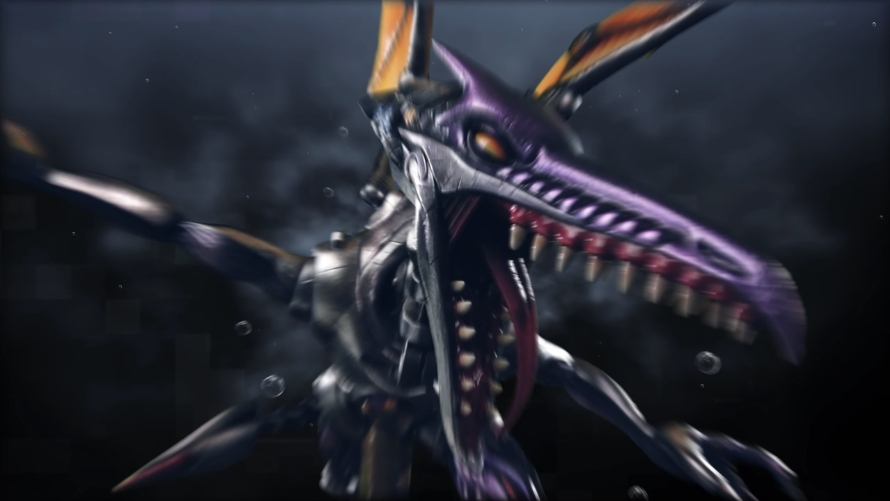 Spread the word Metroid fans!
---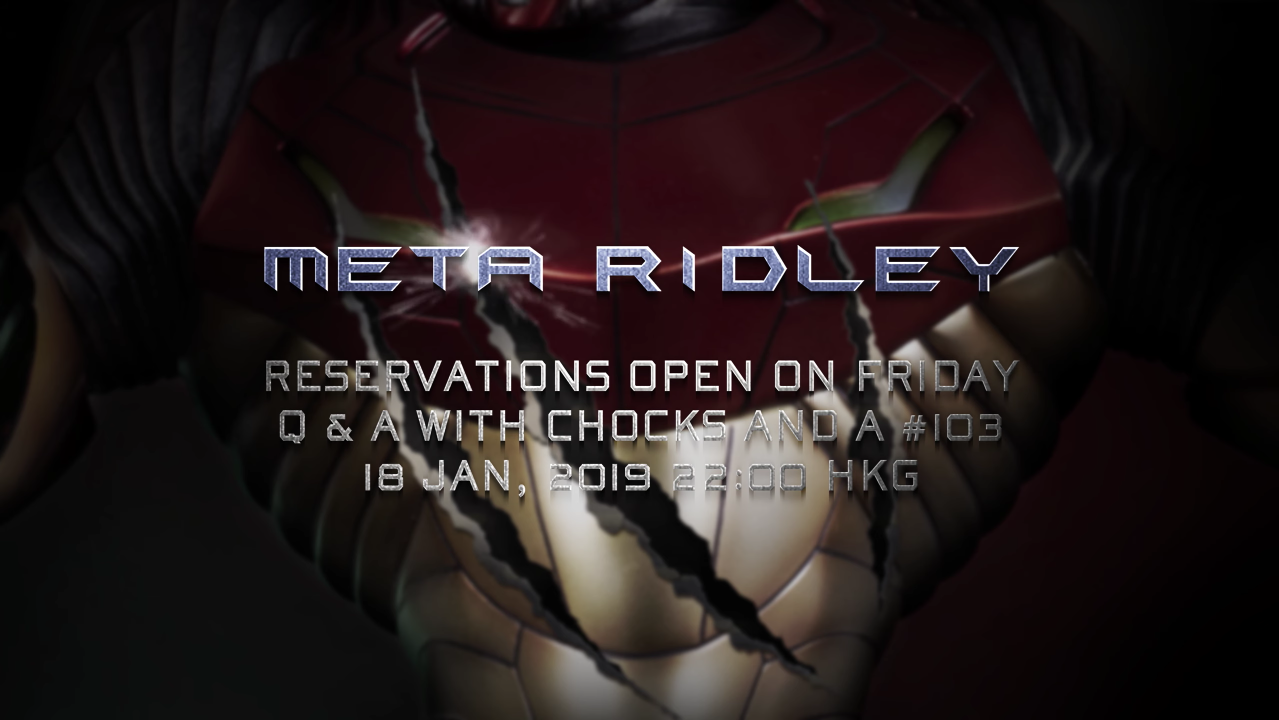 First 4 Figures surely knows how to kick start the New Year. After more than two years since the 2016 Christmas Special, it has officially been announced that META RIDLEY will be the first F4F pre-order of 2019! Pre-orders will open after the Friday Q&A with Chocks and A #103 Facebook live stream on FRIDAY, 18 JANUARY 2019, 10:00 PM HKT. We've prepared a short teaser trailer for everyone to appease the wait.
META RIDLEY RESERVATIONS EVENT
JOIN NOW!
Be sure to join Alex and Chockles as they go through all the juicy details during the Reservations stream, as well as FAQs, numerous high-resolution images, and their "Making of" documentary video to name a few. You may watch them live on First 4 Figures' main Facebook page or Official Collectors Club Facebook group. Also, be sure to check out our Events page linked above as not to miss out on the highly anticipated META RIDLEY product launch.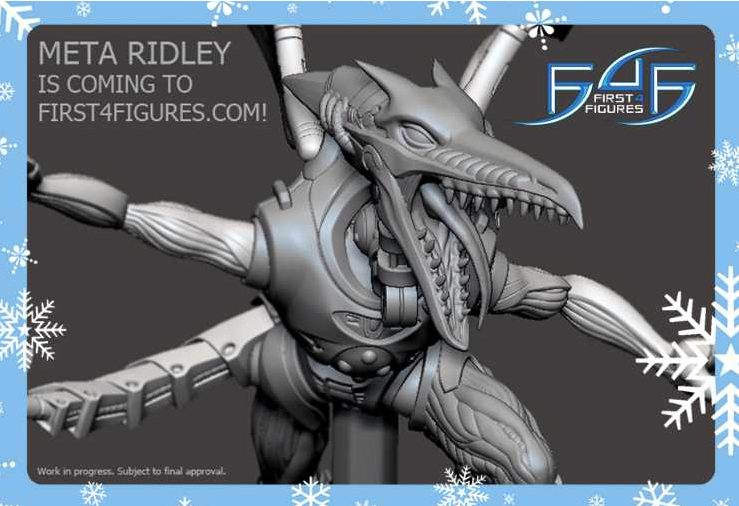 Longtime supporters know that META RIDLEY was first announced as a First 4 Figures collectible back in Christmas of 2016, but not much information could be drawn from the image itself and the biggest question mark in everyone's mind—F4F CEO Alex Davis included—was the scale to be as this would determine a number of things. First 4 Figures does have a 1:4th and a 1:6th scale Metroid line, and based on fan feedback, Alex decided to create the cybernetically enhanced archnemesis of Samus Aran in the 1:6th scale range.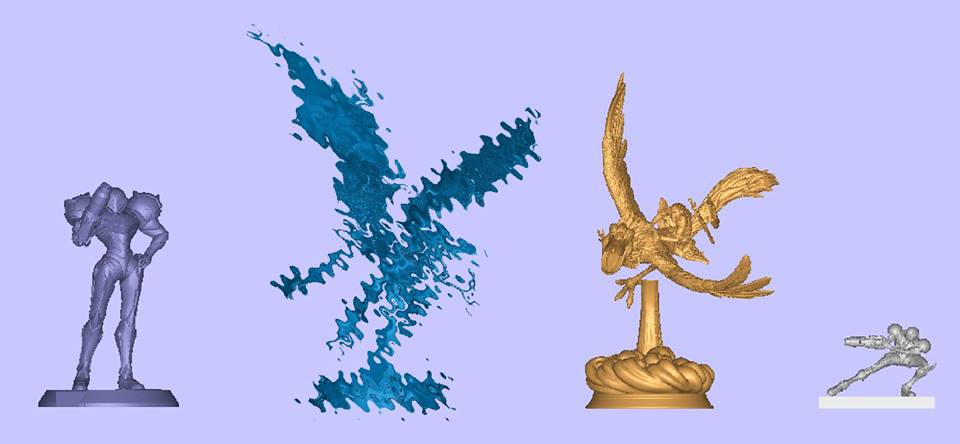 Despite being 1:6th in stature, however, this masterpiece is still guaranteed to be a big one. META RIDLEY was also part of F4F's 2017 Christmas sneaks, and an updated and more detailed version was shown. Furthermore, if you'd notice in the image below, the hand by the top right corner was intentionally added to give everyone an idea as to how the statue scales in comparison.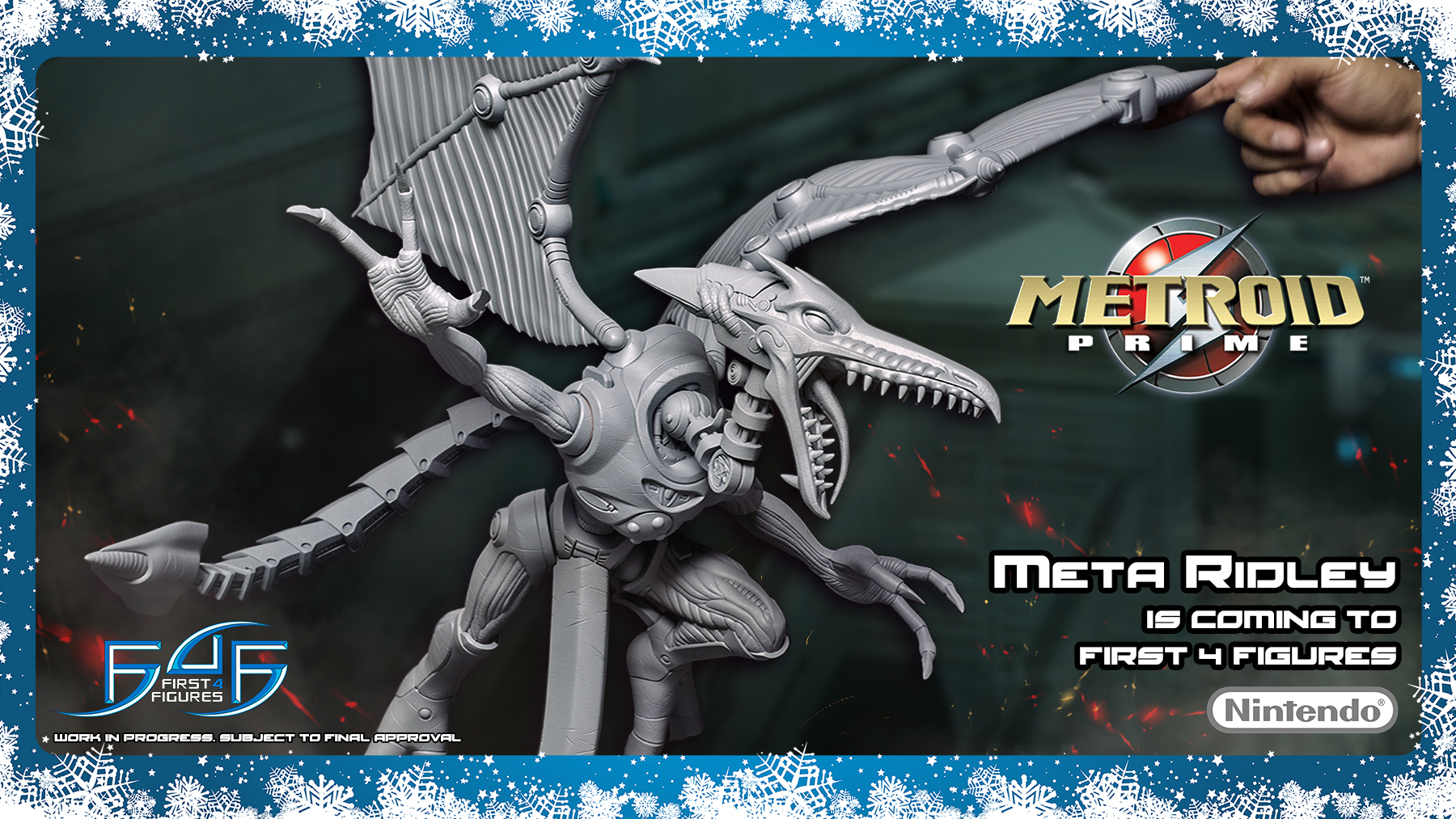 Let us know in the comments section below if you are excited to get your hands on this Metroid monster. For more information on how to pre-order, kindly refer to our guidelines HERE.
---
More from First 4 Figures Metroid series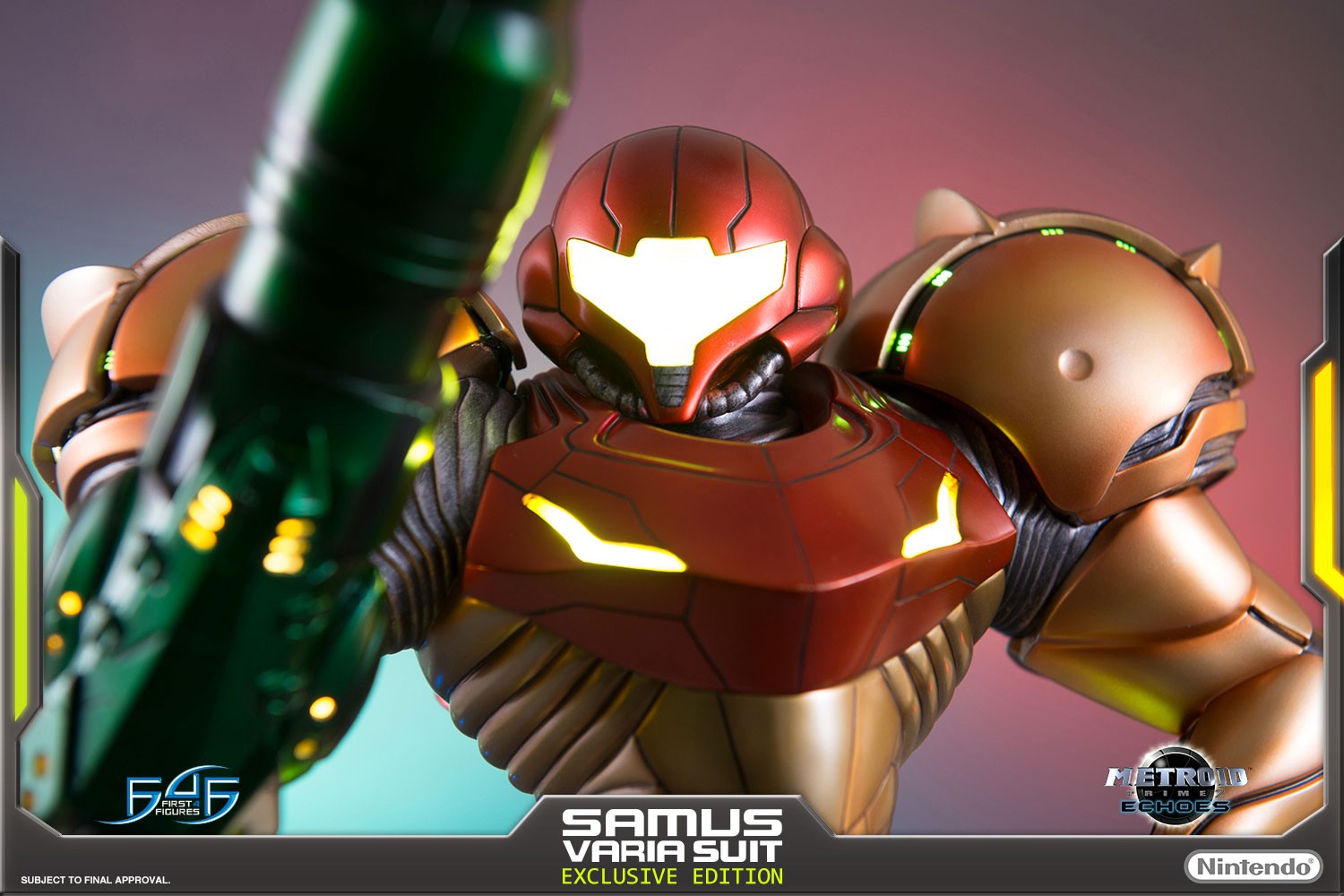 If you are interested in more products from First 4 Figures' Metroid series, you may still jump onto the waitlist for your desired version of our Varia Suit statue. For more information on how our waitlist works, kindly click HERE.
Last Update
2019-01-11 17:39:41