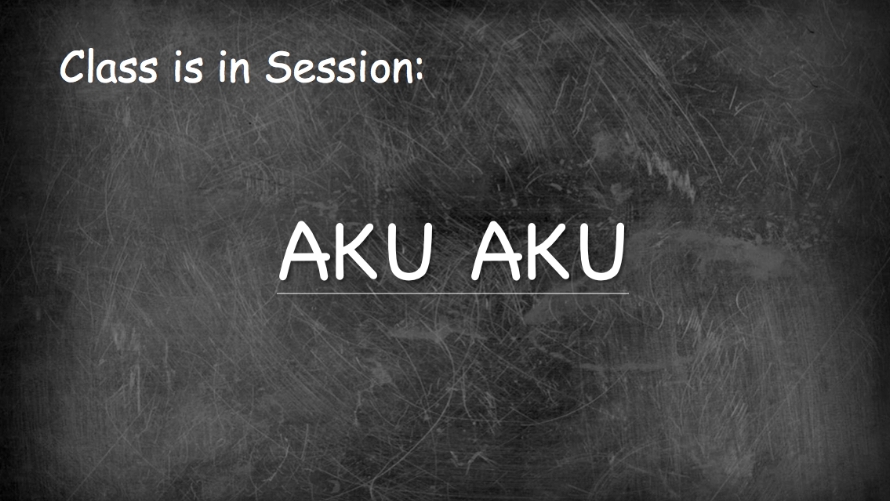 Welcome folks to Class Is in Session – a series wherein we bring you the profile and origin story of the characters in First 4 Figures' upcoming releases.
---
Welcome to the second installment of First 4 Figures' Class Is in Session. For today's lecture, we are going to look into one of the most iconic masks known within the video game industry, Aku Aku.
---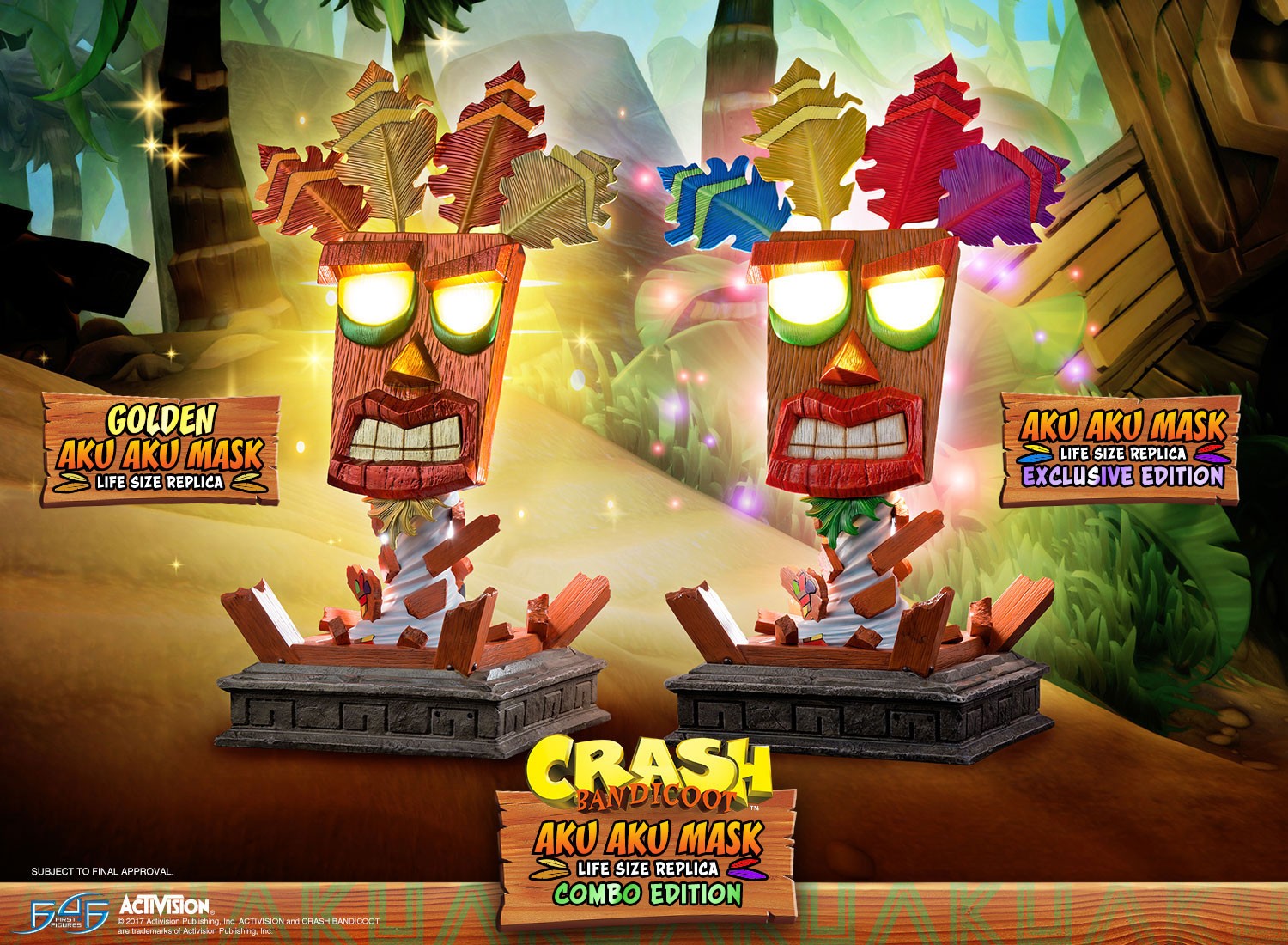 Real Name: Aku Aku
Alias: Oogala Boogala (or however it is you pronounced his chant when you were still a kid)
Whereabouts: Floating about the Bandicoots' side, on someone's face, or in a box
Archnemesis: Uka Uka
First Appearance: Crash Bandicoot (1996)
For those who were just born yesterday or for those who weren't into video games back in the 90's, Aku Aku is the deuteragonist of Naughty Dog's Crash Bandicoot franchise. The levitating mask serves as the Bandicoot family's guardian and mentor as they set out on an adventure to foil Doctor Neo Cortex's devious schemes.
ORIGINS
Arguably most renowned for the inaudible cry he makes, Oogala Boogala chanted his first chant in the platform video game, Crash Bandicoot for Sony Entertainment's PlayStation console. From his debut back in 1996 to his latest (non-remastered) appearance in Crash: Mind over Mutant (2008) along the main Crash Bandicoot timeline, this is what we know thus far with regards to the harlequin mask's origins:
Aku Aku Fact: Did you know that before the tiki mask design we've grown to love and adore, Aku Aku was originally conceptualized as either a genie or a fairy?
The mask is possessed by the spirit of a witch doctor. He used to fend off evil when he was still in existence, hence his voluntary willingness to help Crash and his friends throughout their entire journey.
Aku Aku is capable of English speech (first revealed in Crash Bandicoot: Warped [1998] – the 3rd installment of the original Crash Bandicoot trilogy).
On a more personal note, we know that Aku Aku has an evil twin brother, Uka Uka (I see what you did there, Naughty Dog), who he locked away in an underground prison eons ago to "protect the world from his malice" – Aku Aku in Crash Bandicoot: Warped.
These facts, however, leave an itch on you to ponder on. What did Aku Aku and Uka Uka look like before bewitching their respective masks? What was Uka Uka plotting that his very own flesh and blood was more than inclined to lock him up for all eternity? These are just some of the unanswered questions that we Crash fans have, and let's hope that, one day, they produce a Crash Bandicoot spin-off focused on Aku Aku's this-worldly life so that we can finally get some answers.
Aku Aku Fact: The name Aku Aku (and Uka Uka for that matter) is never ever spelled with a dash (-) in between.
POWERS
In the game, Aku Aku has the ability to grant the character you're currently in control of second-chance opportunities and temporary invulnerability depending on the number of Aku Aku masks you've looted. You will see Aku Aku by your side with all his splendid colors with one charge and awards you one chance before losing a life: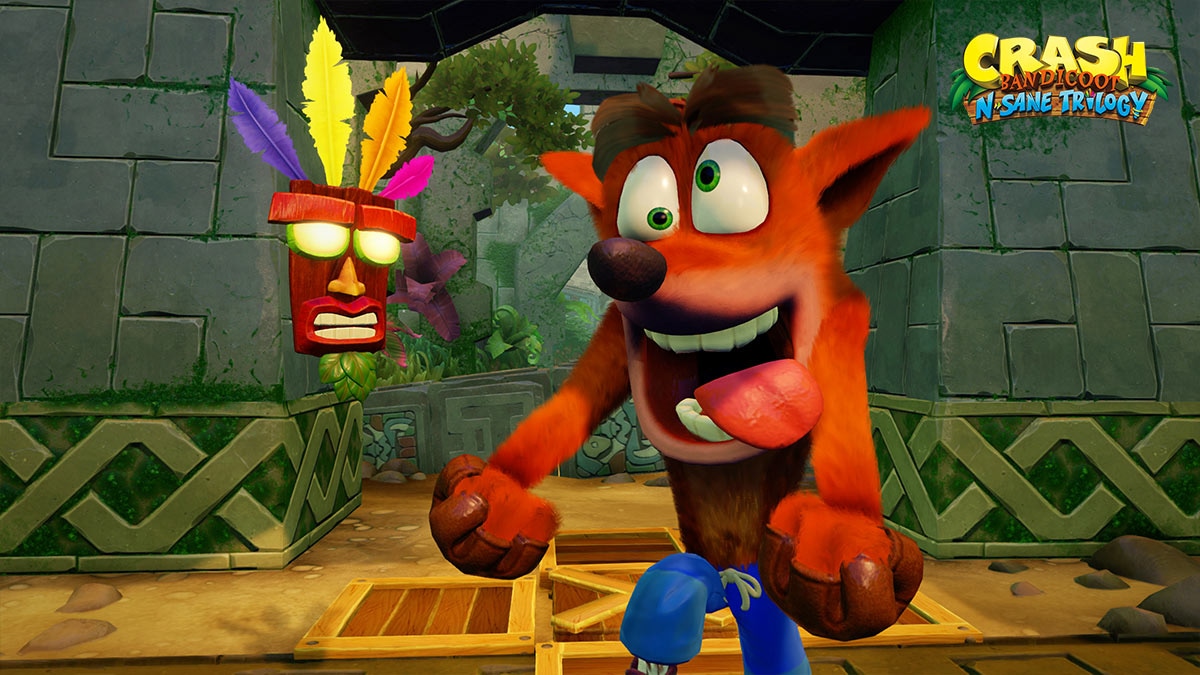 Aku Aku then turns golden and awards two chances before losing a life with two charges: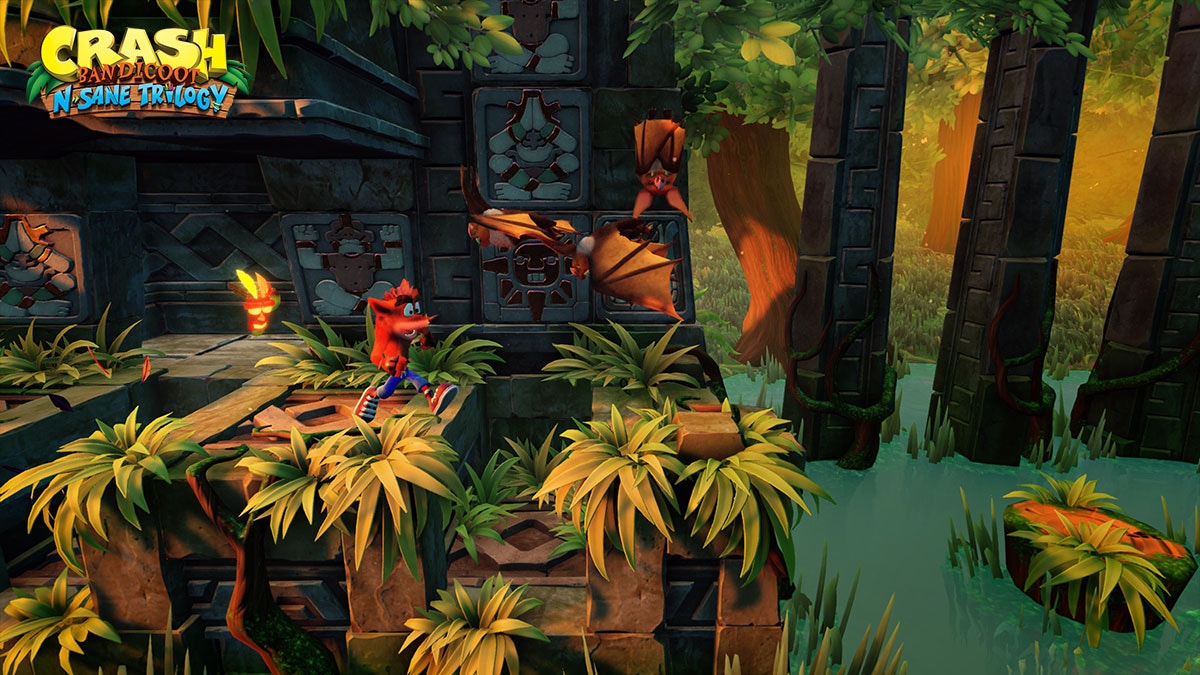 And finally, the controlled character wears Aku Aku and grants temporary invulnerability with three charges: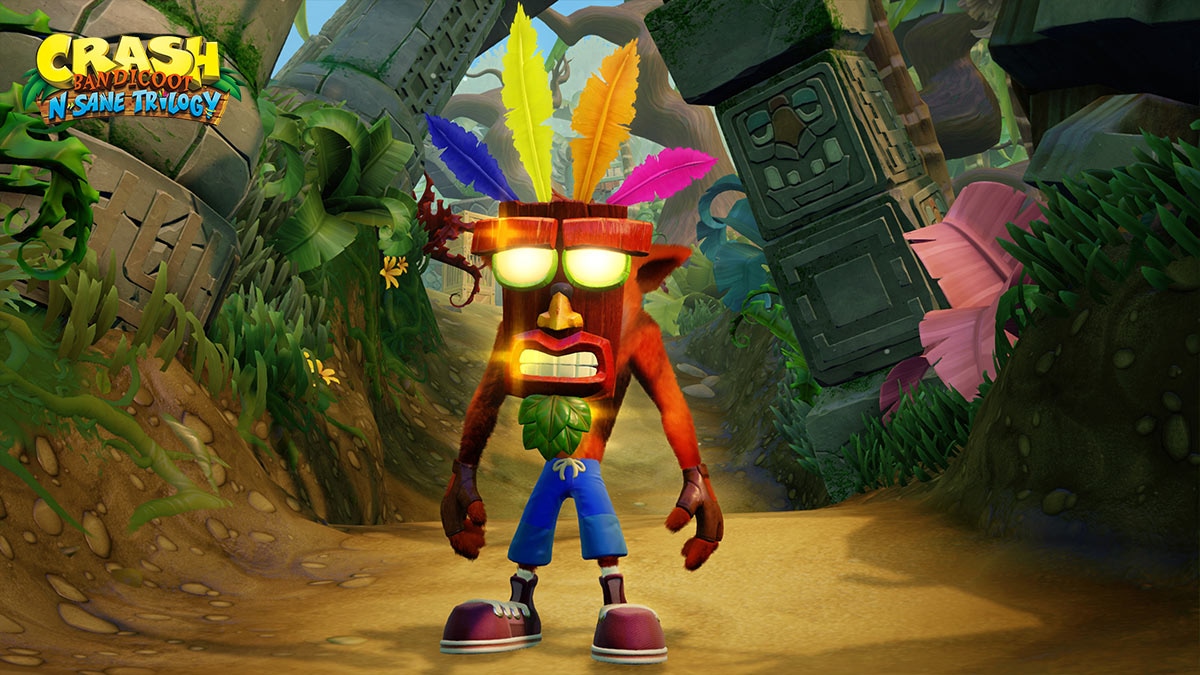 He also has the power to teleport in and out of a scene to who knows where. Oh, and if it wasn't obvious, he floats.
One last thing, before I dismiss you, I'd like to leave this hear for nostalgia's sake:
---
So, who among you has plans of adding this vibrant mask to their collection? Did you learn anything new from today's lesson? Let us know in the comments section below.
The Aku Aku Mask (Regular/Exclusive), Golden Aku Aku Mask, and Aku Aku Mask (Combo Edition) are NOW AVAILABLE for reservation HERE. Reservation period closes November 28, 2017, 10:00 PM HKT.
For more information on how to pre-order your preferred Aku Aku Mask, click HERE.
---
For PRE-ORDERING CALENDAR UPDATES on all of F4F's products, click HERE. Kindly bear in mind that this may be subject to change without further notice.
For SHIPPING CALENDAR UPDATES on all of F4F's products, click HERE. Kindly bear in mind that this may be subject to change without further notice.
---
Last Update
2018-01-11 18:43:57
More post in same category