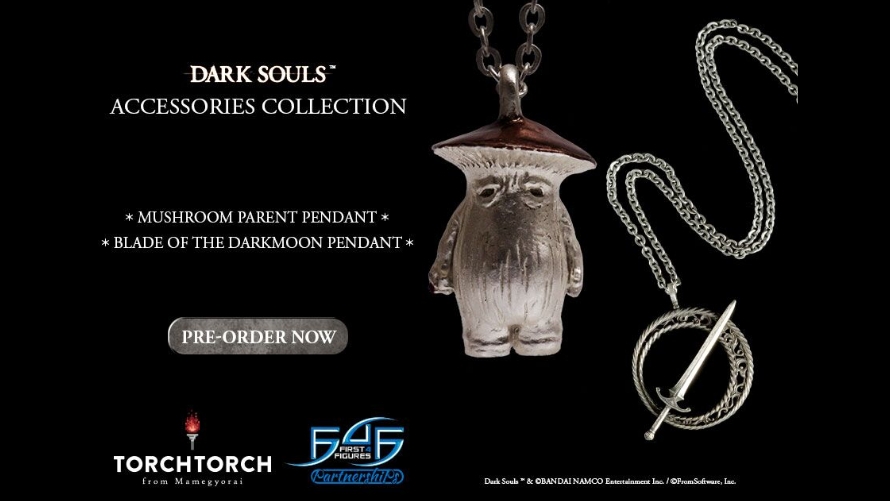 ---
First 4 Figures, in partnership with TORCH TORCH, is proud to introduce the latest addition to their Dark Souls Accessories Collection – BLADE OF THE DARKMOON AND MUSHROOM PARENT PENDANTS. Pre-orders are now open until 10 October 2018.
The Blade of the Darkmoon Pendant is made out of Silver and retails for USD 115.00, while the Mushroom Parent Pendant is made out of Pewter and retails for USD 54.00. Both are estimated to have a shipping cost of USD 15-20 (depending on your region) and is estimated to release sometime Q4 2019.
Grab yours now before it's too late!
---
If you are interested in other merchandise from our Dark Souls Accessories Collection from the F4F x TORCH TORCH Partnership, you may still jump onto the waitlist for your desired accessories HERE. For more information on how our waitlist works, kindly click HERE.
Last Update
2018-08-31 21:29:20