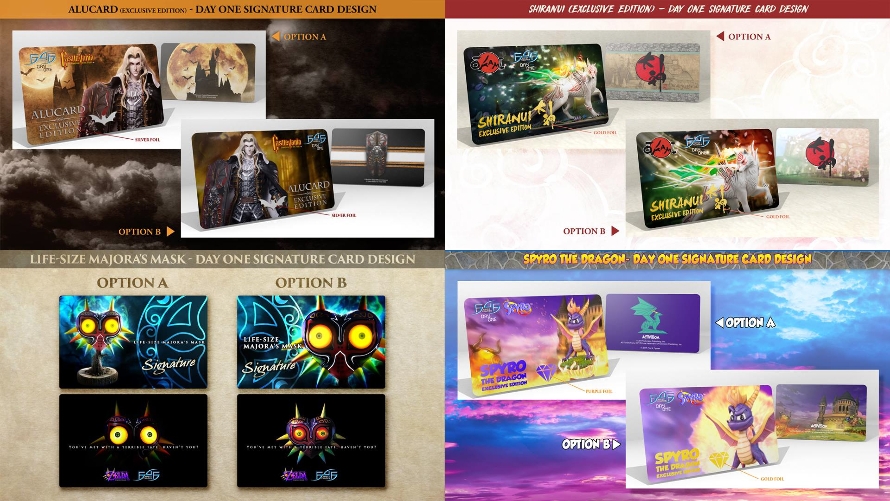 Website improvement incoming
---
It has been mentioned time and time again that included in the improvements of First 4 Figures as a company is the further development of our website to polish the overall customer experience and achieve the ideal structure for disseminating information.
You may or may not have noticed the most recent quality-of-life change to our website, which you can now find within each product under your MY ORDERS page. There is now an indicator informing you if your pre-order is a Signature Edition or not, and it will appear 24 hours after successfully validating.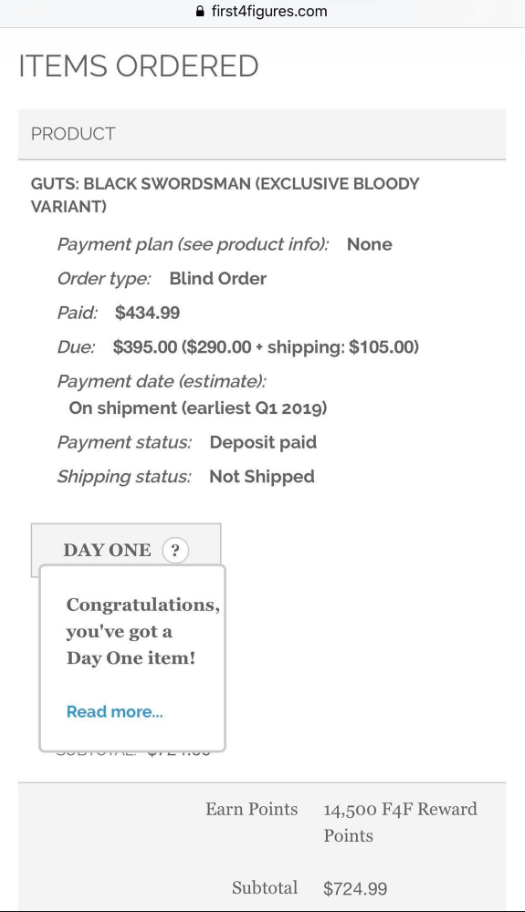 If you are new to First 4 Figures, a Signature Edition is basically a bonus for each of your pre-orders at no extra cost. Signature Edition pre-orders will contain the following:
Your Pre-ordered Statue/s
1x Signature Card signed by Alex Davis, CEO of First 4 Figures (2x for Combo Editions)
1x Signature Edition Hologram Sticker
Additional F4F Reward Points (1 point per USD 1.00 spent)
To avail of these bonuses, all you have to do is validate your pre-orders during the scheduled dates. To learn more about First 4 Figures' Validating System, kindly read our step-by-step guide HERE.
Lastly, please take note that Signature Editions are only applicable to Exclusive version, Special variant (if any), and Combo Edition (if any) pre-orders. It is not available for Regular version pre-orders.
We hope that you like this system enhancement the IT Team has developed for everyone. Please bear with us a little while longer as we continue to improve both our backend and frontend logistics to help serve you better. 2018 will be a year of change, so do stick around and witness our growth unfold. Let us know in the comments section below what other changes you'd like to see implemented.
Last Update
2018-10-19 17:47:42