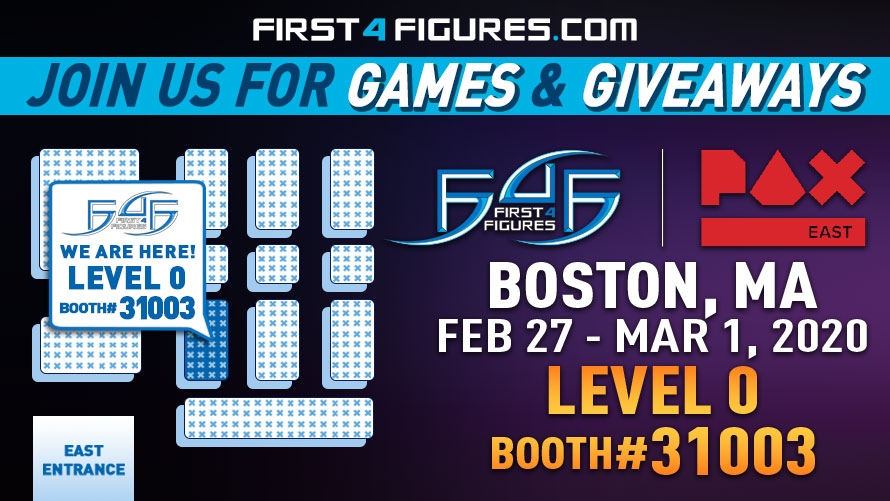 See you in Boston, Massachusetts!
---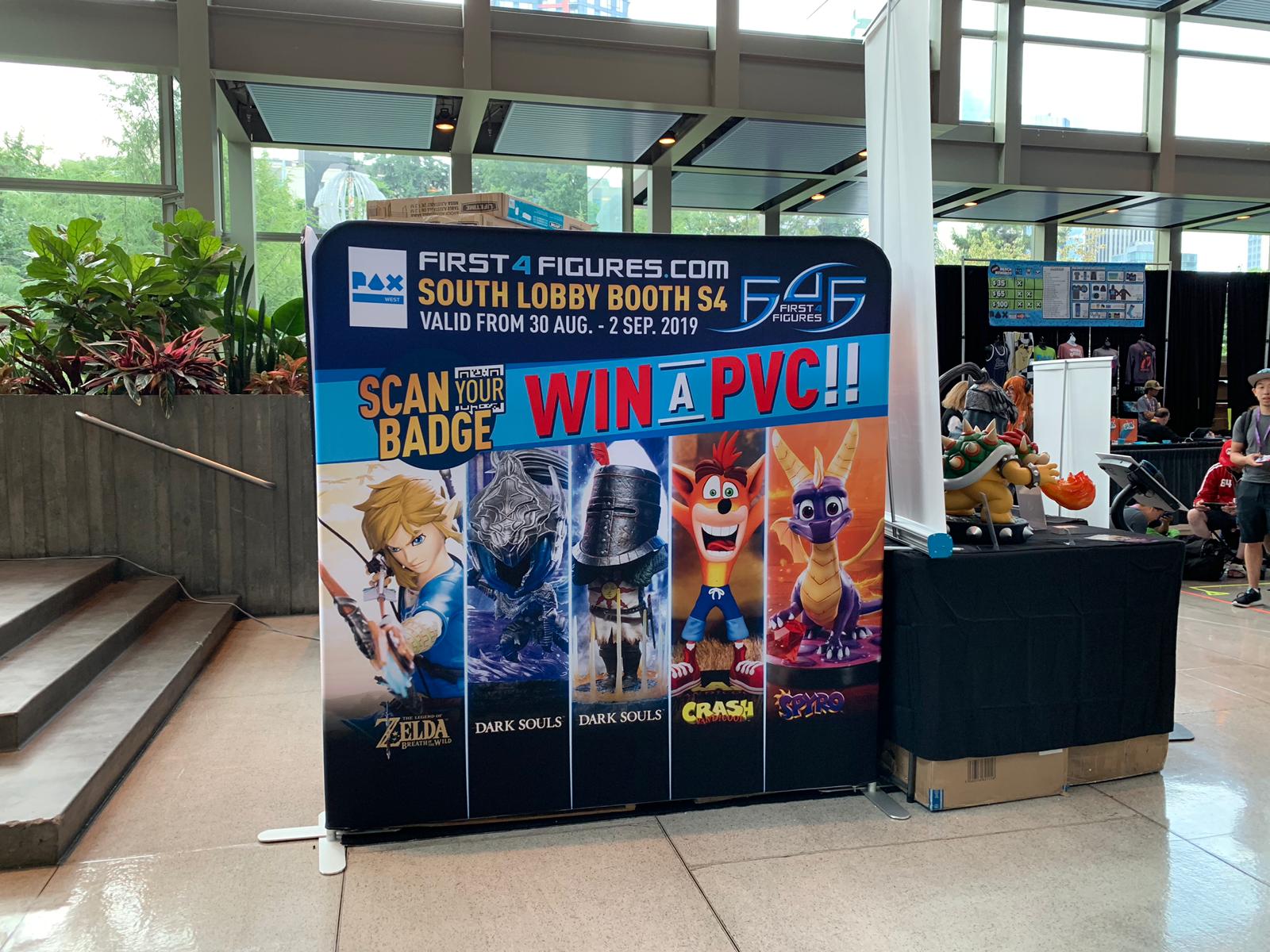 We are pleased to announce that First 4 Figures will be participating in this upcoming PAX East 2020! Mind you, First 4 Figures is no stranger to the PAX scene as we've attended last year's PAX West, so we look forward to seeing what the East Coast has to offer. In attendance will be everyone's beloved Tsoek "Chockles" Cheung, Marketing Manager of First 4 Figures, so please do swing by and show him some love! We look forward to seeing familiar faces and first-time attendees in the days to come.
PAX East 2020 Information:
Date: 27 Feb-1 Mar 2020
Booth No.: 31003 (near the East Lobby Entrance)
Venue: Boston Convention & Exhibition Center
Similar to what we did for PAX West, we will be having giveaway contests for the duration of the convention. Get a chance to win any of the following PVC statues by participating in our Scan Your Badge contest or PAX's Prize Tower located by the Registration East on the Ground Floor:
The Legend of Zelda: Breath of the Wild – Link (Standard Edition)
Crash Bandicoot™ – Crash Bandicoot™ PVC (Standard Edition)
Spyro™ the Dragon – Spyro™ PVC (Standard Edition)
Dark Souls – Artorias the Abysswalker SD (Standard Edition)
Dark Souls – Solaire of Astora SD (Standard Edition)
But, that's not all! Get a chance to win discount coupons and any of the following resin statues by donating to a great cause:
USD 20/30/40/50/100 Off Coupons
Sonic the Hedgehog – Dr. Robotnik (Standard Edition)
The Legend of Zelda: Skyward Sword – Link on Loftwing
Castlevania – Simon Belmont (Standard Edition)
Super Mario 3D World – Lucky Cat Mario
We are partnering with our friends over at Child's Play, a charity organization that supplies toys and games to child welfare facilities across the globe, and for every USD 10 donation you make, you are granted one (1) entry to participate in our Spin to Win contest. All proceeds will go to the benefit of Child's Play to help achieve their mission! And, if you visit them at Booth #8102 and make any purchase from them exceeding USD 100, you will also receive a FREE First 4 Figures PVC statue (until supplies last)! Think of it as a token of our appreciation for helping out their cause.
So, will we be seeing you in this year's PAX East? Please do support us and Child's Play in any way that you can. F4F is love, F4F is life, and we shall see you at PAX East 2020! Stay tuned for more information by joining our First 4 Figures Official Collectors Club on Facebook, or join our Facebook Event HERE to let us know if you'll be attending.
Last Update
2020-02-19 14:09:16