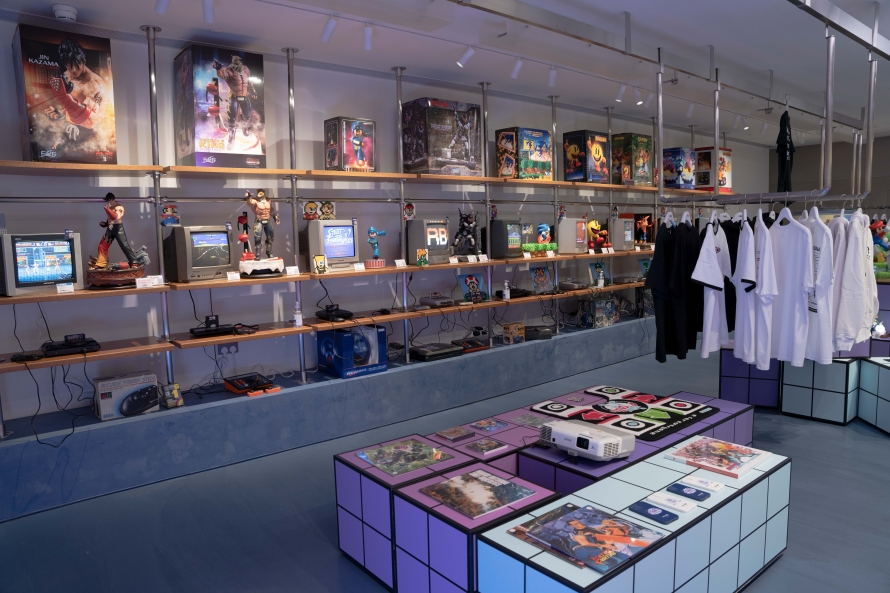 If you're in the area, you may want to check it out!
---
For our first event of 2021, First 4 Figures is proud to have been invited to participate as part of the AV BELOWGROUND Arcade, a pop-up experience at the luxury Landmark Hong Kong shopping mall in Central, Hong Kong.
Celebrating retro gaming and the influence of game music on subculture, AV BELOWGROUND Arcade is taking place in BELOWGROUND as a collaboration between YETI OUT Dance & Night Club and Retro.hk, the first and largest annual event in Hong Kong dedicated to the history of video games.
Landmark Hong Kong hosts the flagship stores for many prestigious international fashion designers and often holds product launches and art exhibitions for both local and famous brands. And this year, it is home to the AV BELOWGROUND Arcade event.
As part of First 4 Figures' participation in the retro game-themed event, nearly a dozen F4F resin statues are being showcased on display, including Super Mario – Bowser, PAC-MAN – PAC-MAN, Kirby – Warp Star Kirby, and many more. In addition, several popular First 4 Figures PVC statues are available for display and purchase right at the exhibition, as well as our partners' merchandise.
AV BELOWGROUND Arcade Information:
Date: 1-28 February 2021
Venue: BELOWGROUND, Basement, 15 Queen's Road Central, Hong Kong
The AV BELOWGROUND Arcade exhibition opened on 1st February 2021 and will remain open throughout February. All retro games and consoles are playable free of charge, and we will be holding sweepstakes regularly for attendees, so if you are in the area, you may want to check it out! And for those who can't make it, we'll be uploading a video soon to give you guys a tour of the entire venue, plus other behind-the-scenes content that you surely wouldn't want to miss! Stay tuned for that!
For more First 4 Figures news and updates, join our First 4 Figures Official Collectors Club on Facebook.
Last Update
2021-02-08 21:04:17