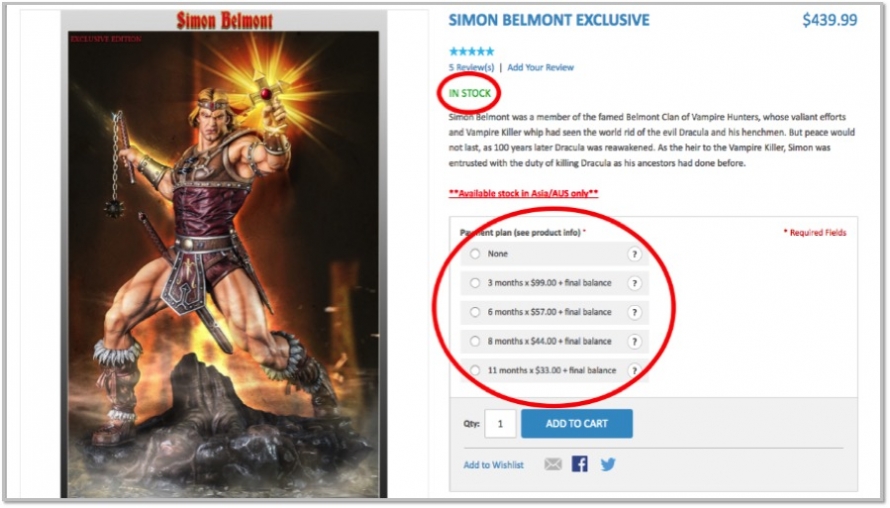 To Flexipay, or not to Flexipay, that is the question.
---
Last September 11, 2017, Alex Davis created a poll in the First 4 Figures Official Collectors Club Facebook group and asked everyone, "Would you guys use a Flexipay option on in-stock items if we developed it? Please add (your) reasoning (in the comments section) below."
Before we look into the results of the poll, let's check out what some of you had to say about this topic:




These seem like valid enough reasons to implement the Flexipay options if you ask me. And, to top it all off, out of the 922 people that voted, 881 of you said "YES", while the remaining 41 said "NO" (these 41 people must have very deep pockets). This was a definite landslide.
After tirelessly working behind the scenes for almost 3 months, your voices have finally been heard and your prayers answered. It is now possible to purchase First 4 Figures' in-stock products through Flexipay options! You can now extend your payment plans up to a maximum of 1 full year! Please do note, however, that your order will only be shipped to you AFTER the last full payment has been made.
So, what are you waiting for? Place your orders now and take advantage of First 4 Figures' new in-stock Flexipay options.
---
If you have any further questions or concerns, kindly refer to the HELP section of our website, or you may contact Customer Service through our CONTACT US online form and we will get back to you shortly.
Last Update
2017-11-16 18:57:32