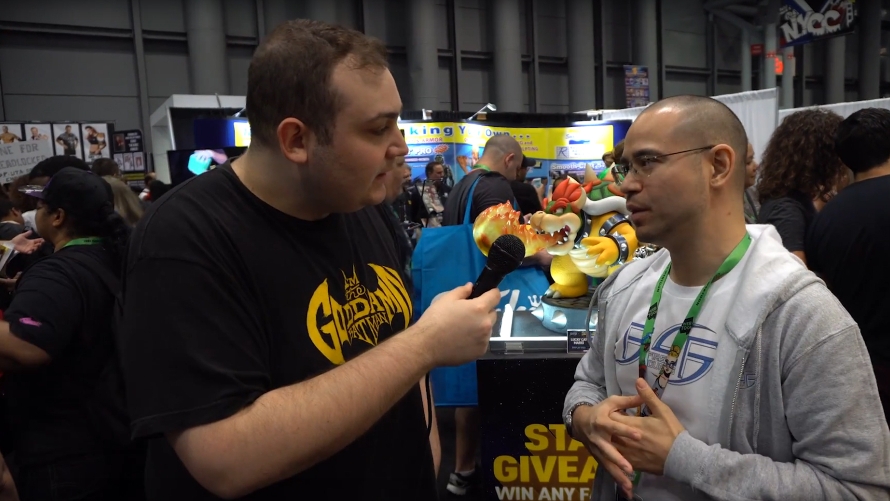 Read more to know about this video.
---
It's been a bit over a month now since New York Comic Con 2017 was brought to a close, and the winners for our statue giveaway contest have already been announced. (If you haven't read that article yet, click HERE to confirm if you are one of the lucky 18!) This, however, isn't the only highlight of the event.
During an interview with our very own Alex Davis, he mentions that certain upcoming releases will be receiving a bit of an upgrade if you will. Not only will these have a better overall appeal, these will also be just that much closer to their OG versions, which, let's be honest, is what we all want (although some do like an artistic interpretation of their favorite characters).
If you weren't able to attend NYCC 2017 and you wish to find out which of our upcoming statues are being revamped, you may watch the entire interview below (trust me, you'll want to watch it because of its relevance to the next blog):
We would like to give a huge shout-out to Chris Q Jin for taking the time to interview and continuously support First 4 Figures. If you liked Chris' content, you may subscribe to his YouTube channel at QGinHQ.
---
For more First 4 Figures video content, kindly subscribe to our YouTube channel at First 4 Figures.
If you aren't a member yet of our First 4 Figures Official Collectors Club, join now and be a part of a community like now other.
Last Update
2017-11-23 06:48:37