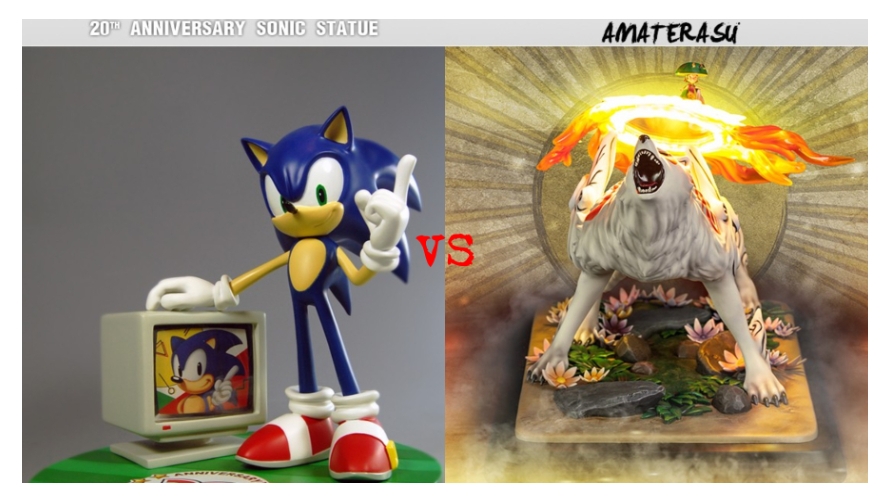 20th Anniversary Sonic vs. Amaterasu
---
With a difference of over 610 votes, the winner of our KotR Tourney #2 | Match #1 is THE GREAT GREY WOLF, SIF! He will advance to the next round. As expected, the Dark Souls franchise got gud and overcame the competition with flying colors.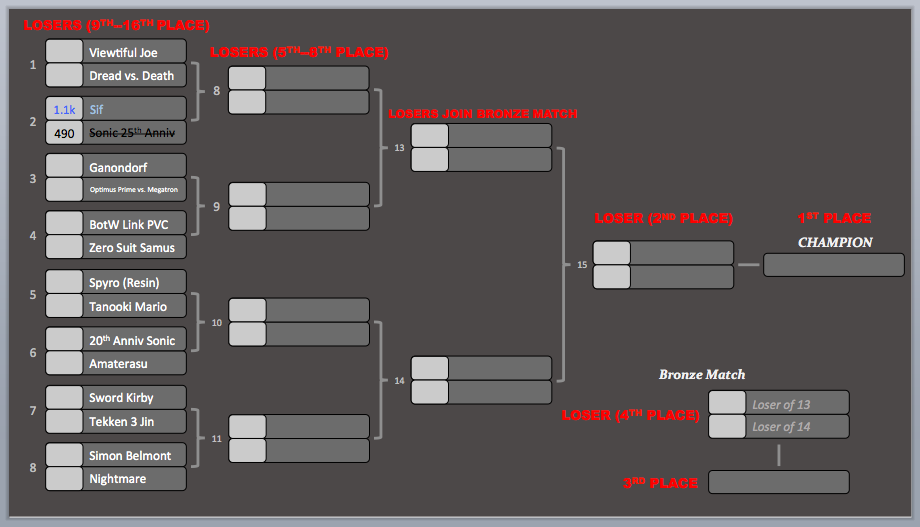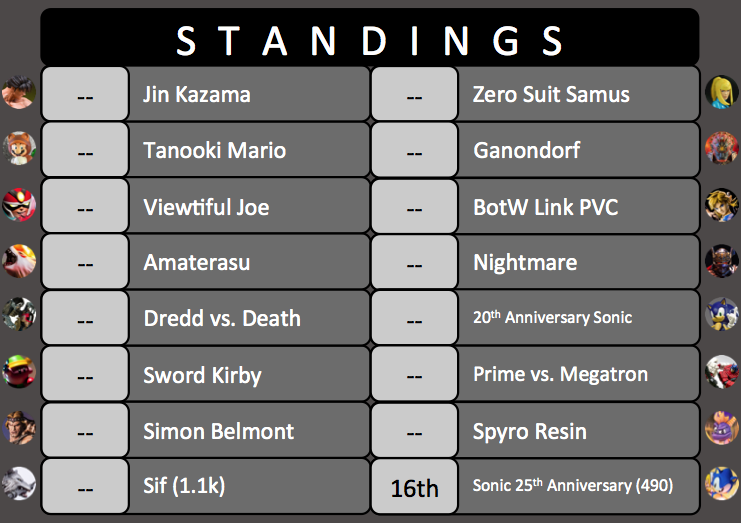 Next up, for our second match, we have 20th Anniversary Sonic vs. Amaterasu!
NAME: 20th Anniversary Sonic
SOURCE: Sonic the Hedgehog
SRP: Made for SEGA of Europe in celebration of Sonic the Hedgehog's 20th Anniversary; statue not for sale
EDITION SIZE: Undetermined but very limited
NAME: Amaterasu
SOURCE: Ōkami
SRP: USD 349.99 (Regular version) | USD 384.99 (Exclusive version)
EDITION SIZE: 2,000 pieces worldwide (Regular version) | 1,350 pieces worldwide (Exclusive version)
You may now cast your votes HERE.
Who do you think will deliver the highlight reel knockout punch for this match? Let us know your thoughts in the comments section below.
---
What is the King of the Ring Tournament? Click here
Last Update
2018-11-14 06:26:29