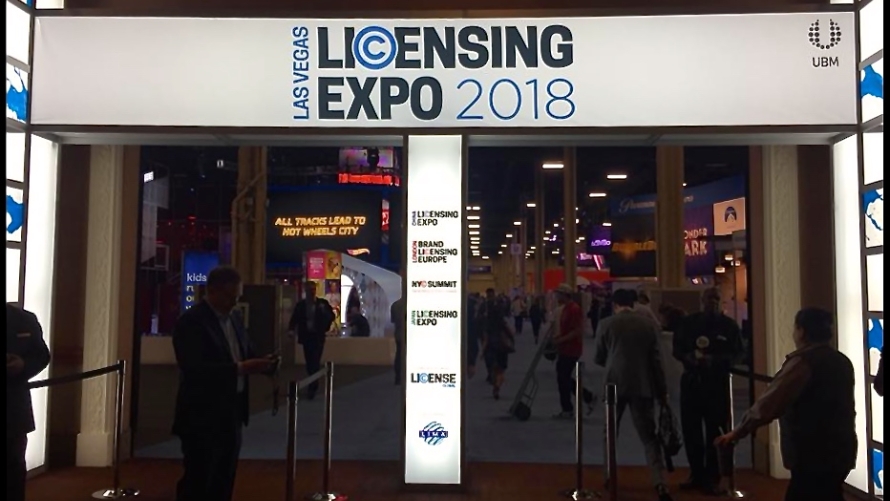 What happens in Vegas shouldn't stay in Vegas. Alex, please tell us what you know!
---
This past week in the land of First 4 Figures was an active one due to Alex and John's attendance at the Las Vegas Licensing Expo last 22-24 May 2018. There were tons of licensing speculations throughout the week, and the Official Collectors Club was packed full of excitement and entertainment. Now, as it all comes to a close, let us first recap what we've learned from the expo before we return to our regularly scheduled programming.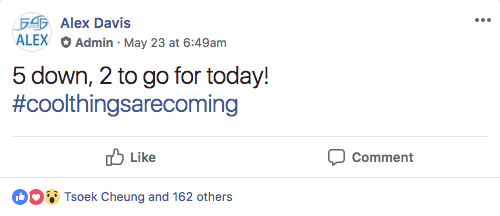 DAY 1 – 22 MAY 2018
ACTIVISION
Went through some Spyro the Dragon and Crash Bandicoot™ sculpts; looking tight
Something purple with the letters C, P, and V rearranged came up (SPOILER ALERT: Spyro the Dragon PVC conversations)

UBISOFT
Wanted to keep in touch with Ubisoft after their January 2018 meeting; there is potential
RARE
First time to meet the licensor despite working closely together for almost a year
Showed him Banjo & Kazooie
Showed him finished Conker; was super impressed and almost lost his mind when he realized how big Conker is; licensor has only ever seen a picture of a hand holding Conker's head until now #conkerismassivestartsaving (possibly a 1:1 scale Conker?)
Licensor discussed their upcoming Sea of Thieves plans; Alex looking forward to seeing all the content dropping
FUNIMATION
Something that was complicated before is still complicated now but not nearly as complicated anymore; Alex crossing all his limbs #pleasecrossyourfingersformetoo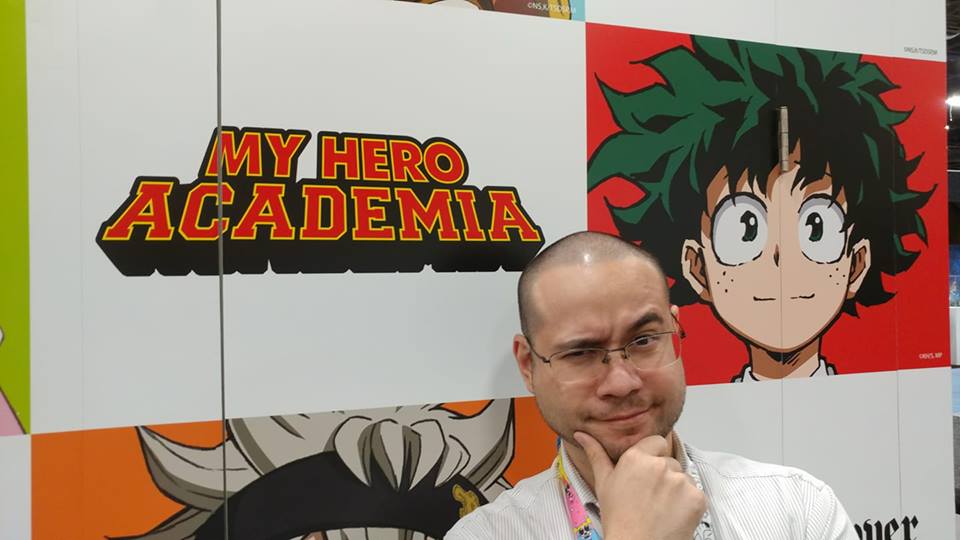 CAPCOM
Impressed by the Shiranui numbers
Showed them a certain ace; looking tight and ready for submission
Showed them a small concept (HINT: translate "small" into Japanese, and you will know what Alex is talking about)
Had dinner and hung out with the Capcom team; such an honor
CRUNCHYROLL
Went through the Berserk line
Skull Knight 3-D now approved
Licensors were happy with how Berserker Armor is coming along
Talked about other licenses that the licensors themselves recommended; Alex made a

poll

, and the licensors are watching
DAY 2 – 23 MAY 2018
SECRET LICENSOR #1
Out of the starting block but still far to go; who knows if they'll get there in the end
ANIPLEX
Went through the Full Metal Alchemist line
Japan committee very happy with the quality of Alphonse; hopefully the final approval in the next few weeks
Alex ran an Aniplex

anime poll

; licensor's eyes opened wide when they could see just how fast the votes and comments were coming in
KONAMI
Went through the Castlevania program
Went through the Metal Gear Solid program
Was asked if F4F would be interested in Silent Hill as next year will be its 20th Anniversary; Alex ran a

poll

; interesting to see how it fairs now compared to the

Pyramid Head TT

posted over a year ago
SEGA
Chatted about the upcoming range of Sonic the Hedgehog items, including GNF Toyz's future items
Maybe 1/4th Ryo Hazuki from Shenmue? Licensors are up for it; are you?
Got the honour to check out scenes from Paramount Pictures' Sonic the Hedgehog movie
BANDAI NAMCO
Went through the line plans
Was asked if F4F would like to look into Code Vein; who's interested?
SECRET LICENSOR #2
Tee Hee-ed with a Tee Hee-ing secret licensor!
Alex posed in front of the Yu-Gi-Oh! booth. Hmmm...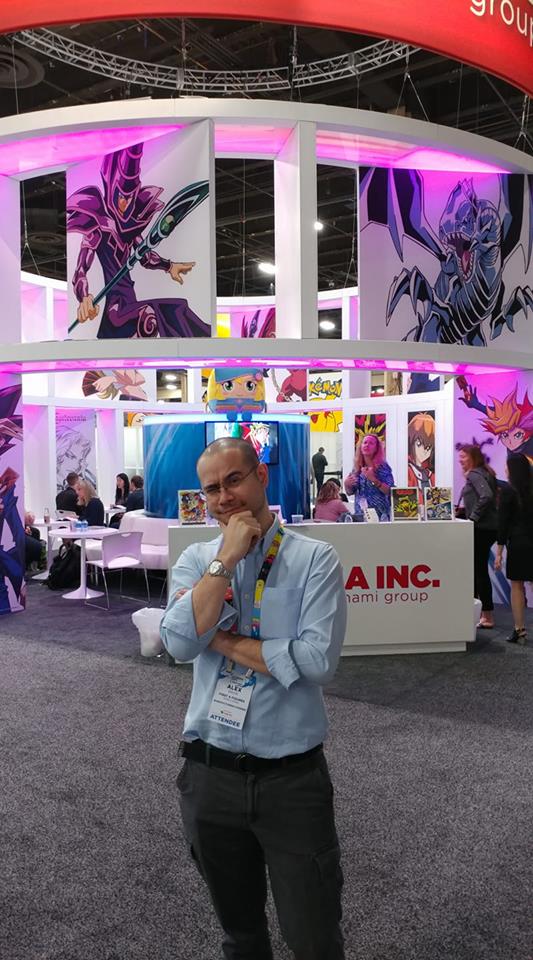 DAY 3 – 24 MAY 2018
There wasn't much to report apart from Alex and John having two non-licensor meetings.
Although, this image was posted during Day 3. What could it mean?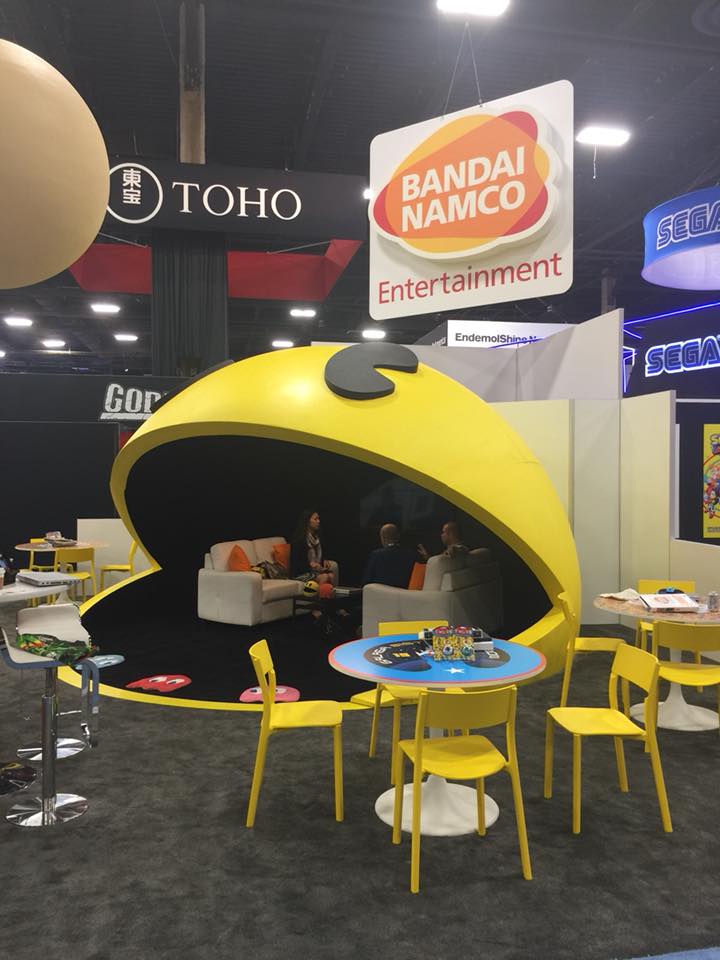 And that's a wrap! Which news was most exciting for you? Who do you think are these secret licensors? Let us know in the comments section below.
Now, let me leave you with a few pictures from Alex and John's adventures in Las Vegas courtesy of Mr. Bang H Le, a proud member of the First 4 Figures Official Collectors Club.
Last Update
2018-07-19 18:05:27