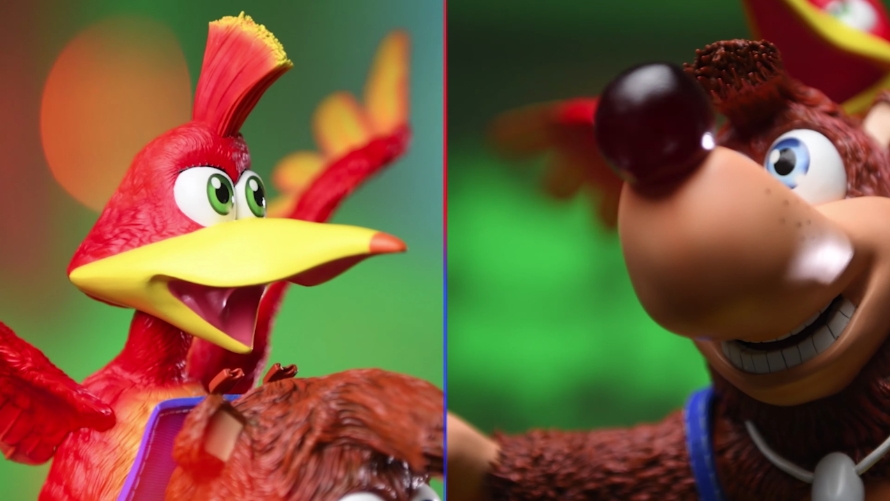 Spread the word Banjo-Kazooie fans!
---
According to Alex during Friday Q&A with Chocks and A #47, he's been in conversation with Rare as early as June 2016. Usually, Alex would consult with the Official Collectors Club first before trying to pursue a license, but this was a rare case (see what I did there) wherein he did otherwise, and on 26 October 2017, he made the biggest gamble of his life (his words, not mine) by posting a Banjo-Kazooie TT poll. Its purpose, as always, was to gauge people's interest on the license, but what if the TT poll went south after having already acquired the license? Thankfully, the gamble paid off with over 650+ Yes votes in a span of three days!
Just a little bit over a month later, on 2 December 2017, First 4 Figures was proud to announce during the 35k Reveal that Rare will be joining the F4F family of licensors, and with them, not one, but two amazing licenses: Banjo-Kazooie and Conker! Since then, we've only ever seen one picture from each character, until now that is.

After only six months since the reveal, it has officially been announced that BANJO-KAZOOIE will finally be available for pre-order after the Friday Q&A with Chocks and A #77 Facebook live stream this FRIDAY, 6 JULY 2018, 10:00 PM HKT. We've prepared a little teaser trailer for everyone to give you a taste of what is you've all been waiting for.
All will be revealed, including FAQs, numerous high-resolution images, and F4F's "Making of" documentary video to name a few. You may watch Alex and Chockles live on First 4 Figures' main Facebook page or Official Collectors Club Facebook group.
For more information on how to pre-order, kindly refer to our guidelines HERE.
Will you be adding this nostalgic bear and bird duo to your collection?
Last Update
2018-06-29 17:37:24