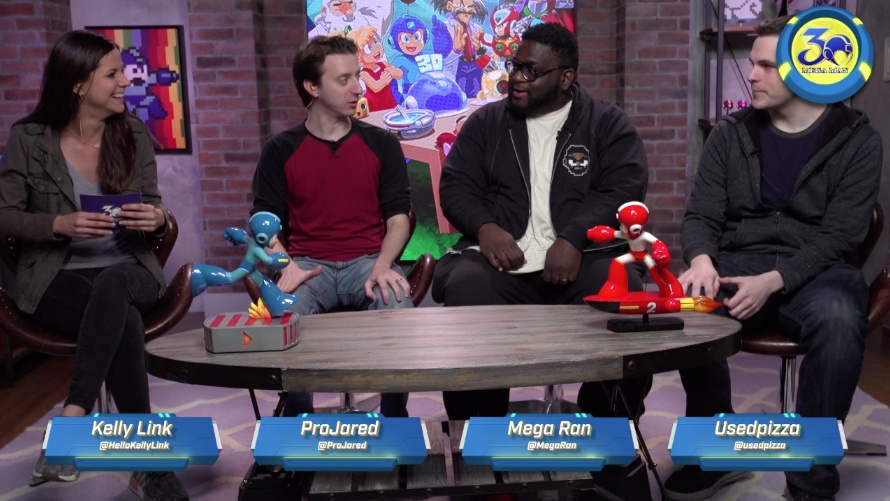 ---
The Mega Man franchise will be celebrating its 30th anniversary on December 17, 2017, and what better way to celebrate such a milestone than to announce a new Mega Man title set to release late 2018. Fans of the franchise have been asking for one for quite some time now since the last Mega Man video game – Mega Man 10 – was released seven years ago.
All the information aforementioned came from CapcomUnity's Mega Man 30th Anniversary Livestream last December 5, 2017, over at Twitch TV. If you were able to watch this video, you may or may not have noticed something in their live stream that certainly caught First 4 Figures' attention. What do you see in these pictures below?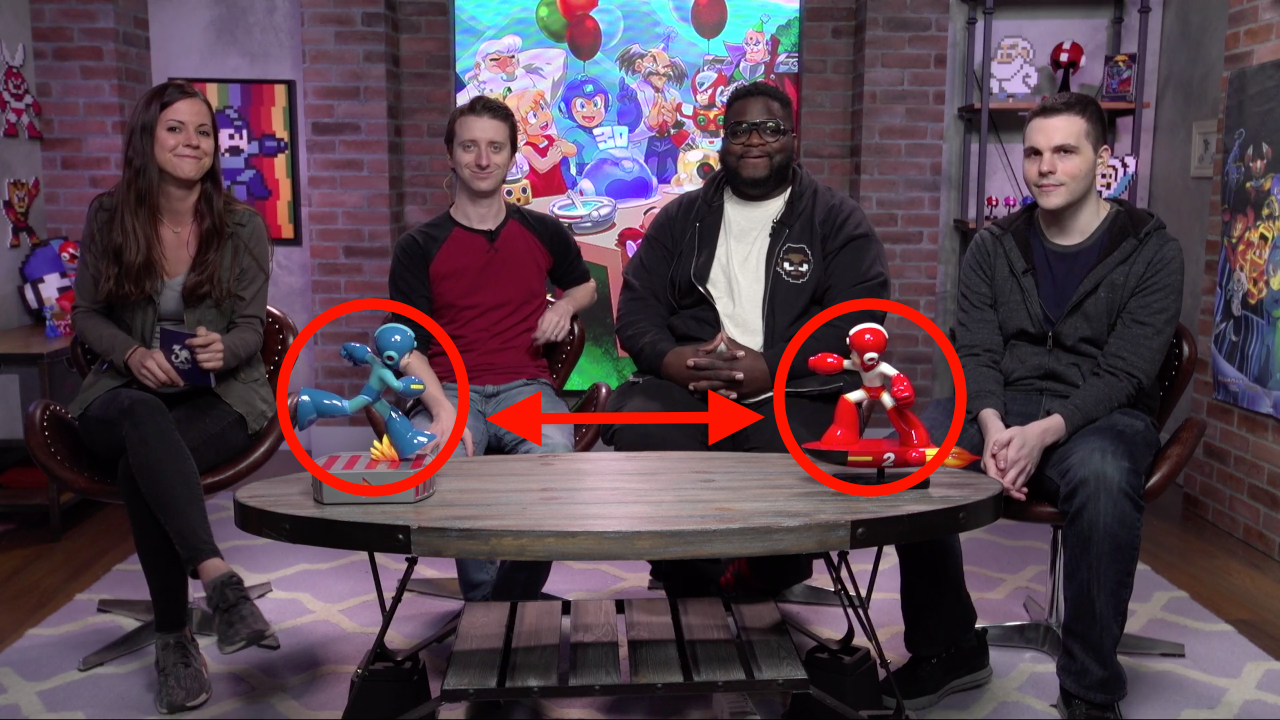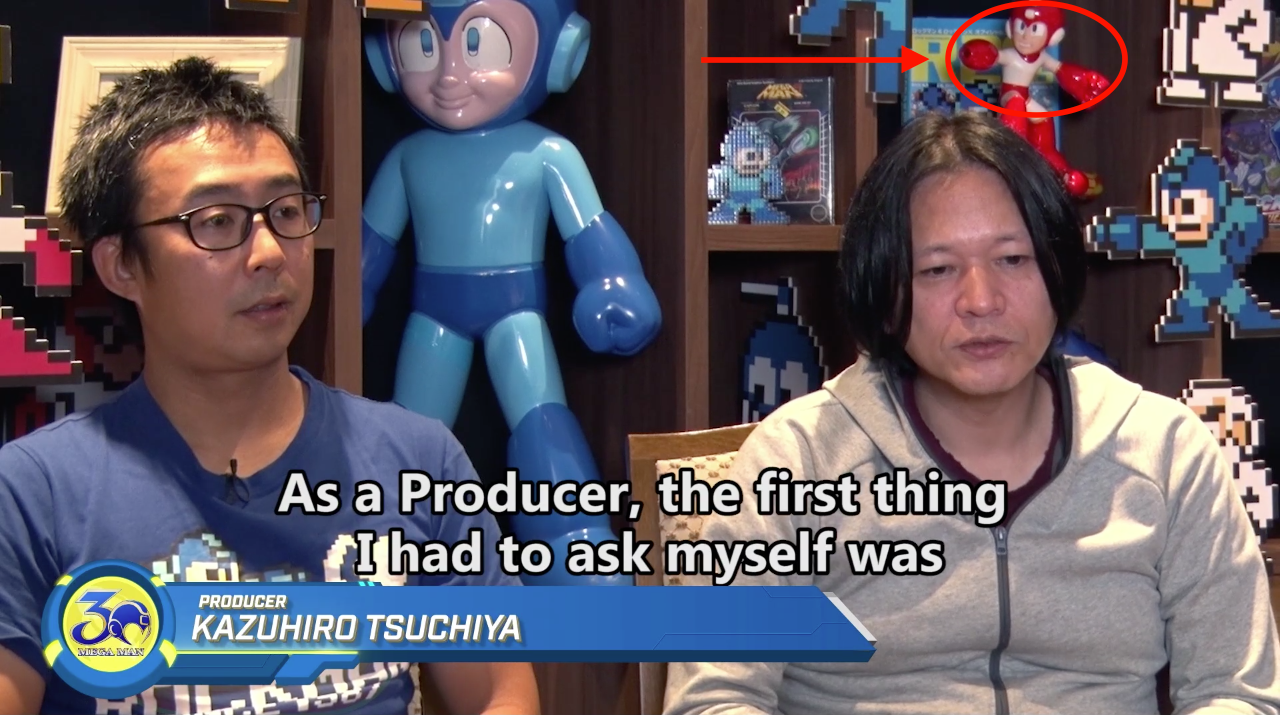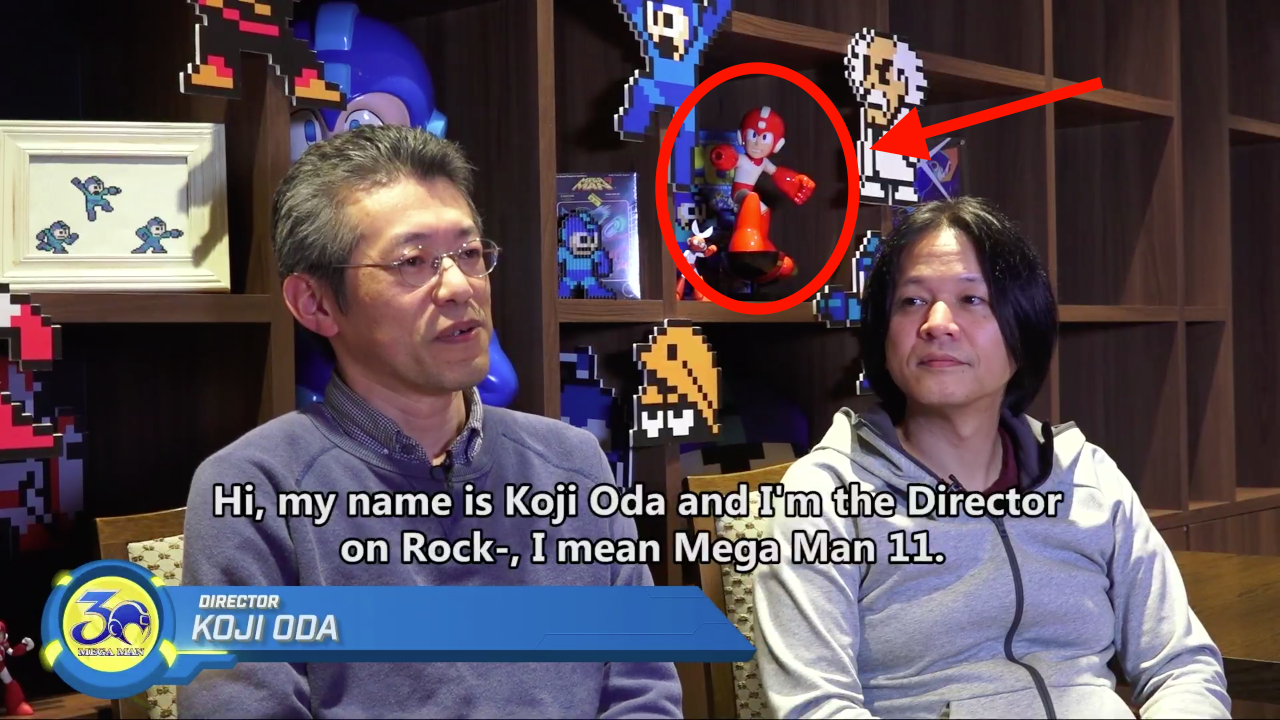 Those are F4F's RUNNING MEGAMAN and ITEM 2 MEGAMAN statues on display at Capcom's headquarters! Intentionally showcased or not, the mere fact that these two were caught on camera during such a momentous event for the franchise is simply hair-raising for Alex (if he had hair) and the company.
Up next on First 4 Figures' Mega Man line is ZERO, set to open for pre-orders Q1 of 2018 (as per Alex during episode 48 of Friday Q&A). Let us know in the comments section below if you will be pulling the trigger on Zero once pre-orders open.
---
If you are interested in our Running Megaman, Item 2 Megaman, or Proto Man statues from our Mega Man Classic line, there are a few more in-stock pieces left on our website. These will only be available until supplies last, so grab yours now before it's too late.
Last Update
2017-12-16 18:08:42