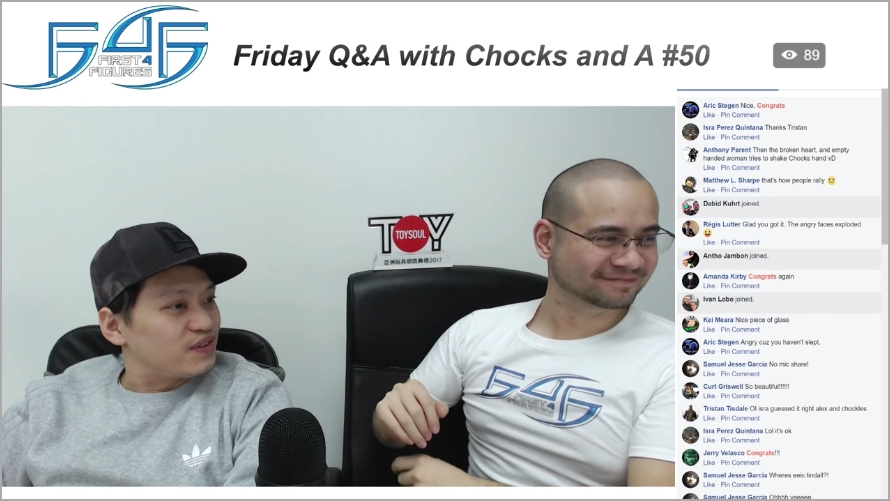 This is a breakdown of the important (and not so important) topics of last Friday's (December 22, 2017) Friday Q&A with Chocks and A #50.
---
WEEK IN REVIEW
Today's Friday Q&A with Chocks and A is an F4F milestone as it is their 50th episode to date.
Golden Aku Aku Mask Edition Size: 250
First 4 Figures' ToySoul 2017 award is in the building! (BLOG)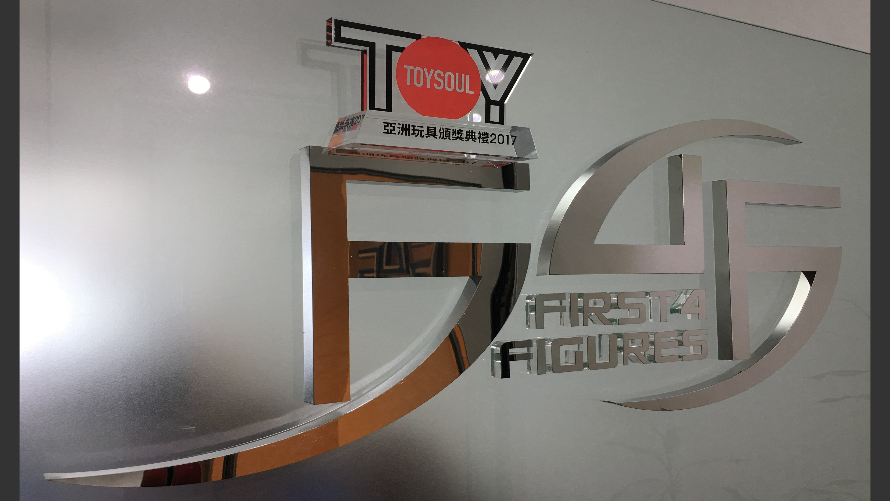 On #F4Fundays: For Alex, the quality of the posts since the first F4Funday has improved, but it's still too soon for a final verdict. They still have to finetune the rules behind and outside F4Fundays. They will still have to see how things go for a couple more weeks.
On Shovel Knight: 1) The validation process went smoothly; 2) If Yacht Club Games approves, they will then ask the Official Collectors Club if they'd be interested in the Player 2 (Green) version of Shovel Knight; and, 3) Shovel Knight fits into a detolf.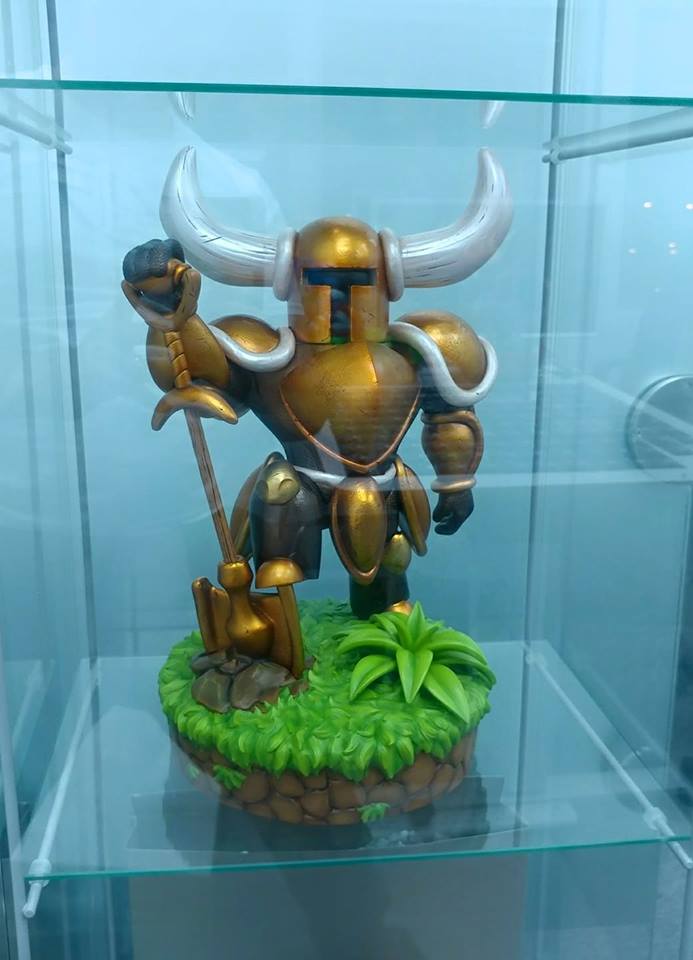 The F4F loyalty rewards system has been updated. In summary, the reward points you receive are now computed based on the current level you're on when these points realize, not the level when the purchase was made.
December 13-19, 2017 Weekly Stats Hall of Fame (#F4FFamous):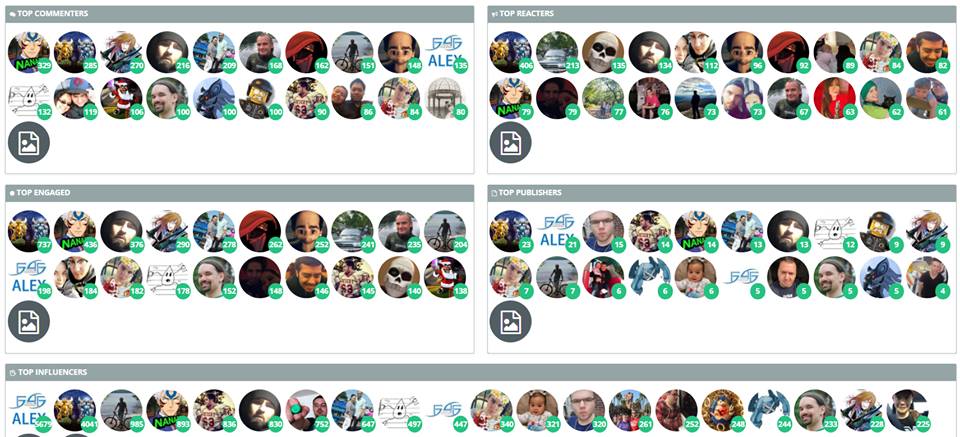 Two winners for #F4FShovel 500 points (CLAUDE BOUFFARD and VINCENT WINDISCH)
On Yakuza and Aika TT: There definitely will be a Combo Pack for Yakuza if this is saved. As for Aika, her price is a bit too low to justify a Combo Pack. Different bases/boomerangs for Aika would make more sense as the Exclusive version.
ON FIRST 4 FIGURES' TEMPTATION THURSDAYS (TT) POLL
Last week's #SaveF4FReala from the NiGHTS into Dreams series TT Poll #80 Results: 189 YES votes / 194 NO votes. Chocks is somewhat surprised about the support it has been receiving. (BLOG)
This week's Tsukasa from the .hack//SIGN anime series TT Poll #81 Results: 97 YES votes / 294 NO votes. The franchise could always be revisited later on as a TT option by picking a new series or character. (BLOG)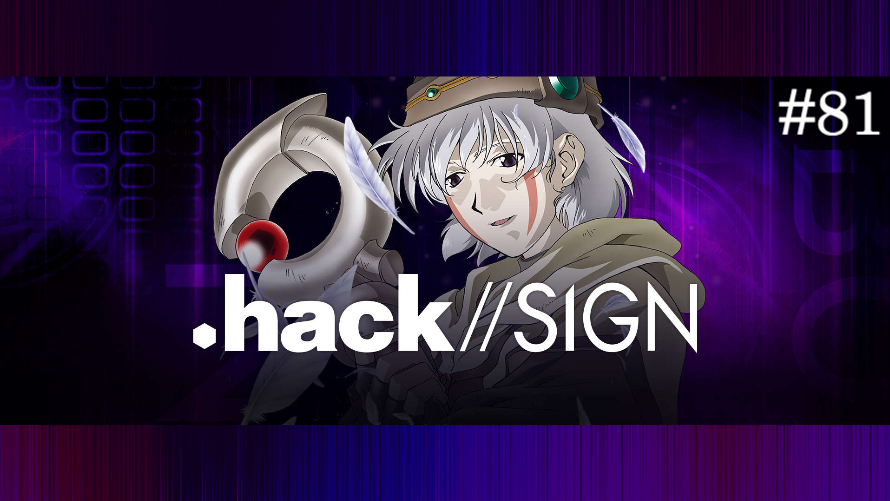 Next TT polls will be (in this order): VALKYRIA CHRONICLES (#F4FVALK) ➔ PUYO PUYO
They can do a King Dedede TT. Now that Warp Star Kirby has been saved, they can show something from King Dedede because there's something in the Vault at the moment, so they can maybe look to save that.
Seven Deadly Sins is now on the list of possible TTs.
VARIOUS CHARACTER UPDATES
KATAMARI UPDATE: Just about to wrap up to then move on to the packaging stage (gluing parts to the ball)
SPYRO UPDATE: Still on schedule (paint detailing)
SOLID SNAKE UPDATE: Pouch color revisions still needs weathering effects added to it since it's too clean, but they at least have the base color down; pre-orders most likely January 2018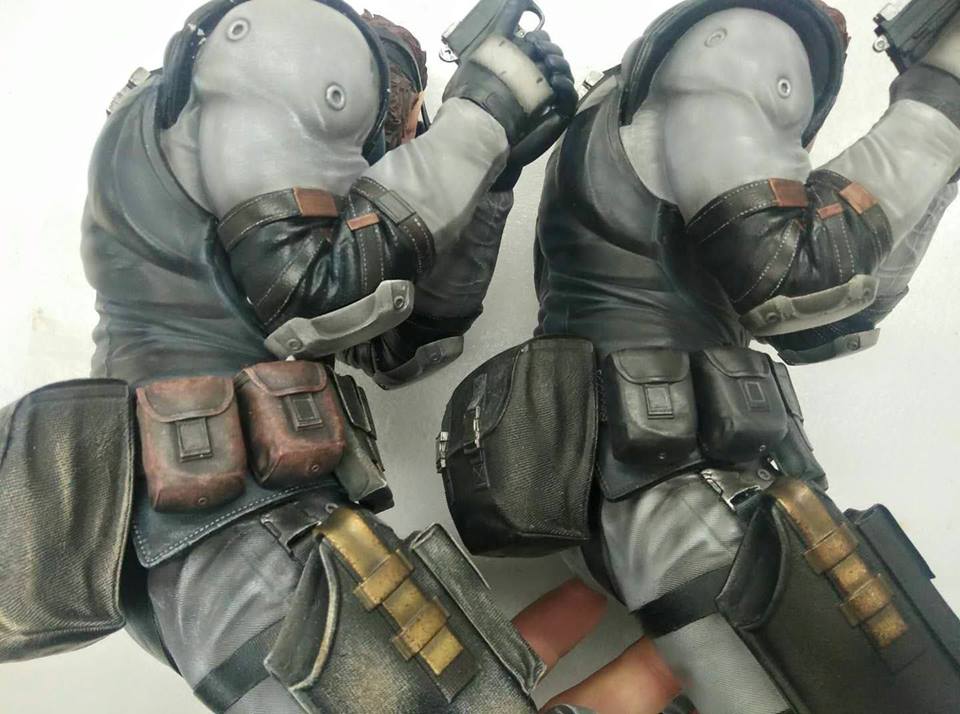 SOLAIRE UPDATE: Production is beginning to ramp up now that Sif is out the door. (base)
Emails have been sent out to remind everyone of their final payment for Fighter Kirby and Nightmare, which should be around the 29th of December. Expect your orders to arrive in 1½-2 weeks after the payment.
Majora's Mask trunk comparison video has been posted in the Official Collectors Club. Long story short, the actual production base is the same color as the OG base.
ZERO UPDATE: His arms and thighs are being thickened by a bit.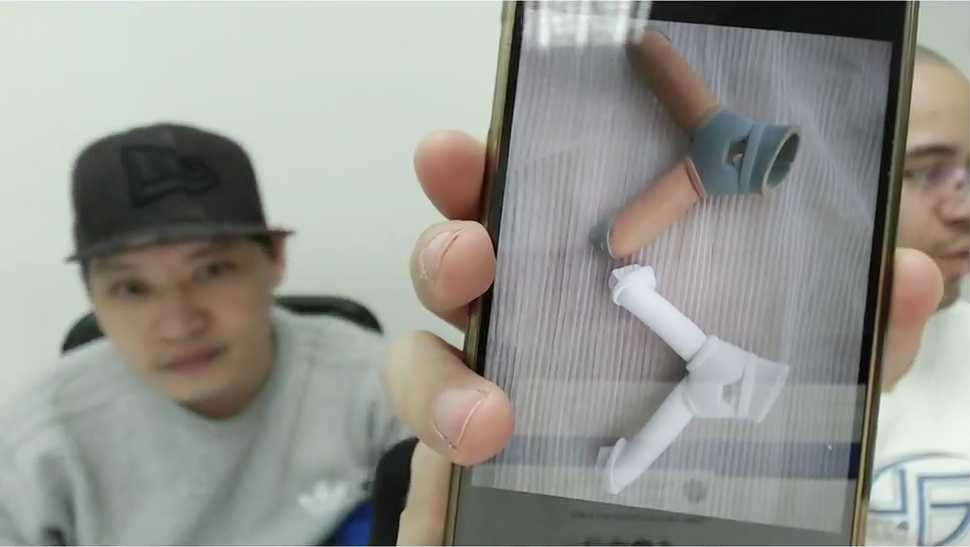 DANTE UPDATE: They just finished working on his eyes.
AMMY BUST UPDATE: A bit of a delay due to Silver and Sonic 25th (same factory as Ammy Bust), but these two should wrap up soon, and then they can begin with Okami Bust shortly after. This delay does not affect Shiranui production in any way.
KAMINA UPDATE: None
JET BLACK UPDATE: If everything goes smoothly, Jet and Spike will be displayed in Sunshine's booth during C3 Hong Kong. Jet pre-order will be early Q1 2018.
ALPHONSE UPDATE: Alphonse is being painted at the moment; pre-order will be Q2 2018, if not a bit earlier.
GUTS UPDATE: They've finally finished the LED effects on the Exclusive version. Now that this is done, he'll just have 2 samples made and will throw some blood on one of them.
GENOS UPDATE: Pretty much ready for the January 2018 submission to the licensors
WARP STAR KIRBY UPDATE: Should be finished soon in terms of its 3-D print
MODERN METAL SONIC: They're still on the design stage
On Sonic and Tails and Mario on Yoshi: These are looking very nice (one of these is actually very VERY nice, but Alex doesn't want to divulge which one).
BANJO UPDATE: Launch period will be Q2 of 2018
TRUE FORM MIDNA UPDATE: She's not tight enough just yet to show anyone anything
MIMIC UPDATE: Has been submitted and they've already received the licensor's comments and are now making the corresponding changes
SHIEKA SLATE UPDATE: Moving along nicely
CYBORG NINJA: No sneaks to show just yet since it still needs more tweaking
LAW UPDATE: There will be a Last Chance Weekend but Alex is still unsure as to when.
MARIO ON YOSHI UPDATE: They just about have Mario on Yoshi nailed but they have nothing to show just yet because it's difficult to get approval on these kinds of sneaks for now. They can maybe show something sometime early next year.
ALUCARD UPDATE: Could possibly go up for pre-orders before Zero, sometime early Q1 2018
AKU AKU LIFE-SIZED MASK UPDATE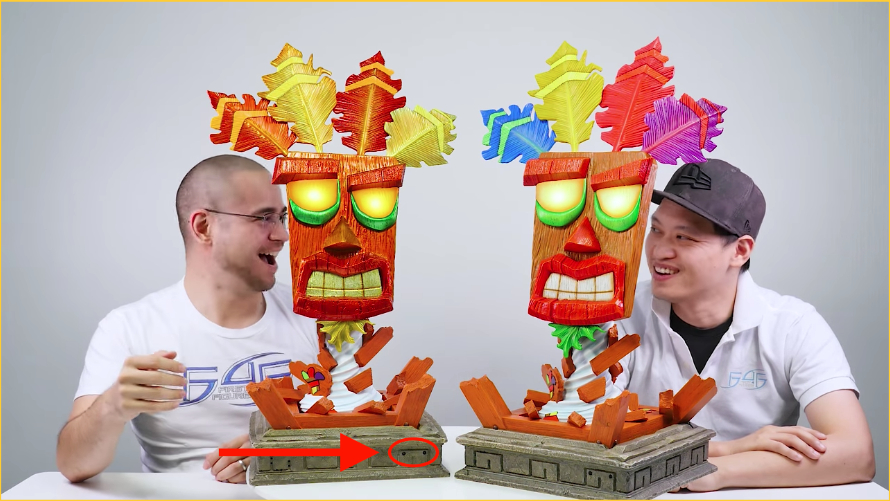 First 4 Figures' Aku Aku Life-Sized Mask Exclusive version and Golden variant come with sound! (BLOG)
They had to go through so many legalities in order have this feature approved.
This is First 4 Figures' first-ever statue with sound.
The current price on their website for Aku Aku Life-Sized Mask did not factor in this new feature, but Alex is

NOT

increasing the price. This is a perfect example of how Alex is willing to pay a bit more if it means giving the collectors so much more value for their money.
SAMUS VARIA SUIT CHANGES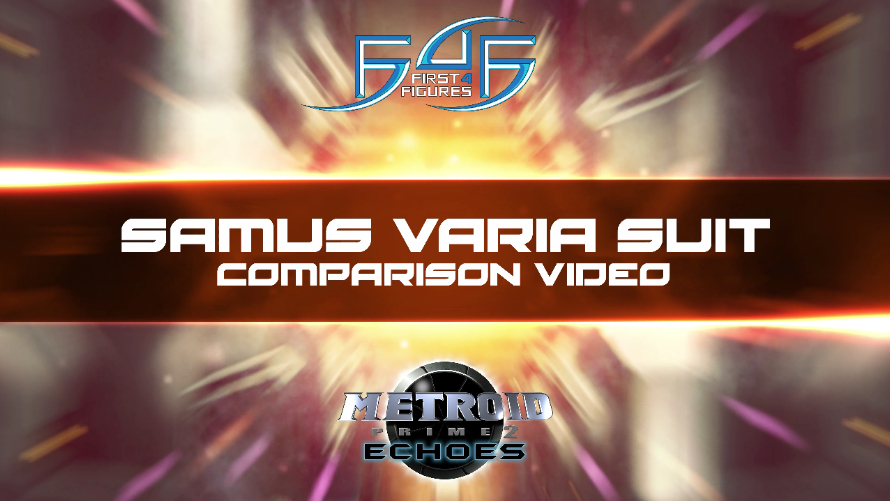 Engineering-wise, this is one of the hardest statues that they've ever had to make to date.
Zero Hour/Day One Edition never existed when this first went up for pre-orders back in May 2016, so there won't be any for this release.
For a complete list of all these changes, kindly click HERE.
For more information on how to pre-order Samus Varia Suit during its Last Chance Weekend on the 29th of December, 2017, kindly click HERE.
OTHER TOPICS
Would you be up for F4F Gift Cards? Let us know in the comments section below. (If they pursue this, it will not be possible to use these on existing orders.)
The highest form of compliment for Alex is when collectors complement the product itself because of the fact that it belongs to F4F and not because of the license it belongs to. Later on, they could maybe create their own line which the community will conceptualize themselves.
They've been using USB rechargeable batteries for their Exclusive versions and Special variants for a year or so now, and they will continue to do so.
F4F just recently had their annual Christmas lunch, but they do have team lunches once a month as well.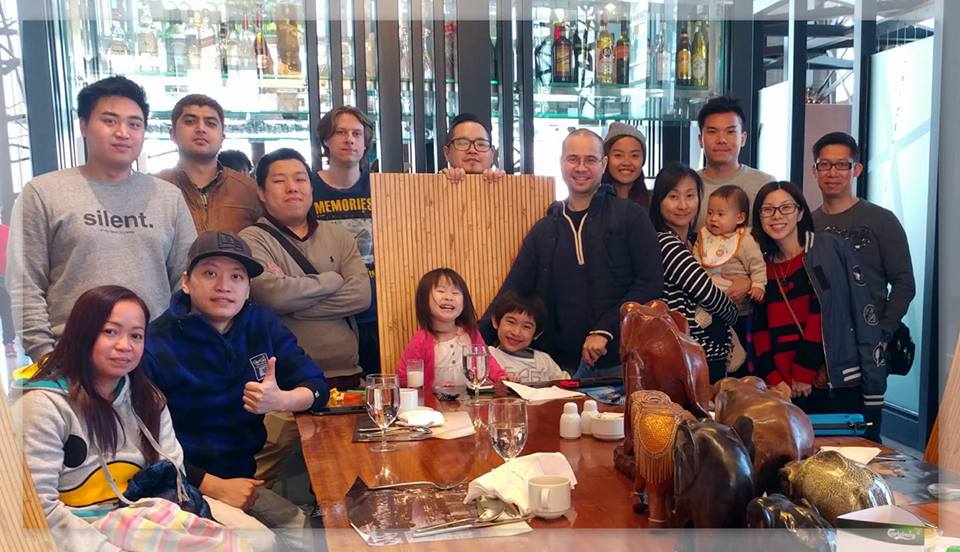 A new member will be joining the F4F team come the first week of January 2018 to help accelerate the IT development of their website.
Nightmare behind-the-scenes production video coming soon
The odds are 50/50 when asked about the Christmas sneaks for this year since they did reveal a lot during NYCC 2017. They still are working hard behind the scenes though to try and get as many approvals as possible.
They feel that the idea of combo packs for niche lines could make a huge difference in terms of its viability.
There's actually a Final Fantasy VII character – Red XIII – that Alex is unfamiliar with. Square, please hit Alex up!
Alex and Chockles like what Facebook did to their comments section because it stands out a bit more now.
They could possibly implement their two pre-orders per month goal by the second half of 2018, not including PVCs.
You can expect at least two Full Metal Alchemist pre-orders in 2018.
Alex hasn't given the F4F table book much thought. He'll maybe run a poll on this to see if it's something the community is interested in.
Cherry poppers Alex and Chockles back at it again with another Friday Q&A cherry popping. This week's cherry belongs to HANNAH LINDLEY.
On Alex's favorite statue for 2017: "…(Majora's) Mask… I mean, they're all my favorite!" – ALEX DAVIS
Alex will publish his thoughts on 2017 on the 31st of December, and his goals and expectations for 2018 on January 1st.
There's something from Electronic Arts (EA) that's in the Vault.
On Fire Emblem license: With every single thing they make for Nintendo, it really needs to be justified first before being made. For example, would you rather go for Fierce Deity Link or a Fire Emblem character? It's more complicated than just trying to acquire the license because these are all under the Nintendo group, and they already have a lot going on with Nintendo.
Alex is not comfortable teasing anything from the Dark Souls 2 or 3 lines until it gets past the first stage.
There may or may not be a new anime line in the works that no one knows about.
Alex's meeting with Sega will take place during the first week of January 2018.
According to Chockles, Amy Rose might have been introduced a bit too late into the Classic phase of the Sonic franchise, which is why some are leaning more towards her Modern version, but both fanbases still exist. (Alex created a poll afterward.)
Alex is not convinced with moving forward with the Low-Poly Crash PVC project. He would much rather do the CTR Crash resin project because it is much more difficult to recover from a failed PVC project rather than a failed resin project.
Whenever somebody talked about Coco Bandicoot in the Official Collectors Club, it was never really met with enthusiasm. If you want a Coco statue, prove Alex wrong.
All their Classic Crash releases are lumped together into one. There is no distinction between Crash 1, 2, and 3. For example, their upcoming Dr. Neo Cortex and Crash Bandicoot aren't from any particular Crash game; it's just from their Classic Crash line in general.
Q1 of 2018 will be about Sea of Thieves.
Alex is still on the hunt for the perfect turkey in Hong Kong for Christmas, while Chockles is just going to settle for the Pork Knuckles.
They're looking to hit 50-60k Official Collectors Club members by the end of 2018.
Chockles doesn't have a Christmas list because he buys whatever he wants throughout the year. He loaded.
Alex and Chockles think that a scenery statue is a nice concept and will probably be something they will look into.
Alex hasn't thought about what the next indie title will be if ever they make one after Shovel Knight. Let him know in the comments section below what you guys want next.
Rally the fans for Kameo: Elements of Power (a Rare license) if this is something you'd like to see.
Alex is very interested in low-poly statues but feels that there isn't much of a push for it just yet.
They have not considered making lines that do not require licenses, but the more they hear feedback about how people buy their statues because it's from F4F, the more they'll consider doing something like this in the far future.
They may or may not have started something new for the Zelda line. TEEHEE!
Chocks feels that majority of the statues they released this 2017 were risky, although they will need historical data to actually determine if something is considered risky or not.
Metal Sonic was Chocks' first F4F statue. He doesn't keep count but his F4F collection has definitely grown since he joined the F4F team. The question now is, is he paying for them?
Alex has nothing to report when asked about more PVC statues from their Zelda BoTW PVC line.
BoTW Zelda statues will be as good as, if not better, than Classic Zelda statues.
First 4 Figures doesn't just do nostalgic-inducing statues. They have statues from both classic and modern-day titles.
Alex has about 6-10 Classic Zelda pieces in the Vault.
Alex loves the fact they are currently focused on Zelda BoTW statues. No matter what Nintendo wants, they are very happy to provide any support they can.
They could alternate between Classic and more Modern Zelda titles. It all depends on what Nintendo has to say.
Alex is in the friend zone with the Pokémon licensor. Help a bro out: how does a guy get out of the friend zone?
Any constructive criticism is appreciated and well received for as long as these criticisms are valid.
They have no plans to make Game of Thrones statues.
Alex asked his China team live on stream about the ideal room temperature for statues and will get back to everyone on this.
Metal Modern Sonic will be next after Silver if they can get it off the line. Alex got the ball rolling on this live on stream as well because it has been on pause for too long.
Alex is concerned about a My Hero Academia license because he thinks it might get crowded soon.
Mixed media statues are definitely something Alex could look into, but it should really make sense if they would want to mix plush in with resin because plush doesn't really work in small scale.
No chance at a Kingdom Hearts statue
If they were to create horror statues, they would rather start with big hitters like Silent Hill, rather than indie titles. However, if you feel that there's a demand for indie horror titles, create a poll and rally the fans.
There is a 1:1 Metroid statue in the Vault.
They use resin material for bigger statues and PVC material for smaller ones. As for size, it is usually determined by what the best value for money is for the collector.
Rather than looking into life-sized busts for Samus, they're looking more into actual helmets.
Fierce Deity Link PVC is unlikely to happen; a 1/4th resin statue is more on Alex's radar.
Banjo PVC is something Alex would love to do but they will first have to see how the sales go for the resin, and the same goes for Conker PVC.
It is not a good idea to create PVC statues on less popular items because the production costs to create PVC statues are very expensive. The mold alone costs 30,000-50,000 USD! Rather, it would be best to do resin statues for these since production costs won't be as high.
WHO DAT WHO DAT: The answer was DORA THE EXPLORER! The winners are ANTHONY PARENTS (0 F4F reward points) and KEI MEARA (1,000 F4F reward points and this actually leveled him up to the next loyalty tier).
REMINDERS
Pre-orders for Shovel Knight Ornate Plate Armor and Combo Editions end right after this Friday Q&A, followed up by the Last Chance Weekend for the Aku Aku Life-Sized Mask.
Last Chance Weekend for Varia Suit Samus will be on December 29, 2017. (LINK)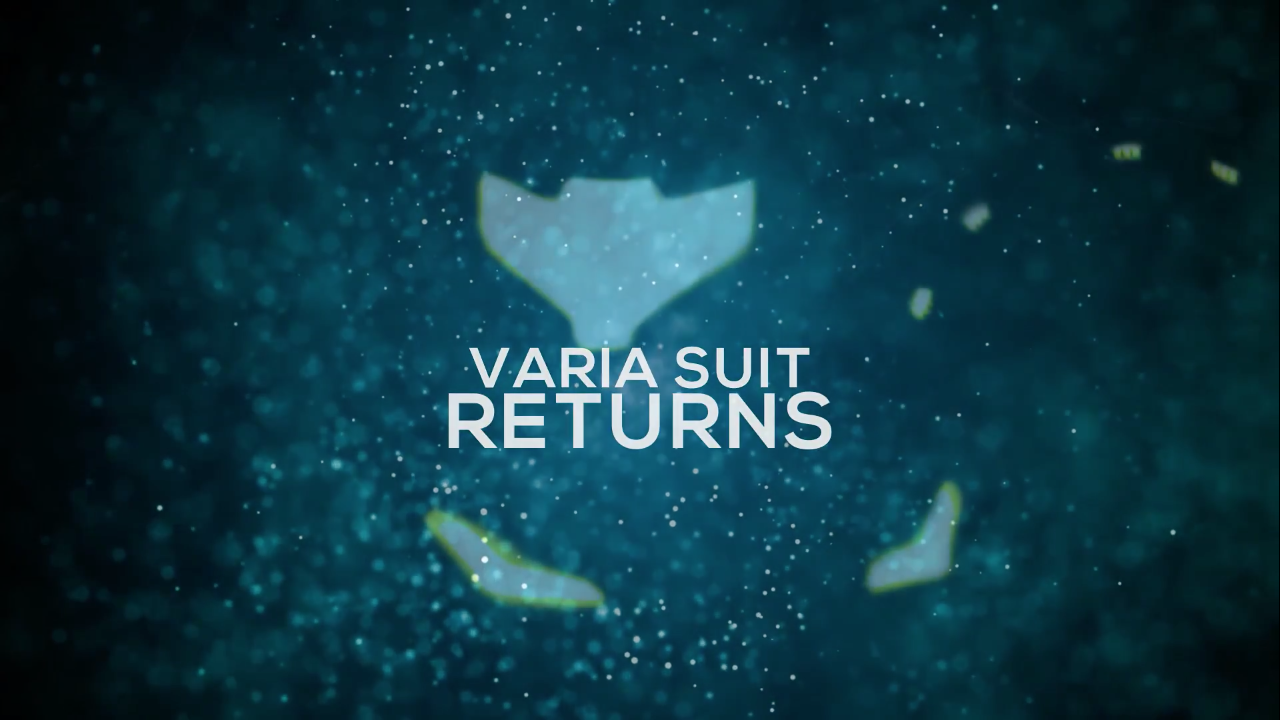 The Golden Collector Awards 2017 online voting has concluded. More news on the giveaway and award winners later on. (LINK)
A winner has been chosen for the Sif Ring giveaway contest! Congratulations, FRANK LEONE! (LINK)
The Nightmare (Exclusive) Statue giveaway contest has concluded and the winner will be announced soon.
The Aku Aku Mask (Exclusive) giveaway contest is still ongoing. (LINK)
With their most recent product launch, First 4 Figures is also giving away one (1) Shovel Knight (Exclusive). (LINK)
---
To view everyone's questions from the Q&A portion of this episode, please click HERE.
If you want to have your questions answered by our very own Chocks and Alex, simply search "Chocks and A" in the F4F Official Collectors Club Facebook group and leave your questions in the comments section of the most recent thread prior the upcoming live stream. This thread is posted every Thursday of the week.
If you wish to watch the entire video:
---
Last Update
2018-01-03 04:37:59