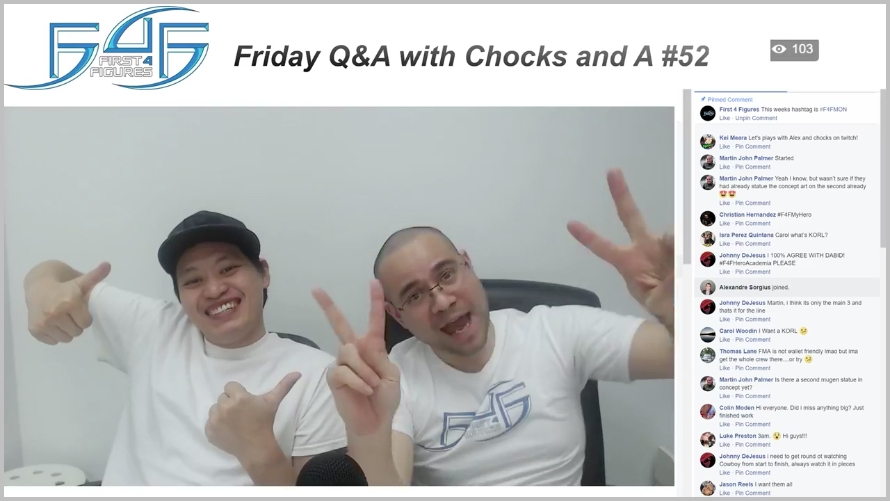 Welcome to the first Friday Q&A of 2018! This is a breakdown of the important (and not so important) topics of last Friday's (January 5, 2018) Friday Q&A with Chocks and A #52.
---
REMINDERS
Shovel Knight pre-orders will re-open for Last Chance Weekend on 12th of January 2018. No update with regards to the Player 2 Green variant.
WEEK IN REVIEW
Depending on your region, e-mails have been sent out requesting for the final payments of the following:

FIGHTER KIRBY from their Kirby line
NIGHTMARE from their Soulcalibur II line
THE GREAT GREY WOLF, SIF from their Dark Souls line
RING OF STEEL PROTECTION, HAVEL'S RING, & SILVERCAT RING from the F4F x Torch Torch Dark Souls Ring Collection
Alex's behind-the-scenes production video for Nightmare from their Soulcalibur II is now available. (LINK)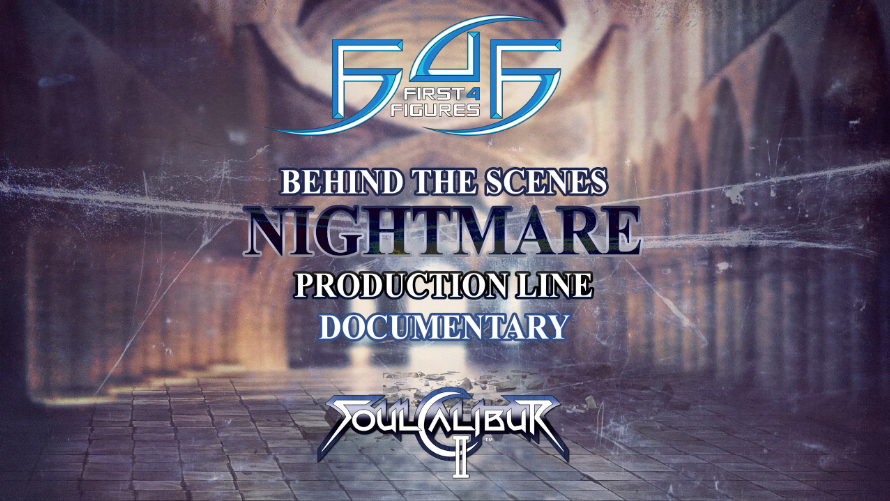 Alex Davis created a blog post discussing his year-end review of 2017 and his F4F resolutions for 2018.
First 4 Figures won StatueForum's 2017 Best Gaming Statue category during their annual Statue Awards! (BLOG)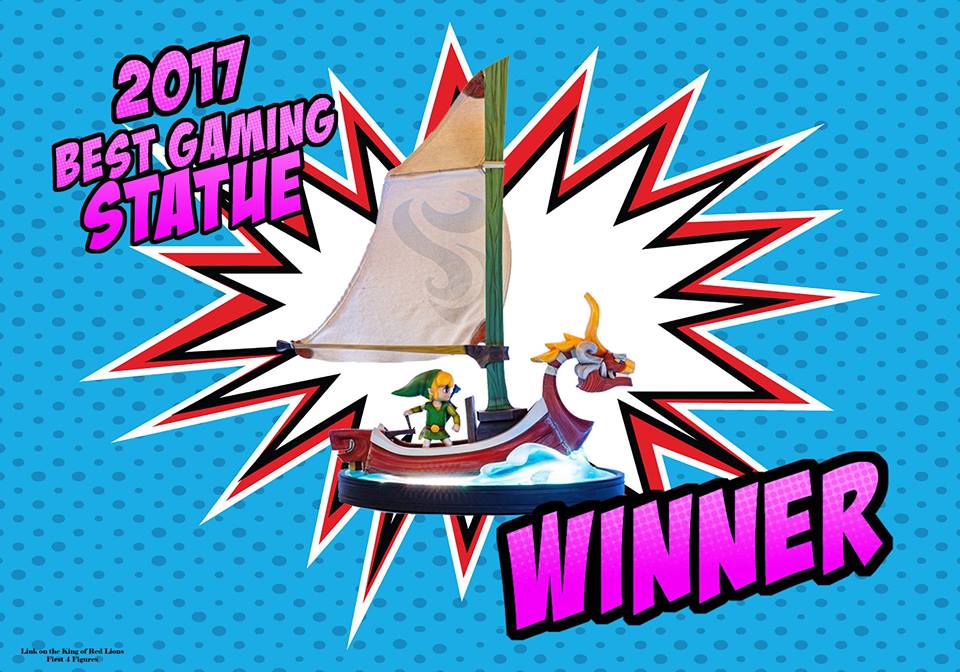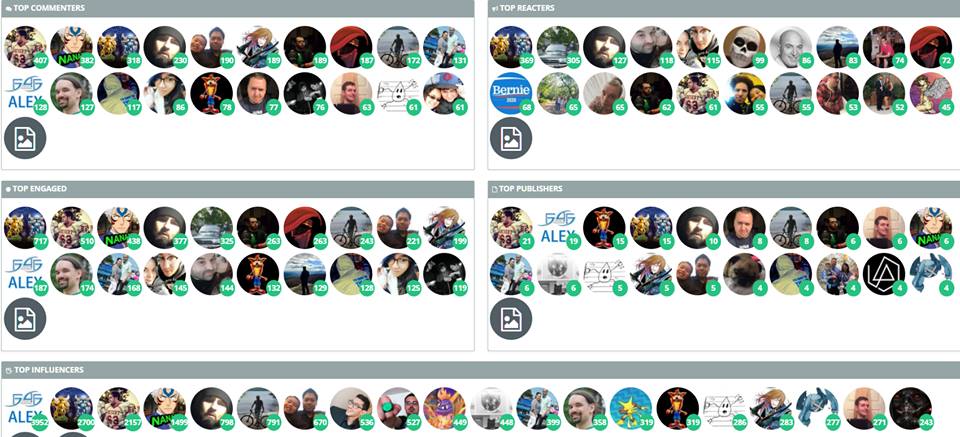 ON FIRST 4 FIGURES' TEMPTATION THURSDAYS (TT) POLL
This week's Squad 7 from Valkyria Chronicles series TT Poll #82 Results: 121 YES votes / 178 NO votes. The franchise could always be revisited later on by picking a new series or character. (BLOG)
This week's General Game Characters from Puyo Puyo series TT Poll #83 Results: 27 YES votes / 267 NO votes. The franchise could always be revisited later on by picking a new series or character. (BLOG)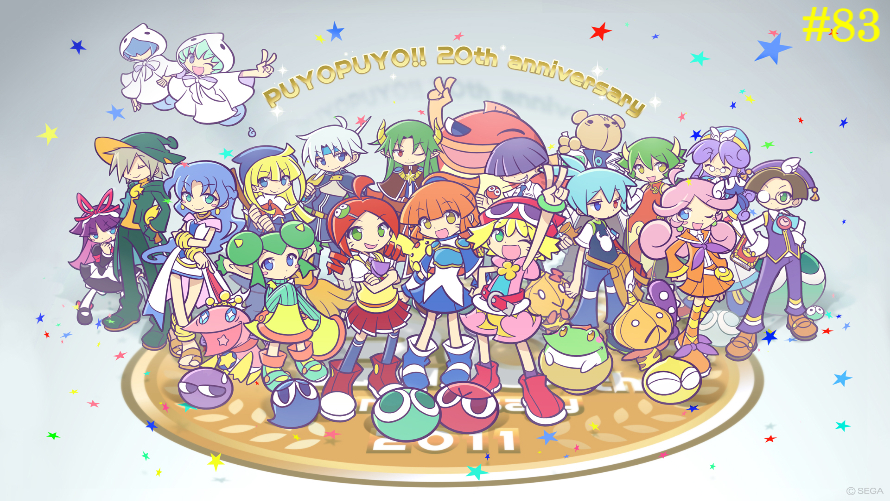 Four winners for #F4FXMAS 500 points (YAMIL LOPEZ, ARMAND RODRIGUEZ, TRAVIS GREEN, and GARRET WRIGHT)
Next TT polls will be (in this order): DIGIMON (#F4FMON) ➔ LOST ODYSSEY ➔ RUROUNI KENSHIN
VARIOUS CHARACTER UPDATES
TEKKEN UPDATE: Jin in painting stage (painting of trousers); Yoshimitsu up next on the Tekken line
MAJORA'S MASK UPDATE: Still on schedule; fingers crossed on trying to ship this out before Chinese New Year (mask finishing, t

runk moss effect

)
ARTORIAS PVC UPDATE: Already in production (head painting); they created their Dark Souls PVC in this style (Super Deformed) because they wanted to make it unique to F4F to set them apart from what's currently out on the market.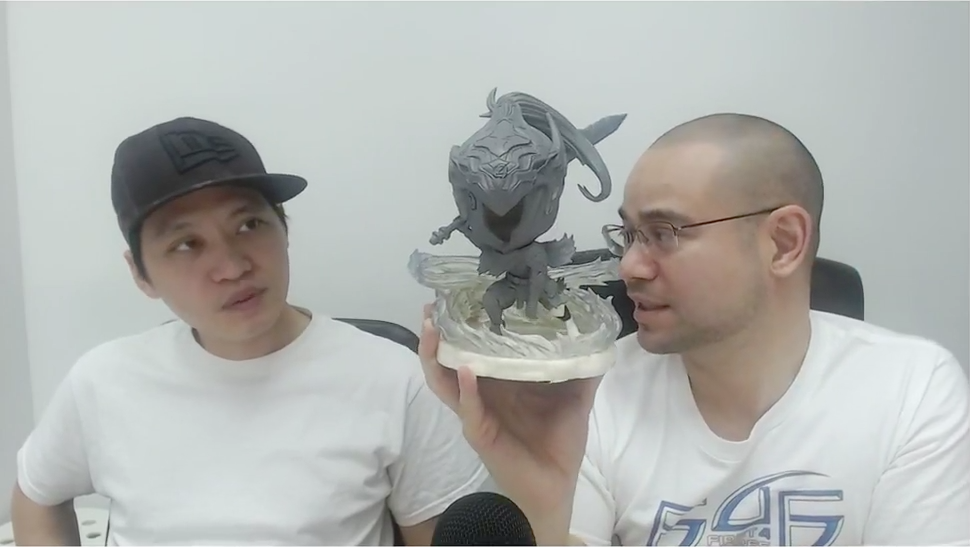 SPYRO UPDATE: Still moving along nicely (horn painting, body buffing)
There are FOURTEEN (14) things currently in production:

PVC

Crash Bandicoot (re-orders)
Breath of the Wild Link (re-orders)
Artorias (NEW)

Resin

The Great Grey Wolf, Sif (practically out the door)
Nightmare (practically out the door)
Jin
Katamari
Sonic 25th
Silver
Majora's Mask
Spyro
Mugen (NEW)
Varia Suit (NEW)
Solaire (NEW)
AMATERASU LIFE-SIZED BUST UPDATE: Production has not yet started; e-mail has been sent out informing everyone that they will be delaying payments
WARP STAR KIRBY UPDATE: Now in 3-D physical print; hopefully up for pre-order in Q2 2018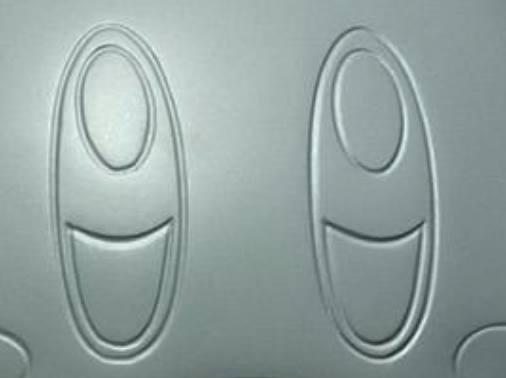 SAMURAI CHAMPLOO UPDATE: Mugen already in production (base production); Jin up next on the Samurai Champloo line
SILVER UPDATE: Alex has signed all Day One Editions Cards. (LINK)
SONIC 25TH UPDATE: First look at the Sonic 25th Day One Edition Signature Card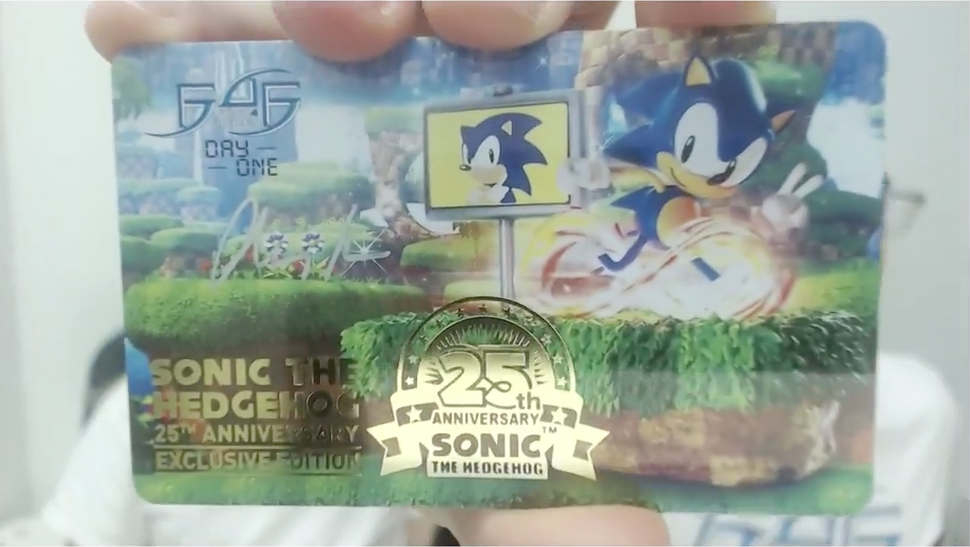 SOLID SNAKE UPDATE: Pole for rotating ammo box in the Exclusive version now transparent; Solid Snake before and after comparison video coming soon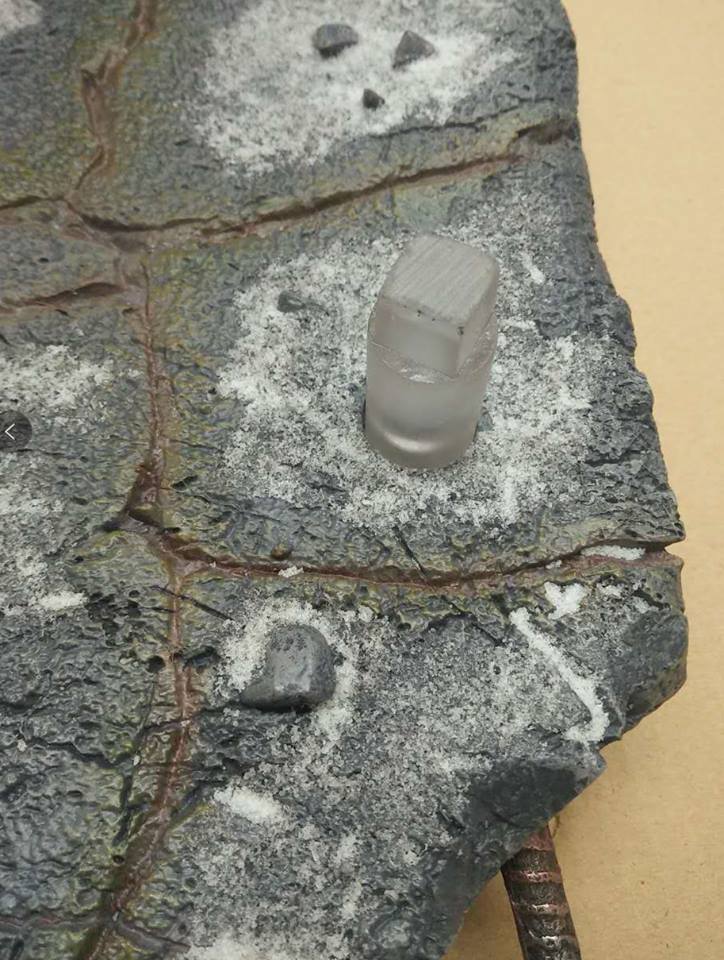 Ornstein's "Making of" documentary has been filmed and will be uploaded during pre-orders. "That price though." – ALEX DAVIS
COWBOY BEBOP UPDATES: Spike and Jet to debut in a show beginning of February 2018 if everything goes smoothly; late Q1 2018 is the targeted pre-order date; Faye Valentine up next on Cowboy Bebop line
BREATH OF THE WILD UPDATES: Sheikah Slate is deep in development, while Rider Link is still in 3-D render and is still awaiting feedback. Fingers crossed on having these both up for pre-orders in 2018.
ORNSTEIN PRE-ORDER UPDATE: It will take place this month.
GRAVELORD NITO PRE-ORDER UPDATE: Hopefully backend of this year
SONIC 25TH SHIPPING UPDATE: Likely before Chinese New Year
SILVER SHIPPING UPDATE: Likely before Chinese New Year
SPYRO SHIPPING UPDATE: Hopefully before Chinese New Year, but the packaging isn't ready yet
TRUE FORM MIDNA UPDATE: The biggest challenge Alex has for True Form Midna is the intricate engineering of her HAIR – the hairpiece, fitting her hair inside the cape, the entire headdress, etc. Also, because of her "simple" pose, that extra attention to detail paint-wise is necessary to turn her into a beautiful piece. (Alex looks so defeated.)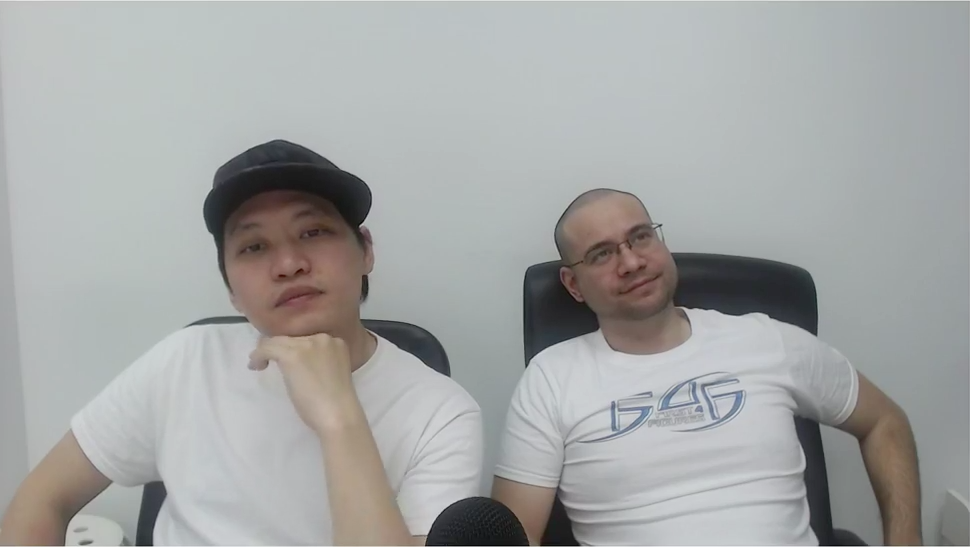 SOLAIRE SHIPPING UPDATE: Should be around Q2 2018
GRAVELORD NITO UPDATE: There aren't any specific measurements just yet but "he's a big boy". Pre-orders will hopefully be on the backend of this year. CONFIRMED – Gravelord Nito will be mixed media because it is close to impossible to achieve the fur effect without using actual fur. It is currently in 3-D render, and the physical print might be available in March 2018.
ZERO UPDATES: Expect to see the changes by the end of this month. They still need to review the changes but pre-orders will hopefully be in February 2018.
RARE PRE-ORDER UPDATE: Banjo possibly Q2 2018, while Conker may either be Q3 or Q4 2018
MARIO ON YOSHI UPDATES: Pre-order possibly Q3 2018; Mario on Yoshi will be in scale with Bowser
CRASH BANDICOOT RESIN UPDATE: Might be ready this March 2018
On 2018 pre-order timeline for anime statues: Guts will be up for pre-order mid to late Q1, followed by Alphonse sometime Q2, and then Kamina afterward.
FULL METAL ALCHEMIST UPDATE: Alphonse painting has started. They are wrapping up the 3-D render stage for Edward, and then they will look into the next character after that.
GENOS UPDATE: Wrapping up soon
BOWSER UPDATE: Production will begin after Chinese New Year.
OTHER TOPICS
Alex doesn't have the exact numbers just yet but Varia Suit edition size did

NOT

exceed Majora's Mask edition size. He is also very pleased with how Varia Suit Last Chance Weekend turned out.
Alex and Chocks are discussing amongst themselves if whether or not they should pursue the My Hero Academia license despite the fact that competitors are going into it as well, and Alex is leaning towards, "C'mon, let's go some!", but nothing to confirm as of this moment. It would impress the licensors (and Alex) if the TT poll reached 1,000 YES votes. They still consider TT poll results as sort of a leaderboard-type reference.
They would definitely consider sounds on some of their future statues for as long as it makes sense for that character.
From initial concept to having the statue in the collector's hands, it would take about 1½ years, and that is actually fast and is only possible if everything runs smoothly.
You will see more Mario statues this year.
They made a total of three 1:1 Dredd vs. Death statues and they were all for 2000 AD. Two were meant for conventions and the other one should be in their HQ.
Moving forward, they might charge shipping costs towards the end of production just so it lines up more accurately with the statue's packaging dimensions.
It is very rare that a statue is returned for the simple reason that the customer didn't like it. More often than not, statues are returned due to defects or damages.
There is a 4th Legend of Zelda piece they are currently working on that the community knows nothing about, and there is a 5th (supposedly beautiful) piece that might get Vaulted depending on the licensor's response, but Alex has been begging to work on this.
Nintendo is kind of a license of its own in that they come up with a general line plan as to what should be produced next regardless of what franchise it's from.
Amaterasu Bust was delayed because the statues in production prior this (Nightmare, Sonic 25th, and Silver) that were within the same factory were delayed as well.
There might be six pre-orders for 2018 from their Dark Souls line and might also be from all three F4F pillars (resin, PVC, and plush). They are looking to release resin statues in 4 to 5-month intervals while releasing PVC/plush figures in between.
There are a few characters in development after Gravelord Nito, but no specific numbers are to be mentioned just yet.
Alex has been sitting on a Dark Souls III sculpt for quite some time now and he'll see if he can get some movement on that. QUESTION: Would you like for them to continue with the entire Dark Souls I line first, or would you like to see an occasional Dark Souls II/III thrown into the mix? Let us know in the comments section below.
It is absolutely possible to get the same detail quality on PVC as you do in resin. That is what they wanted to highlight with their Dark Souls Super Deformed line.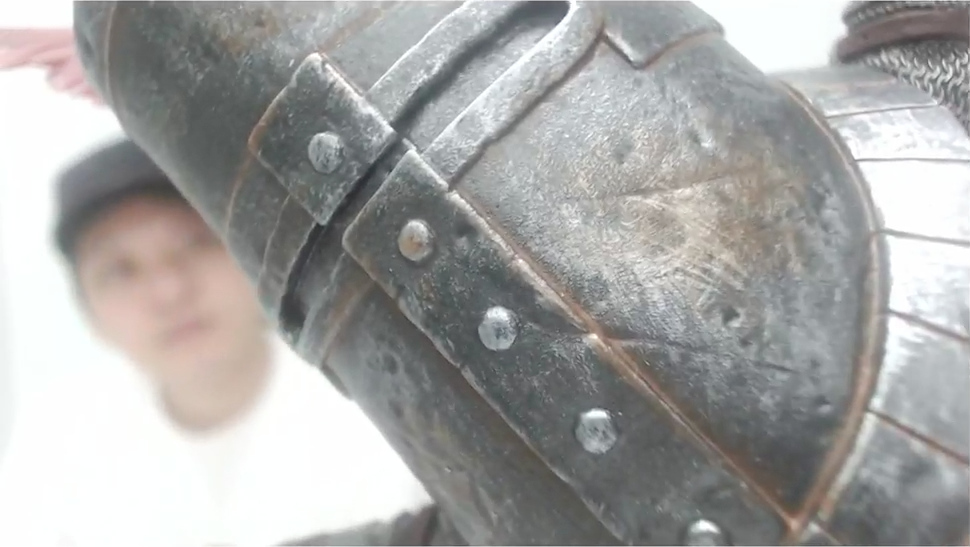 They are hoping to do at least SIXTEEN (16) pre-orders for 2018.
Prototypes for PVC figures should always be made out of resin first because these are used as the tooling master for creating the steel molds.
It may take about a month after shipment to determine whether or not waitlists are converted because of having to wait on other people's replies to their e-mails with regards to payments.
Alex is very interested to see how their 2018 goes in terms of their PVC products.
Meta Ridley is in the air so it will be hard to not have him attached to something. They will maybe look into having the support beam a bit transparent if you don't want it to be visible.
There are 1:6 scale resin statues being worked on at the moment.
Among everything that's been announced for 2018, Alex is looking forward to completing Guts the most because the Official Collectors Club's influence was very apparent in this one. They would never have even pursued this license if it weren't for the Club. The same goes for Warp Star Kirby and Zero. Alex has his eyes on those that voted "YES" to save these from being Vaulted.
When asked about the delaying of payments when production is delayed:

ALEX'S MINDSET – Back in 2008, F4F's future was uncertain, and the company could have gone bankrupt at any moment. Alex didn't want for people to think that F4F was just a scam if suddenly they declared bankruptcy midway after taking people's money.
ALEX'S ASSUMPTION – Alex has this notion that a person's patience (or impatience) is equivalent to the amount of money spent thus far for a product. How patient (or impatient) will you be if you've already paid for something in full and then gets delayed indefinitely compared to if you just paid for half and then gets delayed?
ALEX'S CURRENT SOLUTION TO BOTH CONCERNS – If there are any delays in production, they shall also delay taking payments accordingly.
ALEX'S QUESTION – Fast forward to 2018, F4F is now more established as a company, and given that trust isn't an issue because of the constant communication and availability of information in the Club, would you prefer that they continue to take payments despite delays in production just so it would be easier for you in the long run budget-wise? Let us know in the comments section below.

The community will see at least three Zelda resin statues in 2018.
There isn't a 4th Metal Gear Solid statue in development just yet.
Because of the TTs, Alex and Chockles feel that there really aren't many major surprises left for 2018. Although, they do have a surprise meeting on the 8th of January.
No development just yet for the Darksiders statues
F4F's meeting with Sega will be next week.
Donkey Kong is currently being discussed with Nintendo.
For Alex and Chockles, human statues are more difficult to sculpt than beast-like statues.
Alex will create a poll after the live stream asking the community if they would be interested in life-sized props of Okami weapons.
Warp Star Kirby, Zero, and Meta Ridley have been saved from the Vault. Meta Ridley was initially Vaulted because Nintendo never gave them their approval to work on a Meta Ridley statue, that is until they eventually said yes after countless tries.
It is easier to remedy painting imperfections if statues haven't been assembled yet, which is why Alex constantly asks for picture and video updates from his team.
For licenses with multiple characters like Tekken, they run a poll in the Club and ask the members which ones they'd want to see first.
Griffith Reborn is possible if Guts sales does well.
The price range for the ¼ scale Cowboy Bebop characters is going to be wallet-friendly because Alex would want for people to collect the entire crew. To achieve that, these will be simple in design.
Conker will be in the same scale as Banjo, surprisingly. What could the design possibly be?
Alex is apparently a Soulcalibur master.
They are actively discussing the Persona 5 license with the licensor.
F4F and Capcom have a great working relationship, so if there is enough noise for Resident Evil, they could discuss it with Capcom.
They are looking to attend this year's Gamescom. If this goes south as well, they're done attending Cons.
More to come from their Sonic the Hedgehog Boom8 series
WHO DAT WHO DAT: The answer was WRECK-IT RALPH! The winners are BRADLEY CHATTA B KING (0 F4F reward points), JOSHUA HARMAN (0 F4F reward points), and JR GUZMAN (2,000 F4F reward points).
---
To view everyone's questions from the Q&A portion of this episode, please click HERE.
If you want to have your questions answered by our very own Chocks and Alex, simply search "Chocks and A" in the F4F Official Collectors Club Facebook group and leave your questions in the comments section of the most recent thread prior the upcoming live stream. This thread is posted every Thursday of the week.
If you wish to watch the entire video:
---
Last Update
2018-01-15 11:01:55