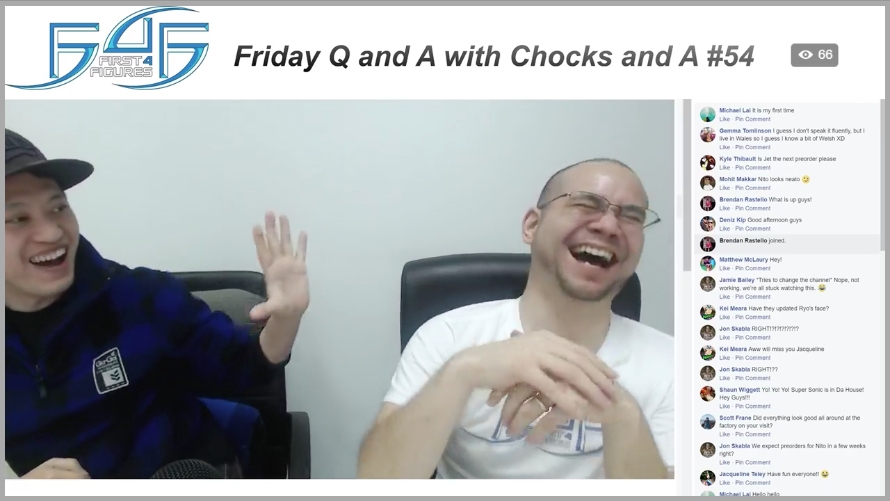 This is a breakdown of the important (and not so important) topics of last Friday's (January 19, 2018) Friday Q&A with Chocks and A #54.
---
ANNOUNCEMENT
F4F x TORCH TORCH Partnership will be launching the LIFE RING right after this live stream. For more information, kindly check out our blog post HERE.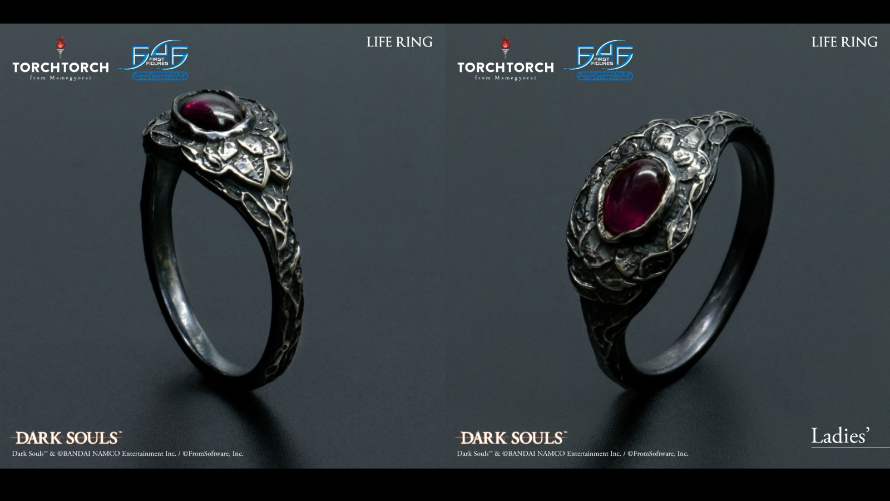 WEEK IN REVIEW
Both the shipping calendar and the pre-order calendar have been updated.
Samus Varia Suit (Exclusive) Edition Size: 2,100
No. of Golden Aku Aku Life-Sized Masks made: 250
No. of Aku Aku Life-Sized Masks (Exclusive) made: 475
Overall Aku Aku Life-Sized Mask Edition Size (factoring in Combo Pack numbers): 550 tentative (still needs double-checking)
It wasn't too long ago that Alex and Chockles unveiled Rare during the 35k reveal, and the Club is now roughly at 37,500 members.
Validation day for Dragon Slayer Ornstein went smoothly. Sales are looking very good, somewhere in between Sif and Artorias sales.
Dragon Slayer Ornstein depth was more accurately measured.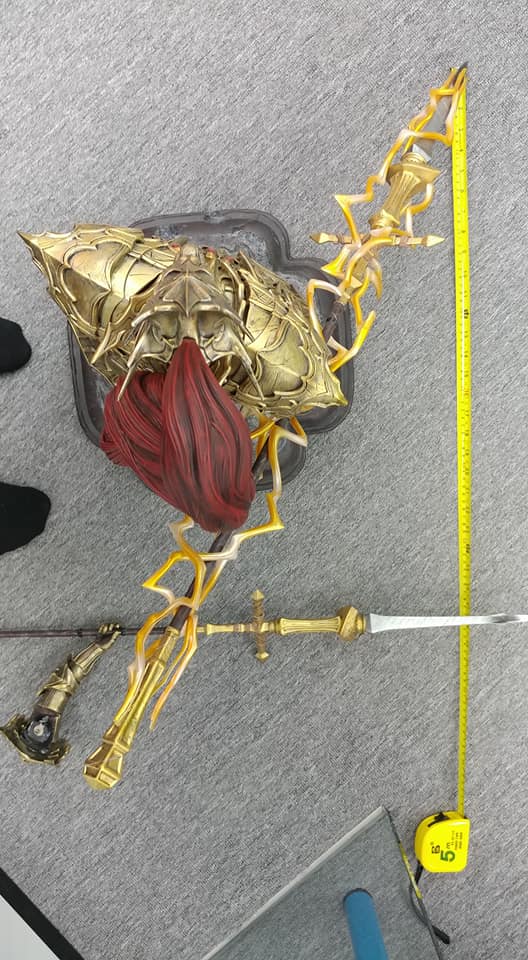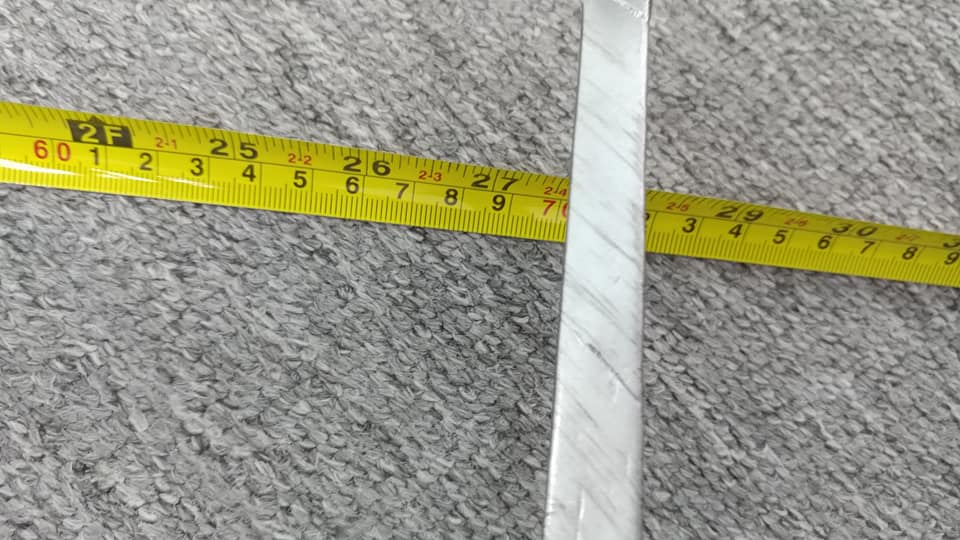 If you haven't seen it, do check out First 4 Figures' two Dragon Slayer Ornstein statue giveaways HERE.
Chocks has yet to pick two winners for the Dragon Slayer Ornstein poll reward points giveaway.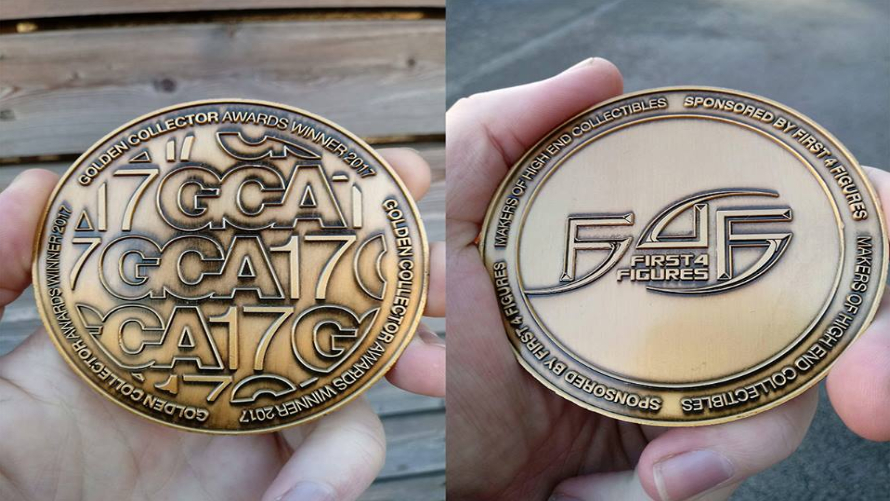 IMPORTANT NOTICE: The 30% cancellation rate trend has finally been broken with Fighter Kirby; only 8% have canceled! This, therefore, means that they did not produce enough statues to meet all orders. They will, however, produce more to meet all orders and the people affected by this delay will be contacted accordingly. Reward points will be given out as compensation for the delay.
PRODUCTION VIDEOS:
(NOTE: You need to be a member of the First 4 Figures Official Collectors Club to view these videos.)
ON FIRST 4 FIGURES' TEMPTATION THURSDAYS (TT) POLL
Last week's Creatures and Tamers from the Digimon GAME series TT Poll #84 Results: 248 YES votes / 246 NO votes. (BLOG)
This week's Kaim Argonar from the Lost Odyssey series TT Poll #85 Results: 56 YES votes / 221 NO votes. (BLOG)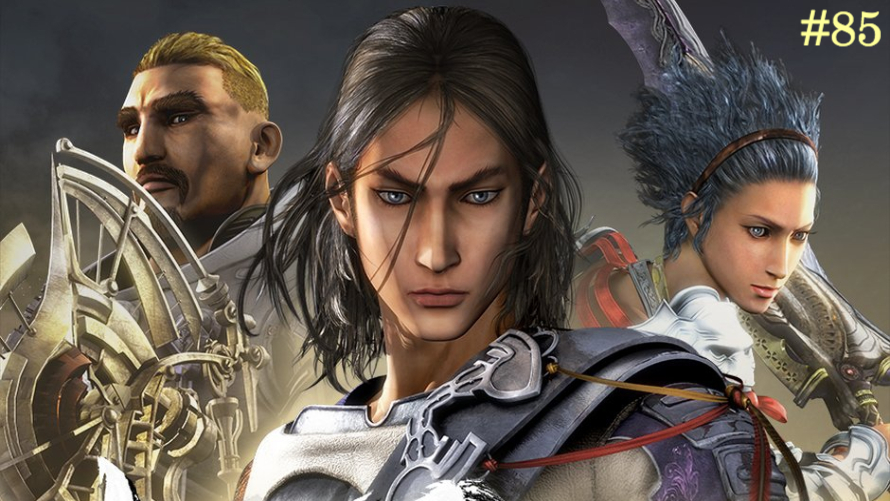 Five winners for #F4FORNY 500 points (VICTOR CARRILLO, NICK PERGAKIS, VICTOR NAVARRO VILLGREN, JAN BOSSELOO, and JAMES BENNINGTON)
Next week's TT poll will be KENSHIN HIMURA (#F4FSHIN). They're interested to see how this one performs given that this character is a classic and that there are more anime fans now in the Club compared to before.
Alex is keeping an eye on the Aika and Reala TT polls. Keep on voting guys!
VARIOUS CHARACTER UPDATES
SILVER UPDATE: Some very minor tweaks to be made on some of the pieces, but overall, Alex has finally given the go signal to now move on to the packing stage; shipped likely before Chinese New Year.
COWBOY BEBOP UPDATE: If everything goes smoothly, both Spike and Jet Black will debut next month in Sunrise's booth during C3 in Hong Kong.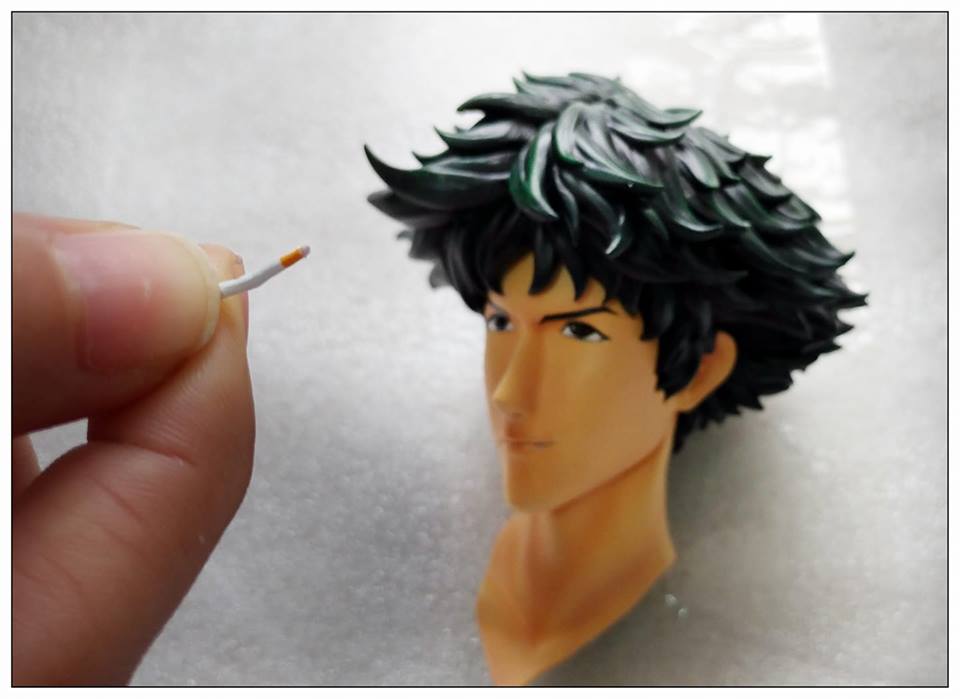 SONIC 25TH UPDATE: Some things need to be tweaked but looks good overall; shipped most likely after Chinese New Year
AMATERASU LIFE-SIZED BUST UPDATE: Production will begin once Silver is out the door. If Amaterasu Life-Sized Bust was full resin (i.e. did not contain holes), it could have easily weighed 100 kg.
TRUE FORM MIDNA UPDATE: Alex has finally given the approval to have a sample assembled so that they may take photos for submission to Nintendo.
AKU AKU UPDATE: Production will begin once Majora's Mask and Spyro are out the door.
BERSERKER ARMOR UPDATE: Alex was just cynically laughing when mentioning the pose of the statue.
SPYRO UPDATE: They had to have the purplish pink color custom-made just so the gem on the statue would be more accurate when compared to the in-game gem.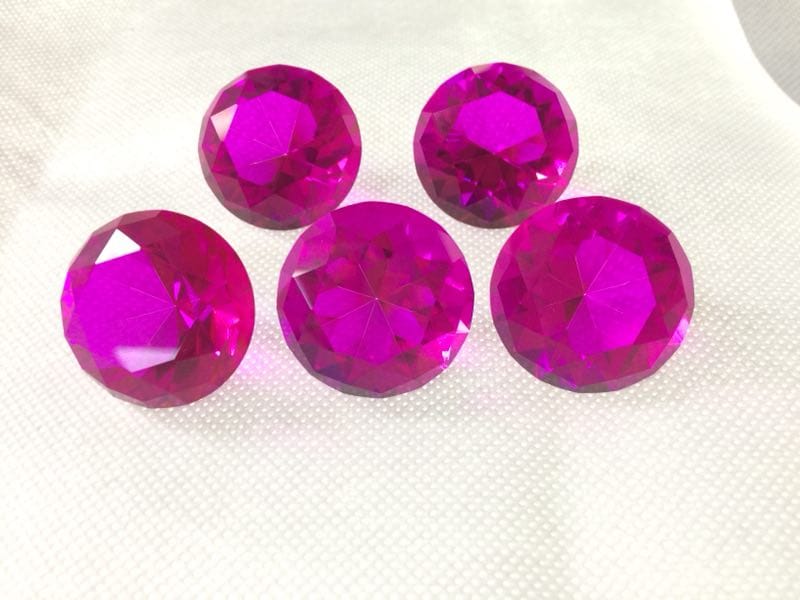 GUTS UPDATE: The LED lights on the base will have two modes – an always turned on mode and an animated mode. Furthermore, Guts will most likely be shipped in two boxes. Lastly, they will not die-cast Guts' blade because it will be too heavy.
TAKI UPDATE: Production has now started.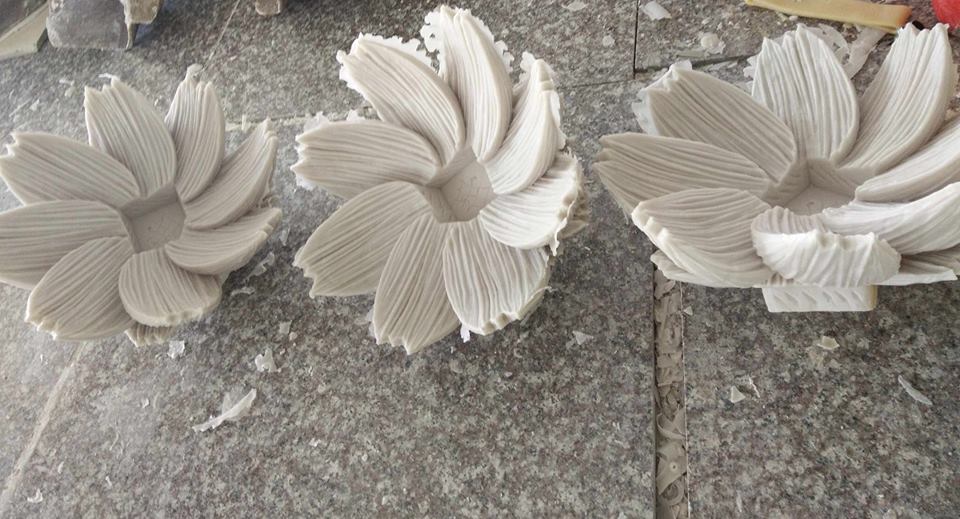 SOLID SNAKE PRE-ORDER UPDATE: Possibly next week but nothing to confirm just yet
DRAGON SLAYER ORNSTEIN UPDATE: His Lightning Spear cannot be made brighter or more jagged due to the nature of the EL light source, but the color could be tweaked to be more accurate to what is seen in-game.
KAMINA UPDATE: Received feedback from the licensors and will be improved accordingly
DARK SOULS UPDATE: Alex has submitted something from the Dark Souls III title, which may or may not have been approved.
MIMIC PRE-ORDER UPDATE: Will be in 4-6 months
SHOVEL KNIGHT UPDATE: Alex needs your help. It wasn't directly mentioned, but it seems like they may have the go signal to make this. What should they do about the Player 2 Green variant of Shovel Knight? Let them know in the comments section below.
ZERO UPDATE: Those that purchased and authenticated their Mega Man X statue will get to keep the same number for their Zero statue.
BOWSER UPDATE: Production will begin right after Chinese New Year.
ALUCARD UPDATE: Improvements have been made since his first appearance in NYCC; price will be closer to Dragon Slayer Ornstein ($599.99) than to Bowser ($699.99)
ALPHONSE UPDATE: Not going to be cheap because of his size; looking tight right now so Alex could maybe ask permission from the licensor if he could show the Club some sneaks
YAKUZA UPDATE: Now that the TT poll has reached its required number of YES votes, expect pre-orders maybe sometime between Q2 or Q3 2018.
DANTE UPDATE: Just finished working on the eyes; hopefully something to preview later on
SHEIKAH SLATE UPDATE: It will be the first piece along the new Legend of Zelda Life-Sized Prop line once it opens for pre-orders.
SONIC BOOM8 SERIES SHIPPING UPDATE: Should ship out by the end of this month; Chockles will have to confirm this
MAJORA'S MASK SHIPPING UPDATE: Majority of it will most likely be shipped out before Chinese New Year. Alex will have a better idea next week when he visits the factory.
DRACULA PRE-ORDER UPDATE: Very high chance that it will take place this year
BAYONETTA UPDATE: Alex has no idea when this will go up for pre-order, but when it does, it will be absolutely glorious.
SOULCALIBUR UPDATE: Most likely just one pre-order for this year
YOSHIMITSU UPDATE: No updates for quite some time but still pushing through
WARP STAR KIRBY UPDATE: Now being duplicated for painting; could possibly look into Combo Pack opportunities
MARIO ON YOSHI UPDATE: Received some feedback to make some changes but it's looking tight overall
OTHER TOPICS
Seems like Alex is trying his best to stick to his personal New Year's resolution of losing weight. Goodbye, carbs.
Initially, Alex had a bad gut feeling about the sales of their Cowboy Bebop line. As time passed, Alex is happy to see the Club slowly diversifying with the addition of new members that are anime fans interested in the F4F anime lines.
There is always a fine line between the balance of price and aesthetics. Alex is excited about the future of F4F's anime lines because the community is slowly starting to understand this better, which allows for him to be more creative and more detailed with the anime statue designs.
How does Chockles burn off all his body fat? Alex doesn't want to know.
Currently, if reward points are spent on purchases under a Flexipayment plan, these only apply to the final balance. They are going to improve on this system in the future.
As far as Alex knows, the statues that survive the drop tests are used again. He doesn't see why not.
Alex and Chockles "live, eat, drink, and breath F4F" just so they could do what they do on a daily basis. Alex would like to give a shoutout to Kanako for holding down the family life and constantly reminding their kids who their daddy is; Chockles would like to give a shoutout to himself.
If they had the Persona 5 license, they would potentially make these in 1/6th scale and have both the Day and Night designs made but as a Combo Pack.
Still no further updates on the F4F card holders
Alex thinks that it would be interesting to make a video on the different members of the F4F team and their corresponding roles in the company.
The only thing Alex cares about if they made a Smough statue is if it sells. If they were to make one in-scale to Dragon Slayer Ornstein, it would easily reach the $2,000+ mark. Are you guys up for this? Rally the fans.
Alex will create a poll after the live stream asking the Club if they'd be interested in an F4F art book.
If Alex could make any Nintendo piece he wanted without any restrictions, he'd probably make a Life-Sized Samus.
According to Chockles, F4F will be considered large potatoes when they're able to get any license they want with a point of a finger.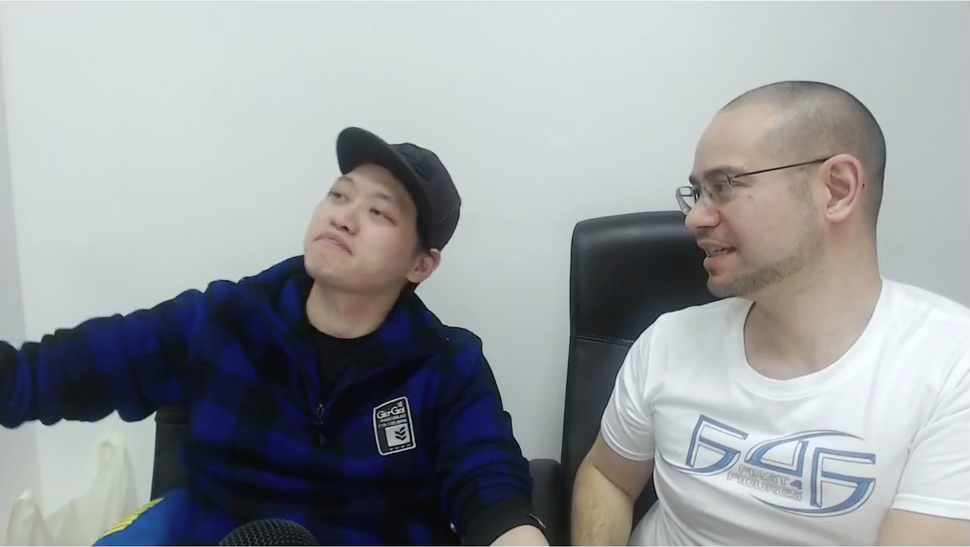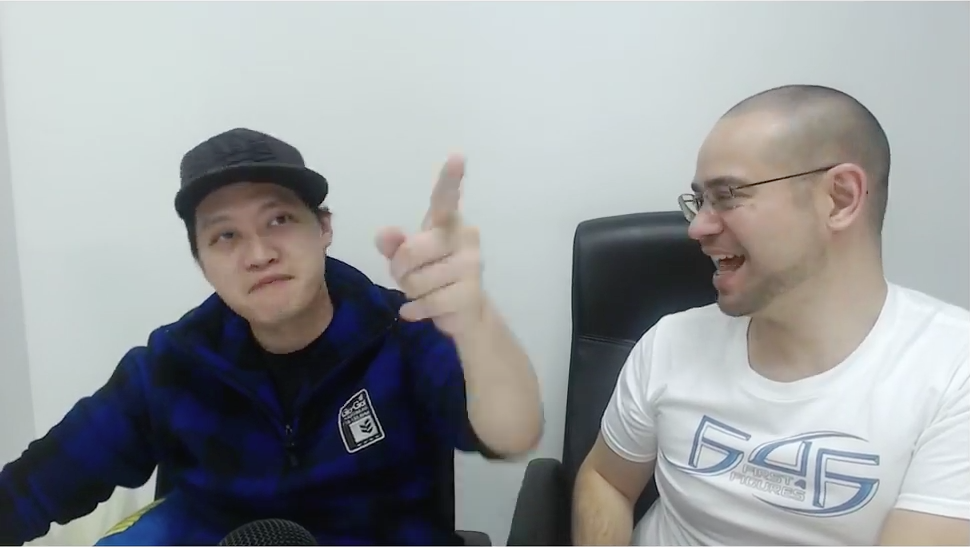 Captain Falcon has already been made, but it's in the Vault. If you want it out of the Vault, rally the fans. They have a meeting with Nintendo in May; provide Alex the sales data he needs before then.
Assuming Guts sells incredibly well, you can expect releases from the line every 5-6 months.
A statue of Link playing the Ocarina is in the Vault.
There isn't a consensus as to which Fire Emblem character should be made. Rally the fans for a specific one.
Alex is a fan of Metal Gear Solid, so rally the fans for anything you'd like to see from the line.
The new reward points monitoring system will be operational before Majora's Mask ships out.
Allowing for people to change/hold their payment dates is part of the plan for the website upgrades.
They are looking to do the Life-Sized Uka Uka Mask now that the required number of YES votes has been exceeded. (

POLL

)
Alex thinks that it's a great idea to have a different colored Kirby as part of a Combo Pack.
Chockles is willing to give up drinking Red Bull in exchange for being the official spokesperson of Red Bull. He'll just add a different liquid inside a Red Bull can and drink that instead.
When choosing which hand the Buster went on for Mega Man X, Alex referred to the Marvel vs. Capcom game as his inspiration.
Alex is happy with the outcome of #F4Fundays and what it's done for the Club throughout the weeks since its launch.
If Chockles had a wife, sorry guys, the wife comes first over the Club. RTW – Rally the women!
If Pit from Kid Icarus were to be made, Alex would (and did) make a Dark Pit color variant to increase sales, but these are both already in the Vault. To consider the Kid Icarus franchise, Alex will need to see a lot of YES votes because it is along that Nintendo line competing with the other heavy-hitting licenses along this line.
Alex will be keeping a close eye on the sales of Warp Star Kirby and Zero to see if these actually reflect more or less the same number of YES votes on their respective TT polls.
There is no "Making of" video for Varia Suit because this video series started with Artorias, and the very first Varia Suit launch was before Artorias.
It was actually Kanako (Alex's wife) that secured the Full Metal Alchemist license for F4F.
If the Full Metal Alchemist line does really well, they will look to do all the characters from the show.
From day one of production to Alex's final approval, this entire process takes about 3 months.
WHO DAT WHO DAT: The answer was MICHAEL MYERS! Unfortunately, both ALEX PITULA and JON SKABLA weren't able to secure any F4F reward points.
---
To view everyone's questions from the Q&A portion of this episode, please click HERE.
If you want to have your questions answered by our very own Chocks and Alex, simply search "Chocks and A" in the F4F Official Collectors Club Facebook group and leave your questions in the comments section of the most recent thread prior the upcoming live stream. This thread is posted every Thursday of the week.
If you wish to watch the entire video:
---
Last Update
2018-02-04 20:41:20