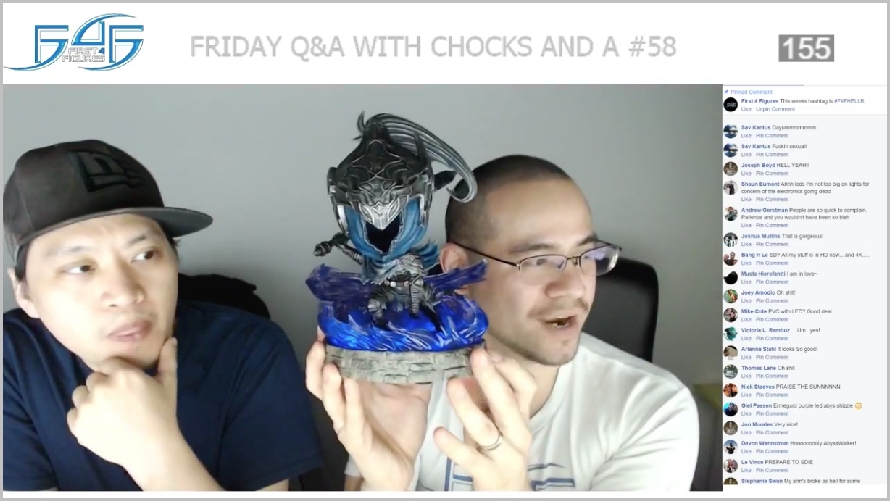 This is a breakdown of the important (and not so important) topics of last Friday's (February 16, 2018) Friday Q&A with Chocks and A #58.
---
REMINDERS
Pre-orders for the Life Ring from the F4F x TORCH TORCH Partnership will end right after this stream but will still be open for waitlist.
Solid Snake pre-orders will re-open for Last Chance Weekend from 23-26 February 2018.
First 4 Figures' office is closed for Chinese New Year from 16-19 February 2018 HKT. Customer Service will reply back on 20 February 2018 HKT.
WEEK IN REVIEW
Not much going on this week because of Chinese New Year. Although, they have been busy preparing for the Artorias the Abysswalker SD launch, which will go live right after this live stream.
Kindly check out the Shipping Calendar for the most up-to-date shipping news.
Alex's behind-the-scenes production video for Silver the Hedgehog from their Sonic the Hedgehog Modern line is now available for viewing. (LINK)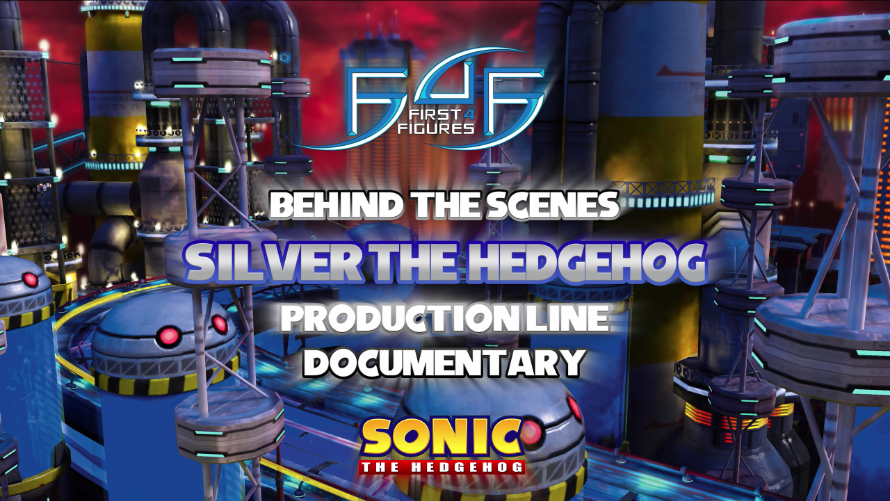 If you haven't already, be sure to join Chockles' mini Valentine's Day reward points giveaway. You can check out his Official Collectors Club post on how to participate.
Congratulations to the winner of the Dragon Slayer Ornstein Facebook Profile Giveaway – GARY PROVENCHER!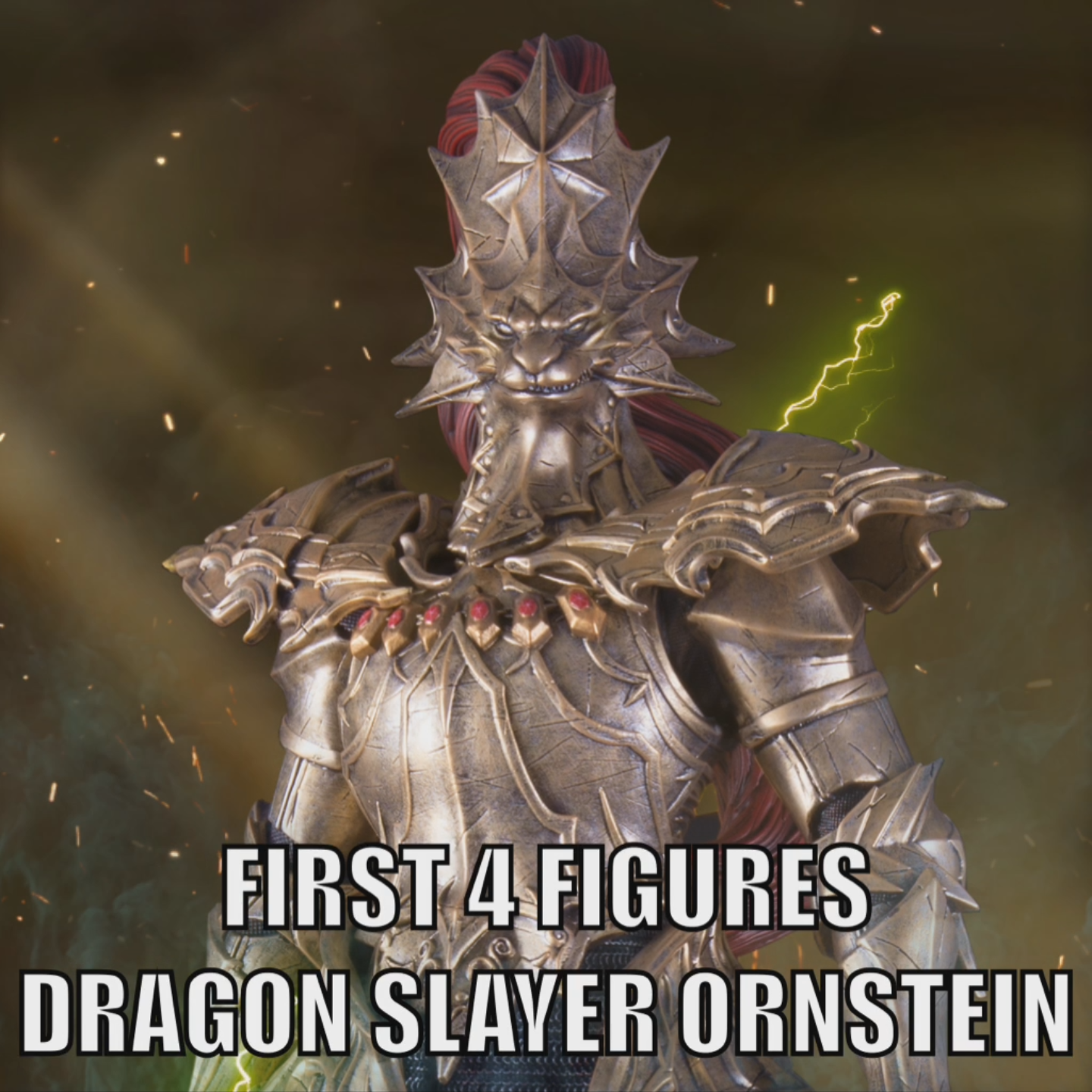 First 4 Figures won the Best Statue category during Captain Toy's 2017 Poppies: the People's Picks Awards! (BLOG)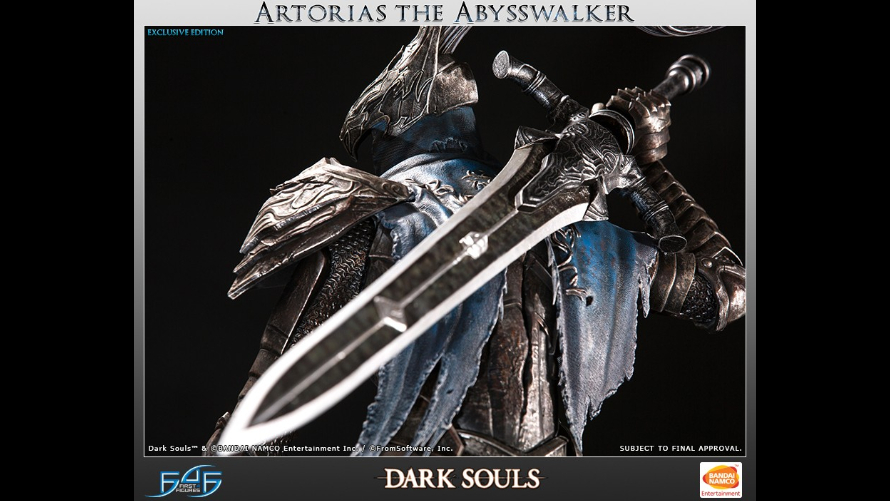 What do you guys think about Alex's new Official Collectors Club Weekly Stats? Do you prefer it over the previous format? Should they get rid of weekly stats as a whole? Let him know in the comments section below.
FIRST 4 FIGURES' TEMPTATION THURSDAYS (TT) POLL
Last week's Jade from the Beyond Good & Evil series TT Poll #88 Results: 103 YES votes / 266 NO votes. Alex doesn't understand why this TT poll did so poorly when this title ranked high on Alex's unofficial poll during their meeting with Ubisoft.
This week's general range of aircrafts from the Ace Combat series TT Poll #89 Results: 30 YES votes / 283 NO votes.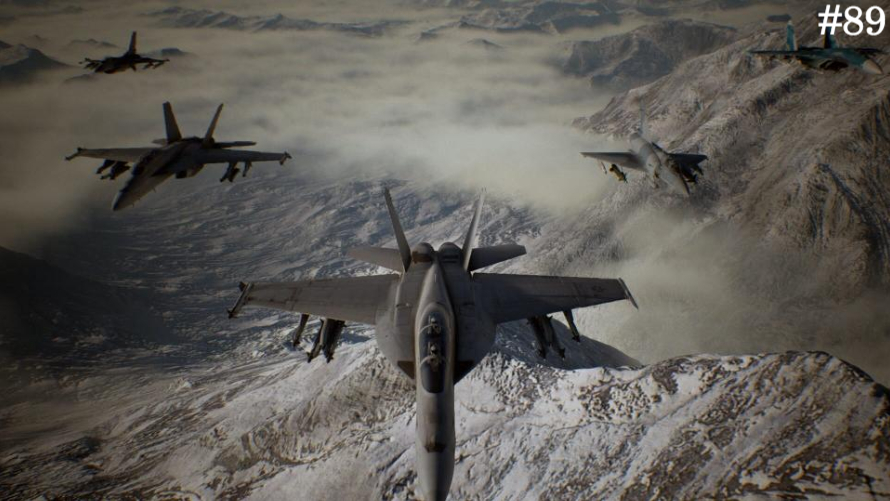 Three winners for #F4FNEOOOW are DARCY WEBB (500 reward points), NICK PERGAKIS (250 reward points), and NICK TEVES (250 reward points).
Next TT polls will be (in this order): HELLBLADE: SENUA'S SACRIFICE (Alex's Choice) ➔ TOMBA (Chocks' choice) ➔ NIER: AUTOMATA (people's choice)
This week's hashtag is #F4FHELLB.
Splatoon 2 and Fox McCloud are already on their list of possible TT polls.
Steins;Gate is now added to the list of possible TT polls.
When it comes to TT polls, Alex doesn't care about the number of NO votes. If there are a million NO votes and a thousand YES votes, he's still going after that license.
F4F has amazing ideas for the Pikmin franchise if ever they did secure this, but the TT poll still needs more support.
VARIOUS CHARACTER & PRODUCT LINE UPDATES
MUGEN (EXCLUSIVE) EDITION SIZE: Estimated at around 300 pieces, to be confirmed next week
SONIC BOOM8 SERIES UPDATE: The white packaging is exclusive to the F4F x GNF Partnership; Series 2 is looking very good and more information to come after Chinese New Year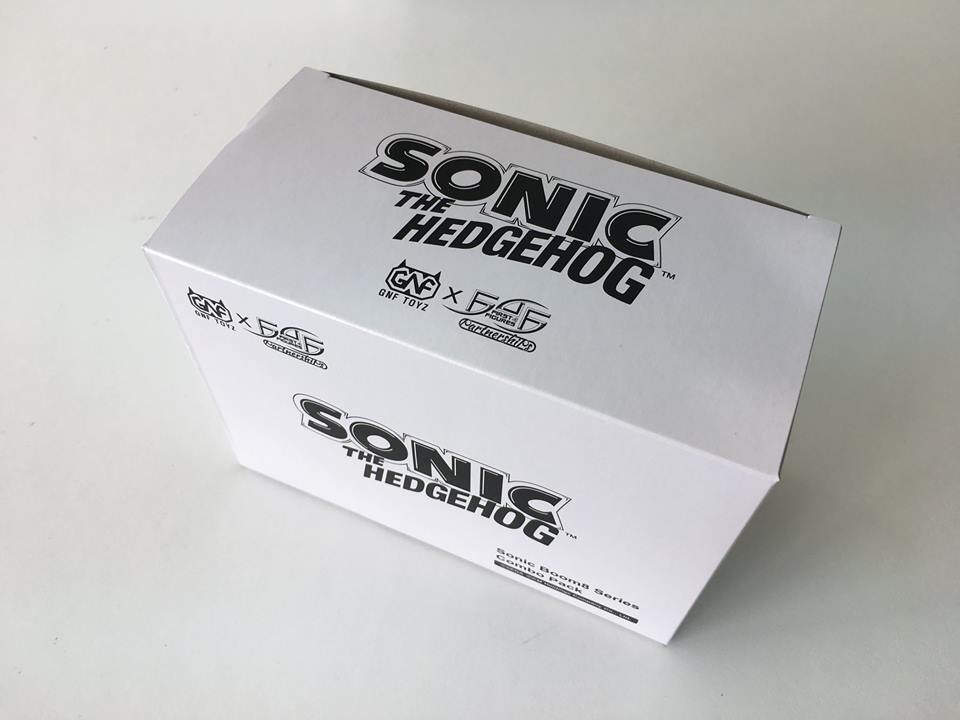 RARE UPDATE: F4F will go all out on Rare stuff Q2 2018.
ALUCARD UPDATE: His hair now doesn't cover his left eye; hair really complicated to work on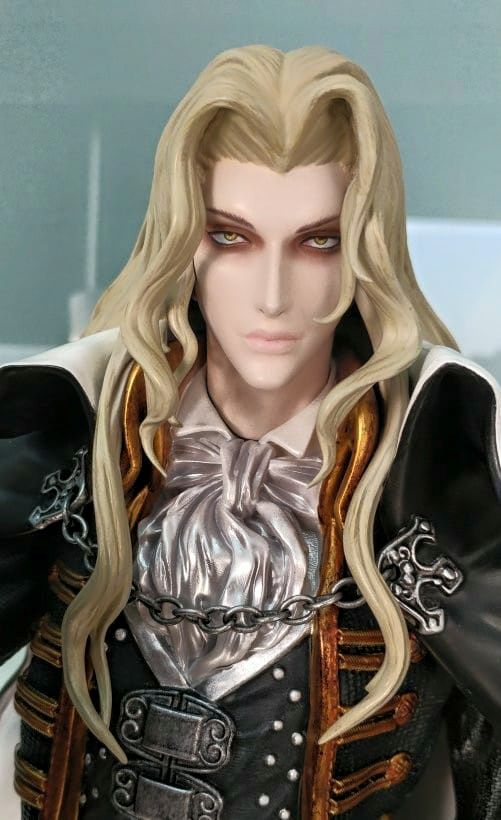 SILVER THE HEDGEHOG UPDATE: F4F wants to double box all their products moving forward, starting with Silver the Hedgehog. Here's a look at how Silver will be packaged: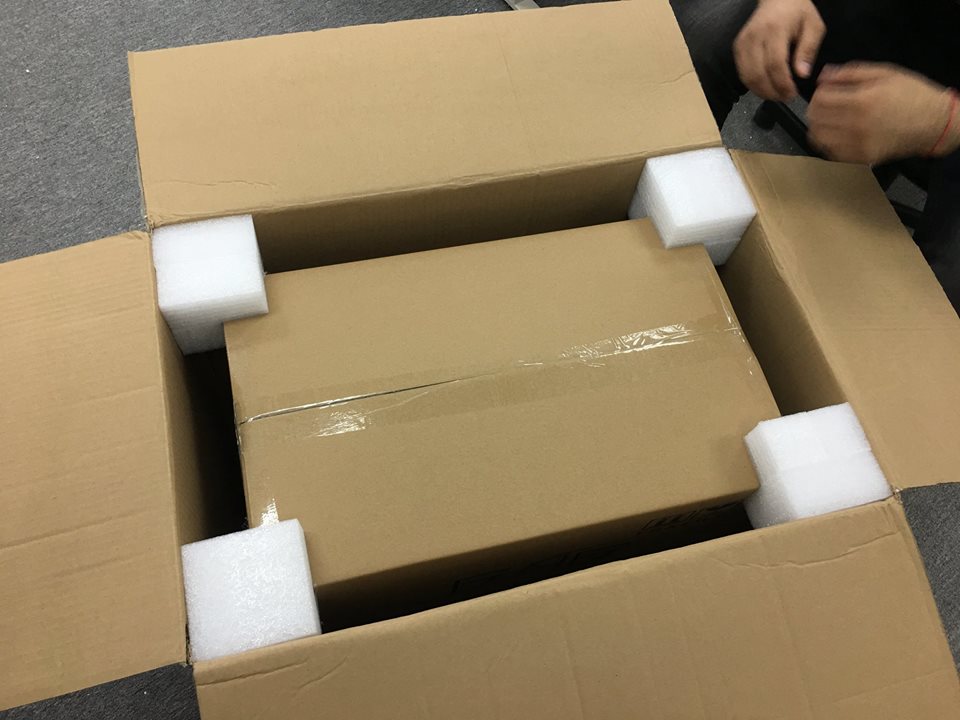 SOLAIRE OF ASTORA UPDATE: Already deep in the casting stage; initial painting has already started
ALUCARD UPDATE: If everything goes smoothly, Alucard will be the next F4F launch!
AKU AKU UPDATE: Possibly shipped out by end of Q3 2018
GUTS UPDATE: Release date is delayed as well since pre-orders are delayed. If you're worried about Guts' mount point, you will see the internal skeleton of Guts during Alex's behind-the-scenes production video to have a better understanding as to how sturdy it will be.
SUPER DEFORMED (SD) LINE UPDATE: Legend of Zelda is

NOT

the second SD line.
LEGEND OF ZELDA UPDATE: Either True Form Midna or Sheikah Slate will be the next Legend of Zelda pre-order. It will all depend on which one is approved first. Still hoping to do both this year though.
SPYRO UPDATE: If there were to be a remastered version of the Spyro Trilogy, F4F will have a Combo Pack for Ripto and Hunter – OG version and Remastered version – to help increase sales.
KAMINA UPDATE: Still in the office but looking tighter every day
COWBOY BEBOP UPDATE: F4F will use official artwork for the images on crew's base; licensors are very particular
AIKA UPDATE: Regardless of whether or not Aika hits her YES votes goal, Alex still has to think of a Combo Pack for her before moving any further.
GENOS UPDATE: 3-D renders are already finished; if pre-orders are to be this year, it will be very late this year.
METAL GEAR SOLID UPDATE: One more pre-order from this line this year
They will create a poll asking what they should name their "normal" PVC line (i.e. Crash Bandicoot, Breath of the Wild Link, etc.)
BERSERK UPDATE: Next in the line will be Skull Knight
For Majora's Mask USA shipment, people will receive their packages on a first-come-first-serve basis.
Not possible for Regular version and Praise the Sun Edition of Solaire of Astora SD to share the same box because the latter has its own Exclusive packaging
MARIO ON YOSHI UPDATE: No pre-order date yet
It's too soon to say what the future will be like for their Mario line.
SAMURAI CHAMPLOO UPDATE: Alex needs more encouragement on pursuing Jin and Fuu
ALPHONSE UPDATE: Paint job improvements aren't finished yet; nothing to preview just yet since licensors are quite strict
DANTE UPDATE: Still in development
FIGHTER KIRBY UPDATE: The second batch of Fighter Kirby statues won't have a Golden Ticket Day One Edition Signature Card.
BOWSER UPDATE: More information on production start date after Chinese New Year
ARTORIAS THE ABYSSWALKER SD LAUNCH
The Exclusive version will come with premium packaging and an LED base with two modes!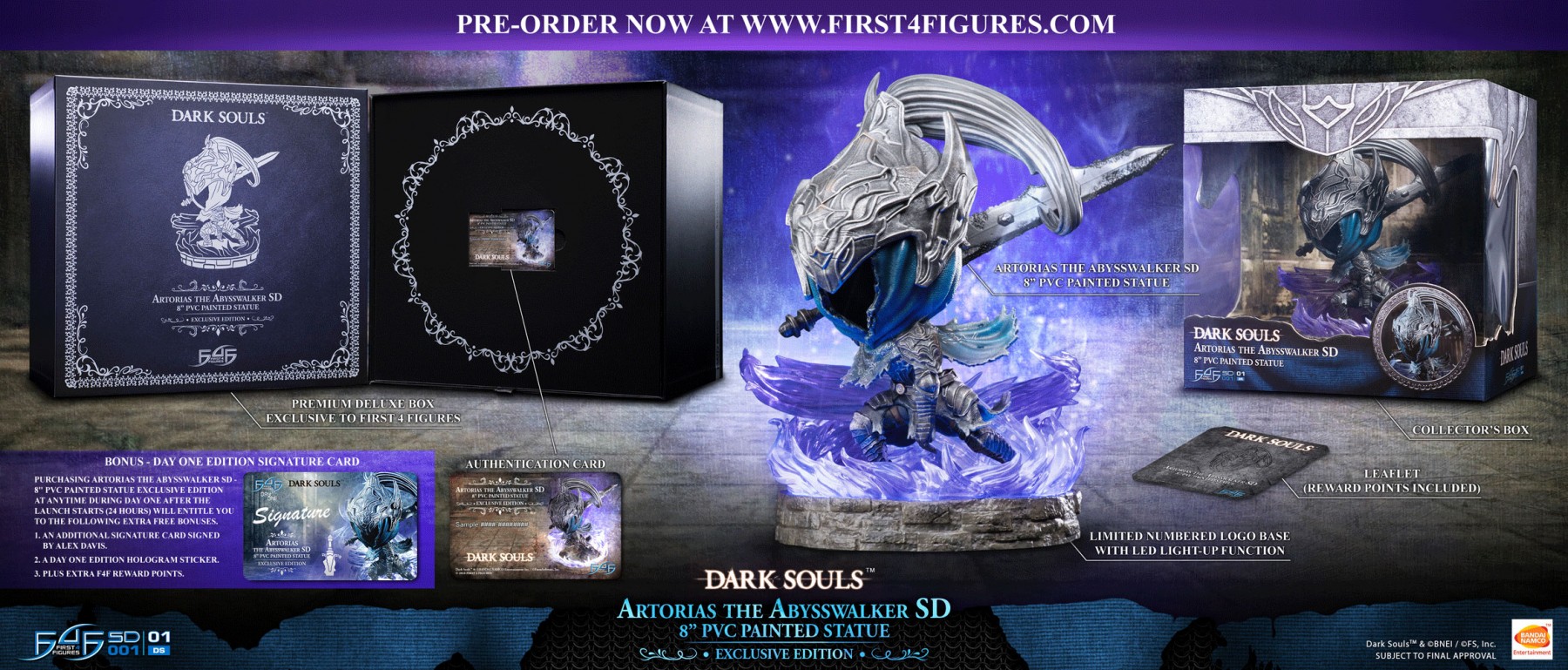 The Exclusive version costs USD 99.99 + shipping; the price of the Standard version is still to be confirmed with the retailers worldwide.
There are three different ways to receive additional F4F reward points from this purchase: 1.) Reward points per dollar spent (dependent on loyalty level); 2.) Day One Edition additional points; and, 3.) 500 reward points from the leaflet included inside the package.
Artorias the Abysswalker SD is one of F4F's quickest turnarounds ever. They're trying to target the release date to be around the same time as the Dark Souls: Remastered launch.
The Exclusive versions of all SD lines are numbered; the Regular versions aren't.
Ultimately, the SD line is F4F's way of showcasing their expertise in detailing and painting while being able to add their own twist to the original character. They enter a PVC environment in the factory with a resin mindset for execution. This allows the company to stand out from the rest.
This SD line is, hopefully, a defining moment for First 4 Figures.
F4F is double downing on their Dark Souls line because you – the community – want more of it. May it be resin or PVC, as long as you want it, F4F will make it.
Alex has been contemplating on the possible scales of their SD line.
For more information on Artorias the Abysswalker SD and how to place your pre-order, kindly click HERE.
For more information on how to participate in First 4 Figures' giveaway contest for a chance to win your very own Artorias the Abysswalker SD (Exclusive) statue, kindly click HERE.
OTHER TOPICS
Chocks isn't drinking Red Bull this time! 7-Eleven apparently closed early for Chinese New Year.
Remind Alex next week for the Solid Snake Stealth Camouflage Edition Size
First 4 Figures couldn't get the Onimusha license rights to do the face. An SD Oniumsha, however, is doable because it isn't going to be the actor's face.
They've finally touched base with the My Hero Academia licensors! An e-mail has been sent but it was apparently to a group in charge of the manga version. They've redirected Alex elsewhere and they feel they've found the right person. Still no guarantees, however, and this is still a very long process.
Darksiders still goes up and down in Alex's mind; 500 YES votes was impressive before but not as much now
They could consider opening pre-orders for certain statues during the Conventions they'll attend (i.e. Gamescom).
If they didn't have to deal with licensors, it could take just about 2-3 months from an idea to pre-order period.
Considering all the manpower needed to create prototypes, it easily costs First 4 Figures five digits to make one.
F4F tried to go after Gundam way back when but was not successful.
Demon Souls is a different licensor from the Dark Souls licensor.
Nothing to announce on a PVC version of Legend of Zelda: Breath of the Wild Zelda
How do you make a silicon mold? Here's how: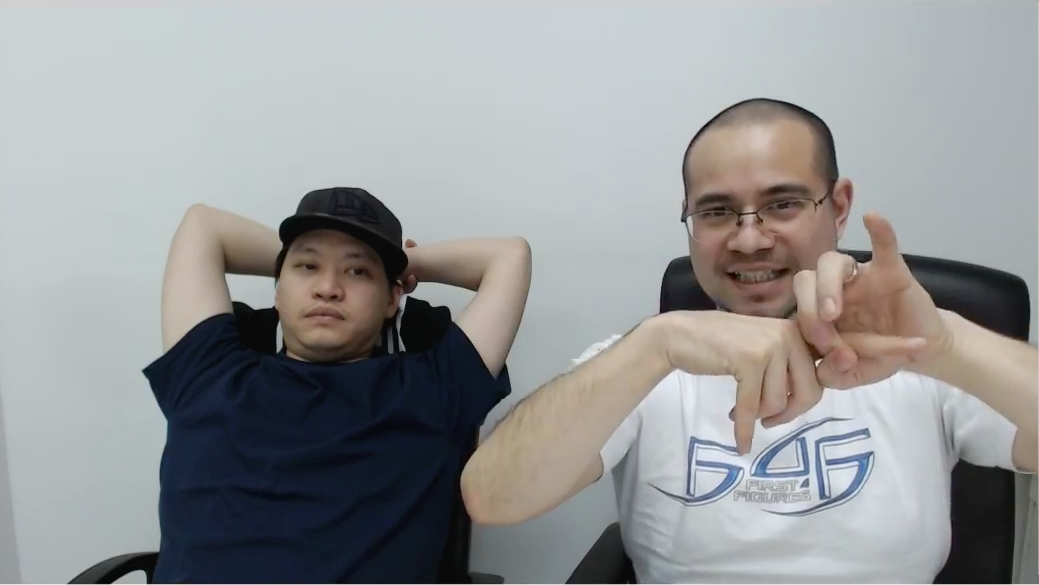 Like the majority of real estate in Hong Kong, Alex's house is small as well, so all his statues are in a warehouse in China.
Alex's personal taste will never get in the way of what the Official Collectors Club wants.
Another hobby that Alex is into apart from statue collecting is video gaming.
Alex prefers Red Bull Chocks over Coca-Cola Chocks. His side comments have just been missing the target during the stream.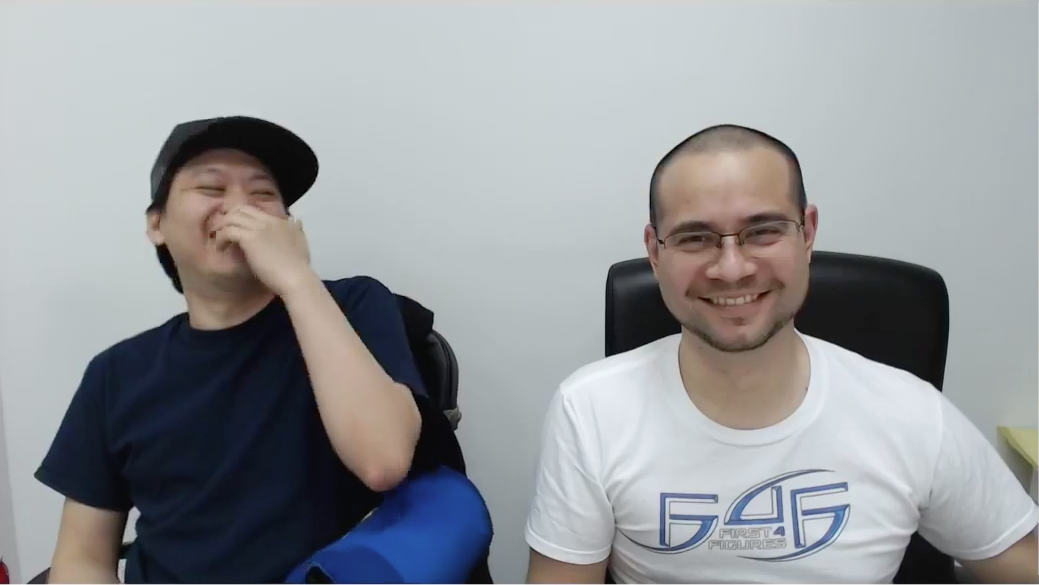 And, on that note, Chocks came up with a brilliant idea to add a world clock to their website. That way, everyone's time information is in sync.
Alex still wants to continue launching products every two weeks in order to maximize the use of each license that F4F has acquired.
F4F does not and cannot dictate what products their partners produce.
Alex still keeps up with the goings-on in the Club despite his busy schedule but nowhere near the level of Chocks. He was initially brought in for the purpose of overseeing what goes on in and out of the Club.
Artorias the Abysswalker SD and Majora's Mask (Exclusive) will not be in the same shipping containers.
Given the current character lineup, if you want anything from the Nintendo licensors, your rallies will have to be off the charts for them to be considered.
Often times, F4F is free to choose the background music they use for their "Making of" documentaries.
Alex loves To the Moon but doesn't see a future for it.
Alex and Chocks don't have much time to do leisurely activities because they're always so busy working.
Prior F4F, Alex did nothing; Chocks worked for video game companies.
It is random as to who receives the Golden Ticket Day One Editions Signature Cards.
Donkey Kong will be discussed with Nintendo during their meeting in May.
Gruntilda did not receive much love from the community.
Alex and Kanako first met in the United Kingdom through common friends. They went through long-distance phases at different stages of their relationship because of what they currently had going on with their lives back then.
Alex gave Kanako some chocolates and blue flowers for Valentine's Day; he's still waiting on what Kanako will give him.
If F4F is at that point where they might actually be able to secure the My Hero Academia license, only then will they run an official character poll.
Pinned posts on their Facebook page are for advertising the latest pre-orders; it will not be changed to anything else.
Alex thinks that the canceled orders are enough to supply in-stock purchases.
They have way less secret licenses now compared to before because these decisions are now governed by what the Club wants.
They submit both the Regular and Exclusive prototypes to the licensor at the same time.
Alex's favorite anime(s) are all the licenses that they have, including unannounced ones.
Chocks never runs out of Red Bull when working off-cam.
WHO DAT WHO DAT: The answer was EDWARD SCISSORHANDS! The winners are DEVON WENNSTROM (1,000 reward points), LARRISA WALKER (lost), and MICHAEL BERGER (lost).
---
To view everyone's questions from the Q&A portion of this episode, please click HERE.
If you want to have your questions answered by our very own Chocks and Alex, simply search "Chocks and A" in the F4F Official Collectors Club Facebook group and leave your questions in the comments section of the most recent thread prior the upcoming live stream. This thread is posted every Thursday of the week.
If you wish to watch the entire video:
---
Last Update
2018-02-25 17:23:13