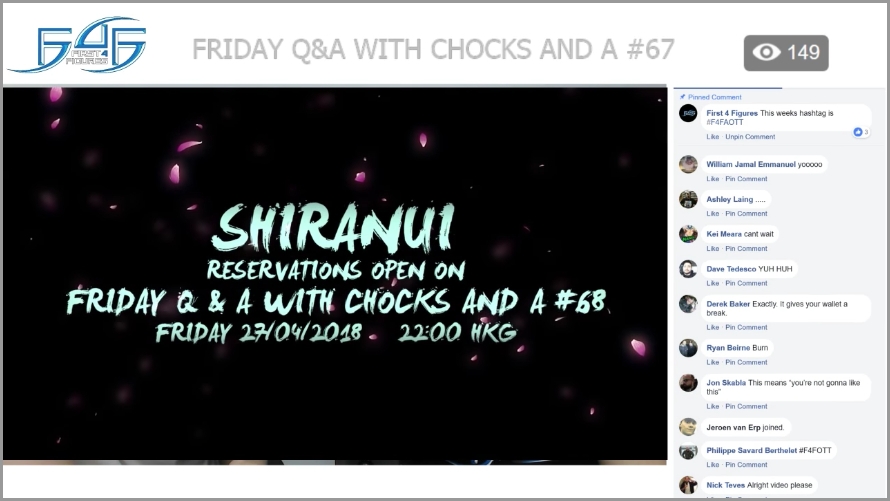 This is a breakdown of the important (and not so important) topics of last Friday's (April 20, 2018) Friday Q&A with Chocks and A #67.
---
REMINDERS
Because 1,000 pieces weren't sold during the initial 2-week pre-order period, Guts: The Black Swordsman pre-orders will remain open until before production starts. As of by the end of this stream, there are just under 570 pre-orders.
Crash Bandicoot™ (Resin) pre-orders will re-open for Last Chance Weekend from 20-23 April 2018.
CONFIRMED – SHIRANUI WILL GO LIVE FOR PRE-ORDER NEXT WEEK, 27 APRIL 2018!
WEEK IN REVIEW
Alex had a conversation with the DISNEY licensors. They said that if F4F wanted the license to KINGDOM HEARTS, it would need to be part of a package that included other licenses that do not necessarily have anything to do with video games or anime. Alex is also concerned about the potential number of licenses in that package because they already have a lot on their plate as it is and they might end up working on too many things for them to be able to handle. In any case, Alex created an open poll asking the

Club

what other Disney-related licenses would they like to see receive the F4F treatment if ever they do pursue this project. (NOTE: F4F does NOT need a Square Enix license to work on Kingdom Hearts, just the Disney license.)
It has come to their attention that there have been some F4F PVC counterfeits laying around. Alex has since then had a serious conversation with their factory with regards to how they break and dispose of their PVC rejects and how they store the molds for when they aren't in production. They now also have a permanent QC employee overseeing PVC productions at all times.
The new Customer Relationship Management (CRM) system is now live under the CONTACT US link. Those with existing cases prior this new system need not open a new case via the new system. Please let them know in the comments section below if you find any technical issues with the new system.
Customer Service is having a difficult time following up on people with regards to providing proof that they've destroyed their old statue/statue parts after receiving the replacement. If this continues, they will have to revert to their old system, which was to provide proof of destruction first before being sent a replacement.
In the near future, F4F's website will be limiting you to one item per order due to backend complications. If you wish to order more than one item, you will have to place multiple orders. Until such time that the system has been improved, we sincerely do apologize for this inconvenience.
SEGA fans are rejoicing after hearing the announcements made during

SEGA Fes 2018

.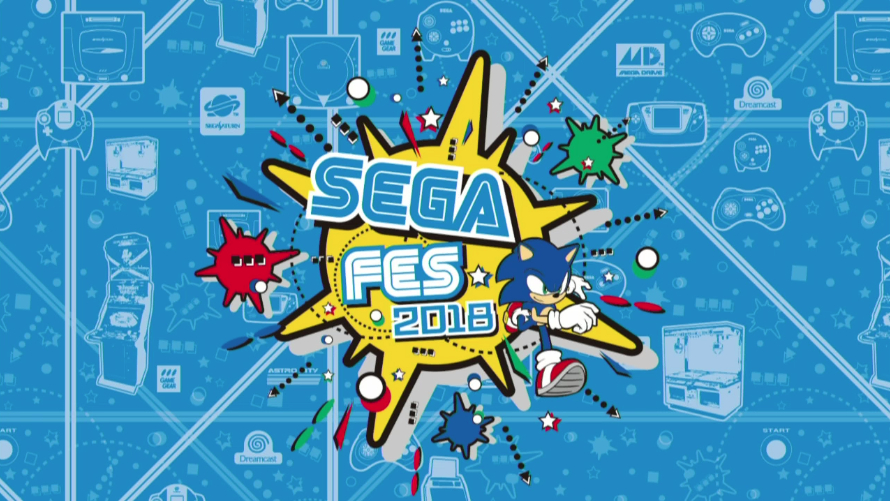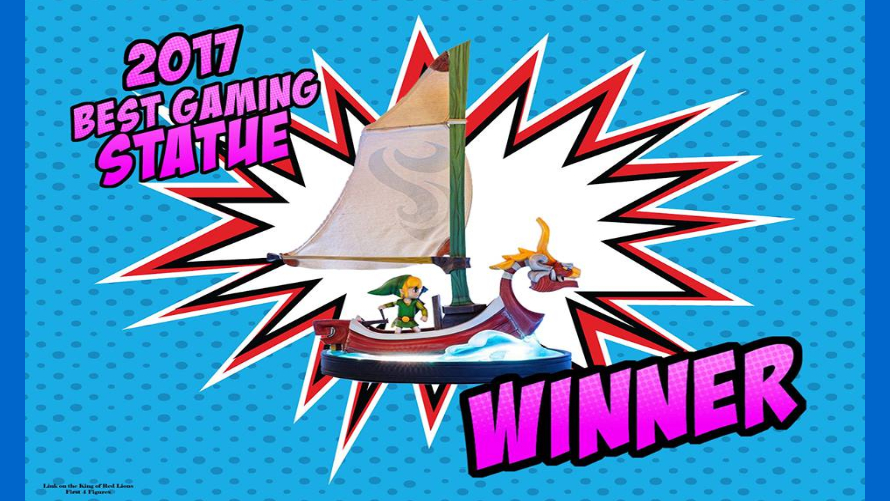 Shoutout to Crunchyroll for

featuring

First 4 Figures' Guts: The Black Swordsman statue on their website.
PRODUCTION VIDEO EXCLUSIVES
(NOTE: You need to be a member of the Official Collectors Club to view these videos.)
FIRST 4 FIGURES' TEMPTATION THURSDAYS (TT) POLL
Last week's Rintarō Okabe from the Steins;Gate series TT Poll #97 Results: 125 YES votes / 94 NO votes
This week's Flynn from the Shin Megami Tensei IV series TT Poll #98 Results: 23 YES votes / 112 NO votes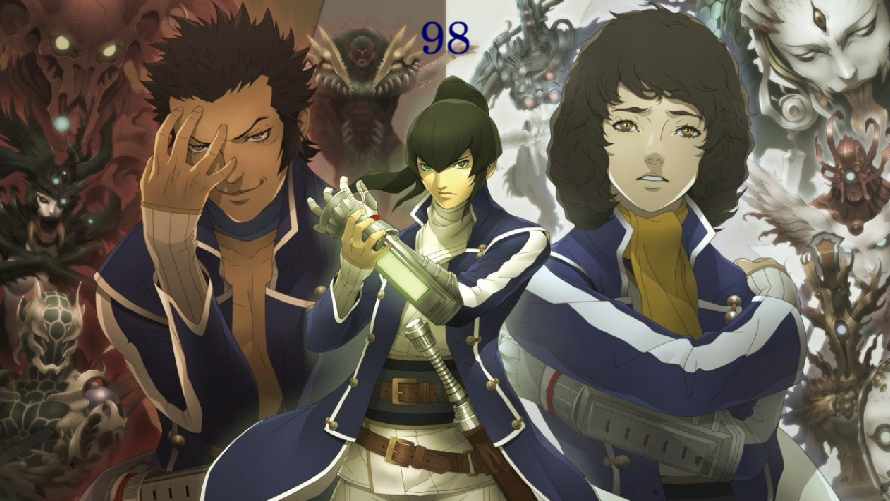 Next week's TT poll will be ATTACK ON TITAN.
The three winners of last week's #F4FSMT are LUCINDA CHARLES, JUSTIN SLICE and OLIVER HUTTON.
This week's hashtag is #F4FAOTT for a chance to win 500 reward points.
TT polls now have to reach at least 750 Yes votes because they need to start prioritizing which licenses to go for. This is another reason why people shouldn't stop rallying for the licenses they want even if it's already reached its target goal.
Star Fox, Captain Falcon, and Xenoblade Chronicles TT polls are possible before the Licensing Expo this May
Dead Space TT poll has certainly caught Alex's attention.
No chance for a Robotech line in the near future given its current TT poll results
FLCL is now on the list of possible TT polls.
You can rally on TT polls any day of the week.
VARIOUS CHARACTER & PRODUCT LINE UPDATES
TRUE FORM MIDNA UPDATE: Pre-orders NOT this week; will be in a couple of months; prototype now sent back to Alex with some feedback from Nintendo; will be significantly more expensive than their Legend of Zelda: Twilight Princess

Zelda

statue

CONKER UPDATE: In the painting stage
PHOENIX WRIGHT UPDATE: Not cancelled; has made some changes to him over the years
ARTORIAS THE ABYSSWALKER SD UPDATE: Now approved by Alex to go into the packaging stage
SOLID SNAKE UPDATE: Now in production; likely to ship first before Bowser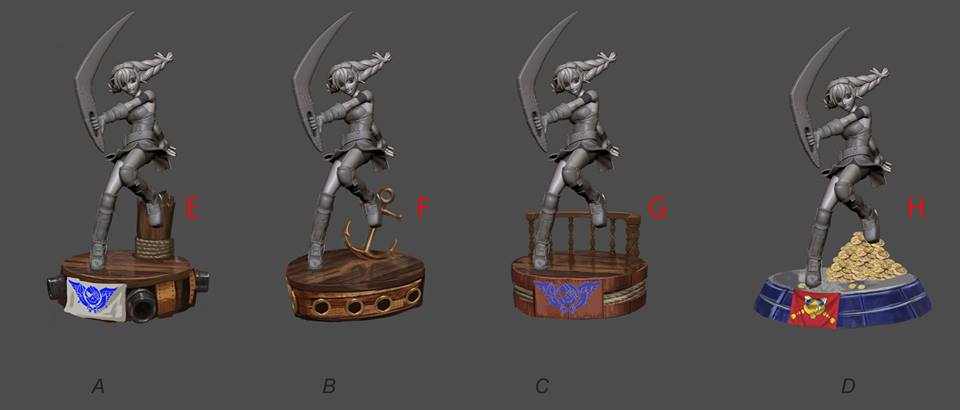 Alex will only pursue B-list PVC projects (i.e. PVC figures that retailers do not want in their stores) if a resin statue were to be made of it as well (i.e. a scaled-up resin carbon copy of the PVC figure) because their PVC projects are heavily reliant on retailers' support. They still want to pursue B-list PVC projects because shelf items help with brand recognition in the marketplace. You will be presented with the design, size, etc. way beforehand so that you can make an informed decision on whether or not you'll want to buy it so that they would also know for themselves if they should continue with the PVC project or not.
AMATERASU PVC UPDATE: Will still happen because of the previous point
CRYSTAL DRAGON UPDATE: Fourth repaint submitted for approval; clear Crystal Dragon still being worked on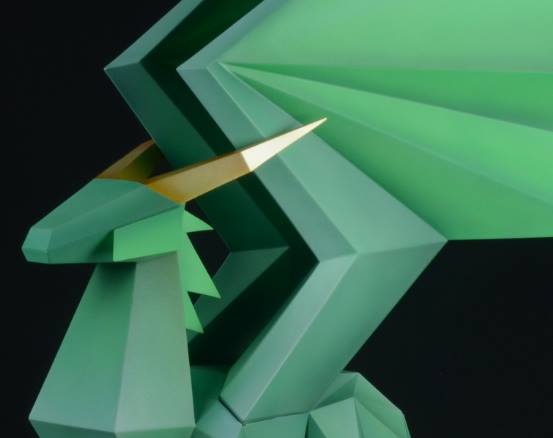 SPYRO THE DRAGON UPDATE: Image for the polyfoam packaging now in place; will be shipped much later than the remaining Majora's Mask shipments, maybe in a couple of months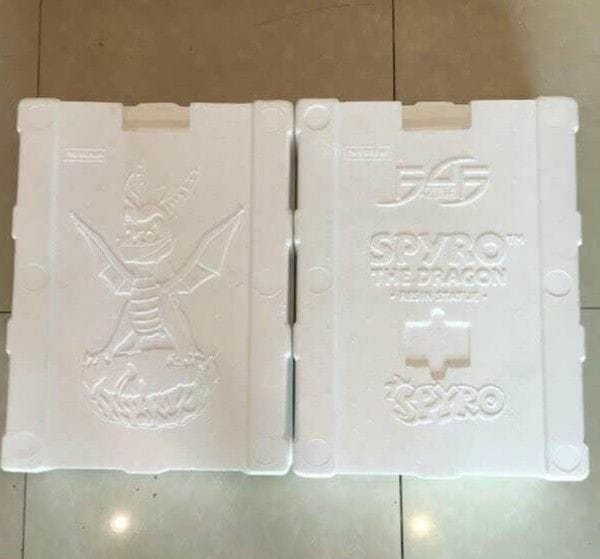 SILVER THE HEDGEHOG UPDATE: They've decided to complete the edition size of 375. They currently just produced 300 pieces since they factored in cancellation rate during production. Be sure to jump on the

waitlist

if you haven't already because your chances of converting are very high! The remaining 75 pieces will be made from scratch so it will take some time to complete.
MUGEN UPDATE: Nearing the middle of production
GUTS THE BLACK SWORDSMAN UPDATE: Sword strap chain now lengthened; made out of metal; numbering for the Exclusive version will start with #3
KAMINA UPDATE: Comes with his katana
Was not revealed if MIMIC will be cheaper or more expensive than Dragon Slayer Ornstein
COWBOY BEBOP UPDATE: Price won't be as low as Saitama since that was intentionally very low since it was F4F's first anime release
BERSERK UPDATE: The line will continue on.
MYSTERY BERSERK STATUE UPDATE: Alex is currently struggling with it and is still thinking what the money shot will be; no other information available for now.
DARK SOULS UPDATE: Dark Souls III line will be first before Dark Souls II line
Alucard edition size to be announced next week
RIDER LINK UPDATE: Horse will be bigger and price will be more expensive than their

Link on Epona

statue; nothing else to report for now
ALPHONSE UPDATE: Will be submitted to the licensors in America for their review, and they will be the ones to send it over to Japan; if approved in Japan, F4F can then open him up for pre-orders; nothing else to report for now
Alex has a meeting with Activision during the Licensing Expo in Las Vegas, and they will be talking about Spyro PVC plans.
Banjo & Kazooie pre-order and Skull Knight pre-order will at least be 8-9 months apart.
SONIC BOOM8 SERIES 2 UPDATE: Hopefully something to share by the end of this month
ŌKAMI UPDATE: Possible Villagers and Shiranui Bust if there's support for it
GREY FOX UPDATE: Submitted to Konami last week and already came back with comments; next in line after Pyscho Mantis
ALUCARD UPDATE: Crystal Cloak version is possible
SPIKE SPIEGEL UPDATE: Pre-order will be in a couple of months; hand size increased to be more in sync with Jet Black's hand size
JET BLACK UPDATE: Pre-order date will depend on how soon the

Club

will want him to follow the Spike Spiegel pre-order; hand size reduced to be more in sync with Spike Spiegel's hand size
They may or may not have decided yet on what the 50k Reveal will be.
META RIDLEY UPDATE: In the painting stage; had a bit of an issue with the base coating but has now been addressed
SOLAIRE UPDATE: Backed up a bit in production due to Majora's Mask and Spyro the Dragon since they're within the same factory
WARP STAR KIRBY UPDATE: Prototype queued up for painting
No specific timeline available just yet for the Legend of Zelda line as a whole
KAZUMA KIRYU UPDATE: Will not be released before Yakuza Kiwami 2 launches
Alex and Chocks still need to finalize the F4F cardholder concept.
No updates for now on SIEGMEYER OF CATARINA PLUSH
VARIA SUIT UPDATE: No painted or completed production piece yet
ZERO UPDATE: Just waiting for the perfect time to launch this piece to give it the best chance possible
OTHER TOPICS
It takes about 1-2 months after all pre-orders have been shipped before waitlists start converting.
According to John, Alex's partner, First 4 Figures currently has 45 licenses!
True Form Midna was the very first project that Alex pursued due to the rallying of fans; Guts was the second and managed to go up for pre-order first.
They could consider adding picture instructions of how each statue piece is placed inside its box.
If they got the Disney licenses, these would probably be in scale with their Sonic the Hedgehog lines.
No plans for a Bloodborne line anytime soon
Not much can be done with Zelda from the Legend of Zelda: The Wind Waker title. What would you like to see? Let them know in the comments section below.
They could consider making a Life-Size Master Sword.
No chance for another PVC+resin combo project like the

Link vs Scervo Diorama

. F4F just took over this project and wanted to create their own spin on it by creating a new base since the PVCs weren't fixed to their original bases.
Nothing to report on the Persona 5 license
Alex hasn't heard back from the Darksiders licensors.
Not enough support yet for Pikmin
Alex loves Disney as much as the next guy.
Majora's Mask is the currently the most sold F4F piece to date, which is why Majora's Mask is his answer to so many questions.
Alex has a 3-year old Shiba Inu and plans on getting a cat in the next month or so because he never had a cat growing up and he wants to experience it. He also has a turtle, a couple of goldfish, and a ton of mosquito friends. Chocks used to have a German Shepherd but eventually went crazy with old age.
F4F has no relationship with Telltale Games and would only pursue licenses that the

Club

would like for them to get.
Alex loves his point-and-click adventure games back in the day.
No chance of using materials equally as good as the ones they currently use on their statues for a cheaper price, not unless people invent new materials to do it
Alex was able to visit Australia when he was younger and would love to visit again.
F4F chooses their factories based on a number of different factors such as quality and speed of work for the appropriate price.
Selling products in Gamestop isn't as simple as people think. There are a number of risks to consider before doing so.
Opportunity cost is the bigger issue when considering which licenses to pursue.
Replacements are separate from the production run and do not have a statue number against it.
Ryo Hazuki Shenmue III poll could be redone to a simple Yes or No poll
F4F does not make money off shipping and constantly tries their best to ask for the cheapest prices from the courier. However, they do not always choose the cheapest option because this may not be the best service for the customer as well.
Alex already made a statue of The Rock.
Alex will let everyone know why last week's pre-order was cancelled once it actually goes live for pre-order (whenever that may be).
They're almost done paying the price for showing too many statues all at once during NYCC 2017. They're starting to have more things to sneak that keeps everyone in the

Club

engaged through guessing, which is something that's been missing for a very long time.
Chocks will marry the Disney Princess that says, "yes" first; everyone else will still be his girlfriends.
It has happened that halfway through developing a statue, the license expired, but there are worse things that have happened.
Possible to have different ground colors so that in case something chips, it still looks sort of painted
Alex couldn't anymore finish the edition size of past statues they've made because production prices are significantly more expensive now than they were back then.
Payment plan amounts are currently fixed amounts and, for now, cannot be tailored specifically to a person's needs.
You can now rally Disney characters during #F4Fundays.
There will be Customs issues when trying to get replica weapons into certain countries.
Rare had to license GoldenEye 007 to be able to create the game.
F4F will also work on plush lines apart from their existing resin and PVC lines.
F4F has paid for licenses in the past but never did anything with it.
F4F will have special merchandise exclusive to Gamescom 2018.
WHO DAT WHO DAT: The answer was Violet Parr. Unfortunately, Alex and Chocks will have to review the footage because they lost the names of who won. These two winners will participate in next week's Who Dat Who Dat.
---
To view everyone's questions from the Q&A portion of this episode, please click HERE.
If you want to have your questions answered by our very own Chocks and Alex, simply search "Chocks and A" in the F4F Official Collectors Club Facebook group and leave your questions in the comments section of the most recent thread prior the upcoming live stream. This thread is posted every Thursday of the week.
If you wish to watch the entire video:
---
Last Update
2018-04-30 00:53:33