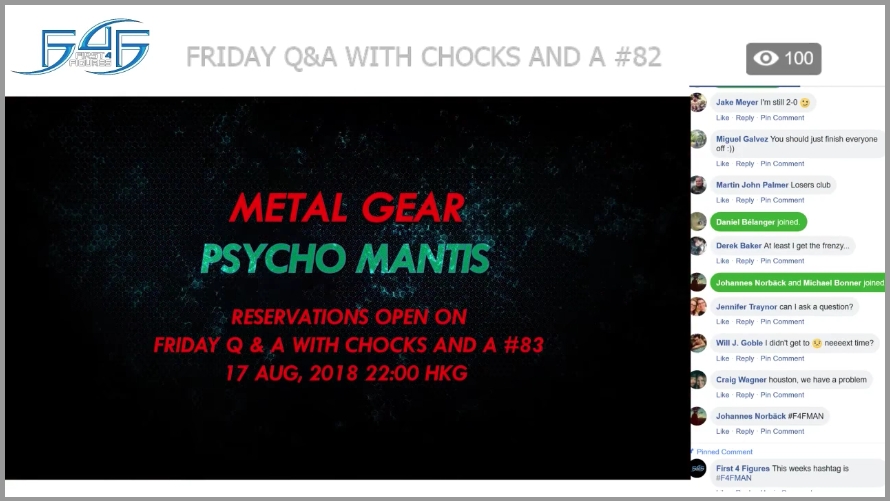 This is a breakdown of the important (and not so important) topics of last Friday's (August 10, 2018) Friday Q&A with Chocks and A #82.
---
REMINDERS
BANJO-KAZOOIE pre-orders are now closed. Thank you so much for all your support! There will be a Last Chance Weekend later on once the statue changes have been finalized.
SPIKE SPIEGEL is still open for pre-orders until either 21 August 2018 or possibly longer if the Exclusive version didn't reach 1,000 pieces sold.
WARP STAR KIRBY pre-orders are still open until 4 September 2018 or possibly longer if the Exclusive version didn't reach 1,000 pieces sold. (Kindly read through the Week in Review section to learn more.)
CONFIRMED – PSYCHO MANTIS WILL GO LIVE FOR PRE-ORDER NEXT WEEK, 17 AUGUST 2018! This is Alex's favorite teaser video to date. Shoutout to Ting for an amazing job.
WEEK IN REVIEW
Good news! The contents of the Pre-order Packs for Gamescom 2018 are almost complete. It's looking like the F4F pins will make it in time and will be included in the Pre-order Packs.
A few never-before-seen statues will debut during Gamescom 2018. If you wish to place an order using your Pre-order Packs, you have until the 31st of December 2018 to do so before the coupon code expires.
It has been a stressful week behind the scenes. Alex found out that a shipment containing all of F4F's in-stock items and ten resin statues for Gamescom wasn't unloaded in the UK as intended and is now making its way to Poland. Fingers crossed that shipment makes it back in time for Gamescom.
The Warp Star Kirby validation process went smoothly.
After Alex's thorough

discussion

with the Club, from now on, First 4 Figures will also apply the same anime statue pre-ordering system to their video game statue pre-orders (i.e. pre-order period open for either four weeks or possibly longer if the Exclusive version didn't reach 1,000 pieces sold). This was prompted by the current numbers for Warp Star Kirby. Applying such a system provides further support for niche franchises.
The current numbers of Warp Star Kirby are nowhere near the number of Yes votes on the

#SaveF4FKirby TT poll

. Given the circumstances, Alex is thinking of completely changing the pre-ordering system for niche franchises. He's thinking of opening pre-orders for these based on 3D images alone, and those interested are to pay a non-refundable deposit based solely on that. If the number of pre-orders isn't enough to justify continuing the project, they'll stop the project and just return everyone's deposits; if the numbers support the continuation of the project, they'll move on to the next steps of development and see it through to the end. What do you guys think? Kindly leave your suggestions in the comments section below.
First 4 Figures, in partnership with the Dark Souls Dangalangs Facebook group, is giving away ONE (1) ARTORIAS THE ABYSSWALKER SD (EXCLUSIVE) signed by our very own Alex Davis! Read our

blog post

to learn more.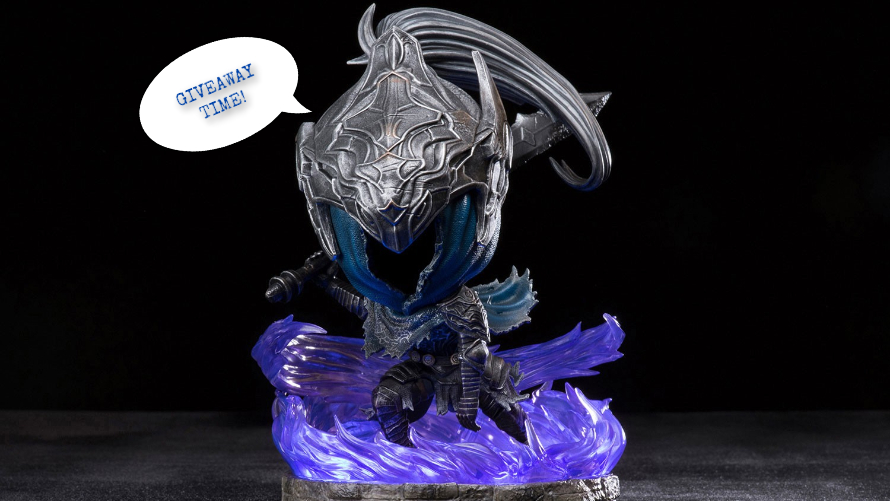 TEMPTATION THURSDAYS (TT) POLL
Last week's Monsters and Humans from the Undertale series TT Poll #113 Results: 117 YES votes / 114 NO votes
This week's Haruko Haruhara from the FLCL series TT Poll #114 Results: 93 YES votes / 81 NO votes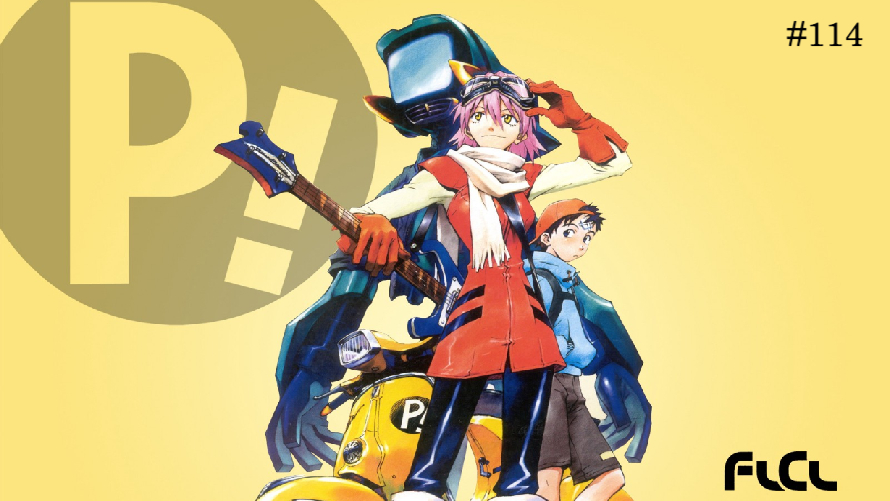 Next TT polls will be (in this order): ZERO ESCAPE
The three winners of last week's #F4FKIRBS are JAMIE BAILEY, JUSTIN OLMSTEAD, and ALEX WALKER.
This week's hashtag is #F4FMAN for a chance to win 500 reward points.
Redline now on the list of possible TT polls
CONCLUDED – Match #13-14: Entire Semifinal Round

Match #13: Zora Tunic Link (408 votes) vs. Skull Kid (967 votes - WINNER)
Match #14: Artorias the Abysswalker (1.2k votes - WINNER) vs. Twilight Princess Link PVC (685 votes)

ONGOING –

Match #15

: The Finals

Match #15: Skull Kid (485 votes) vs. Artorias the Abysswalker (514 votes)
PRODUCTION VIDEO EXCLUSIVES
(NOTE: You need to be a member of the Official Collectors Club to view these videos.)
VARIOUS CHARACTER & PRODUCT LINE UPDATES
SHEIKAH SLATE UPDATE: Proving to be harder than expected; unlikely to go up for pre-order this year
RIDER LINK UPDATE: Could potentially go up for pre-order first before the Sheikah Slate; possibly end of this year
META RIDLEY UPDATE: Will be sent to Nintendo next week after some tweaks; estimated to go up for pre-order around October or November of this year; will be taller than the Alphonse Elric statue
MARIO ON YOSHI UPDATE: In the painting stage; won't be ready anytime soon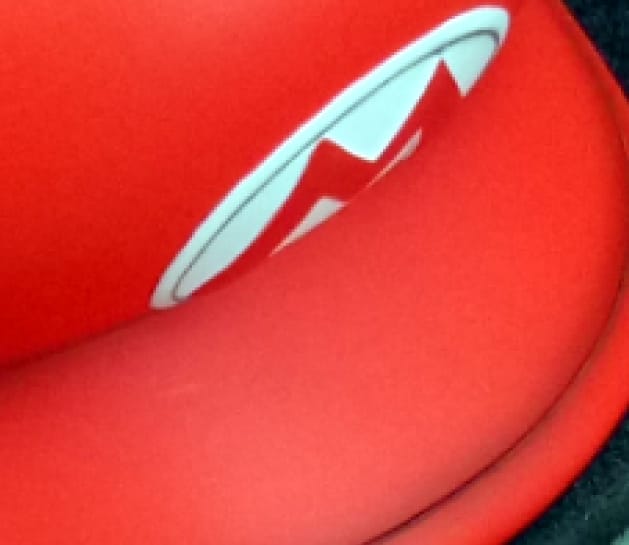 SOLID SNAKE UPDATE: Neon Green version looking tight; "special thing" for the Essential Edition already decided on by Chocks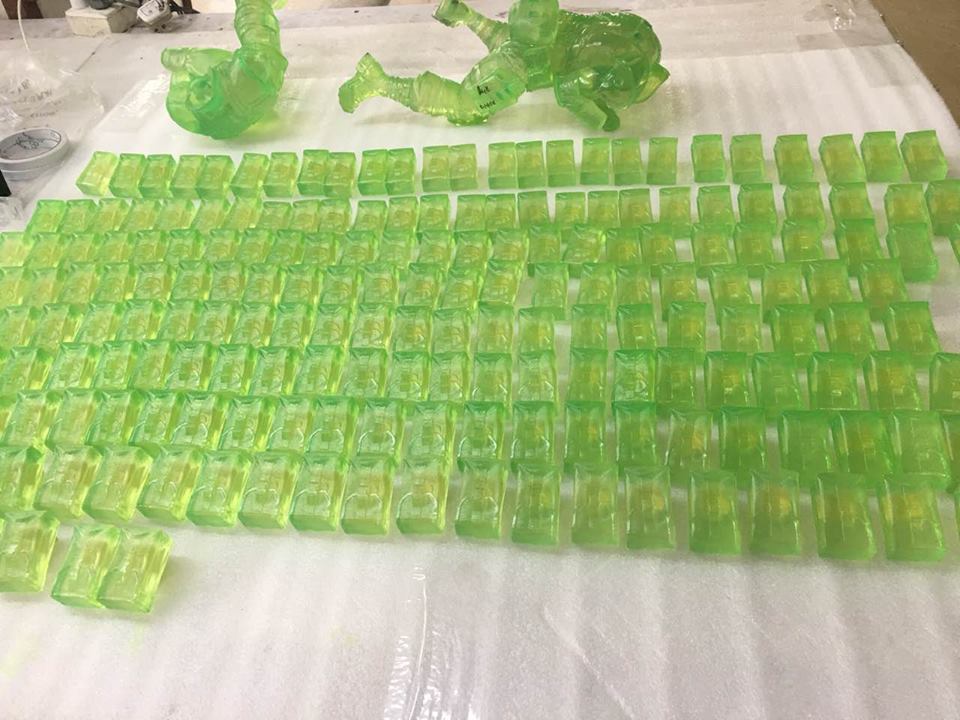 Alex's tee-hees of the week:
TRUE FORM (TF) PVC UPDATE: It's already been determined who the first character will be for this series. Or, would you rather that

Breath of the Wild Link PVC

be considered the first in the series? They'll have to create an Exclusive version packaging for it if majority preferred that route instead. Kindly let Alex know in the comments section below.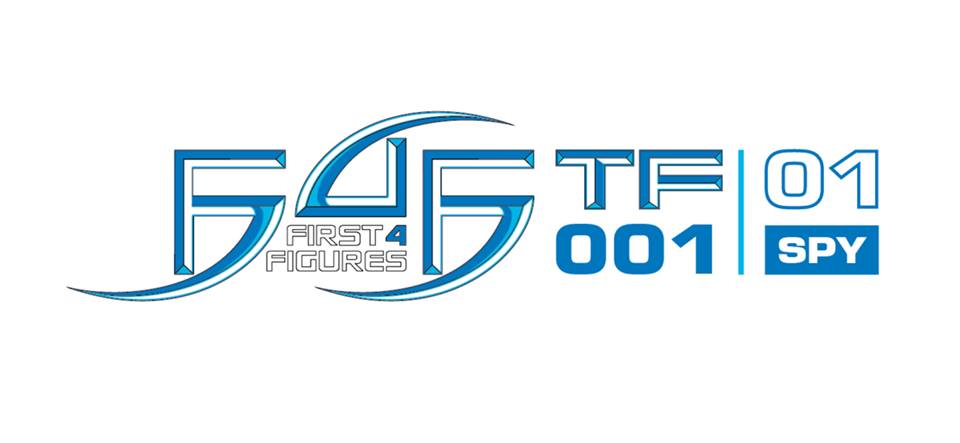 SONIC THE HEDGEHOG TF PVC coming in 2019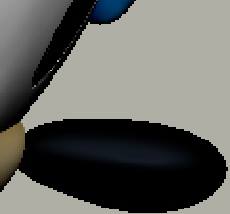 Alex hinted on an AF PVC line but didn't reveal what AF meant.
Looking to do anime PVC statues in the future
AIKA UPDATE: Already finished in 3D; could possibly make use of the new pre-ordering system for niche lines mentioned in the Week In Review
MODERN AMY ROSE UPDATE: Almost ready to go into the physical stage; might consider using the niche line pre-ordering system
AMATERASU PVC UPDATE: Will debut and be available for pre-order at Gamescom 2018; resin version not yet ready
SPIKE SPIEGEL UPDATE: Currently over 600 pieces now for the Exclusive version
DANTE UPDATE: Some movement this week; could possibly go up for pre-order this year
No updates for Zero
FIVE (5) never-before-seen statues will debut in Gamescom 2018!
BANJO-KAZOOIE UPDATE: Currently over 1,000 pieces sold for the Exclusive version
JET BLACK UPDATE: Estimated to go up for pre-order five months after Spike Spiegel
CARDHOLDER UPDATE: 3D finished; Alex will show it next week
AMATERASU LIFE-SIZE BUST UPDATE: Alex to post video updates next week
VARIA SUIT UPDATE: Alex to visit the factory next week to inspect pre-production samples
PHOENIX WRIGHT UPDATE: Capcom currently reviewing the prototype; will have a Definitive Edition
SPYRO PVC UPDATE: No detailed information until much later on
Few Definitive Editions coming this year
GUTS THE BLACK SWORDSMAN UPDATE: Still working on the changes
DRACULA UPDATE: Estimated to go live for pre-order around Halloween time
SKULL KNIGHT UPDATE: Deep in printing stage but is taking a while since it is a complicated piece
SHIRANUI UPDATE: Finishing the face markings
METROID UPDATE: Negotiations ensuing for what's next in the line
MORRIGAN AENSLAND UPDATE: Not this year
F4F PLUSH UPDATE: More focus on this next year
YAKUZA UPADTE: Still working on the head
SONIC 25TH ANNIVERSARY UPDATE: US shipment still not on the boat yet
ALPHONSE UPDATE: Has been pushed back possibly to October; Alex is just waiting on something
No updates on the mini figures
DRAGON SLAYER ORNSTEIN UPDATE: Will look into the color of the lightning
If everything goes smoothly, the next pre-order after Psycho Mantis will be something that debuted during Gamescom.
Some work has gone into a Uka Uka Mask.
NEO CORTEX UPDATE: Been given permission to go into the physical stage
OTHER TOPICS
There won't be any anime statues on display during Gamescom 2018.
Alex predicts that their biggest competition in the far future will be 3D printers and custom sculpts. Which is why PVC statues are crucial to the future of F4F because these support and sustain the growth of the company. Also, if they can turn F4F into a brand that people prefer simply because it's F4F, then that could also help surpass the threats.
There's a big possibility for a Donkey Kong statue. Now that Mario on Yoshi is deep in development, it's time to look at what's next on the Mario line. Or, do you think Donkey Kong should be a part of its own line if ever F4F made one? Kindly let Alex know in the comments section below.
Not sure if it's possible to add subtitles while during a Friday Q&A live stream
Nothing to report on Persona 5
Not likely to have a second scheduled Feeding Frenzy
An Australian warehouse is something they can consider far into the future. For now, it's too complicated to set one up.
Will wait for the final results of Warp Star Kirby before creating a poll for King Dedede
F4F needs to sell roughly 1,500 Pre-order Packs during Gamescom to at least break even.
It will be a while until the next new license announcement.
F4F does the negotiations themselves when trying to acquire new licenses.
The announcement of Richter Belmont and Dark Samus as playable characters in Super Smash Bros. Ultimate did not attract Alex to make statues of these. He only looks at TT poll results, and even that he takes with a grain of salt.
Alex does not see the need to make a resin version of the Spyro PVC since F4F is already getting the support they need from the retailers.
Looking to create mini statues of the Bat Form or Wolf Form of Alucard in the future
There is always a reminder in F4F's newsletters when a pre-order is about to close.
Alex tries to please as many people as he can when choosing statue poses.
Alex is very happy with how the pole on the Sonic 25th Anniversary statue turned out. It's a big improvement to the prototype they made.
No Yoshi figures on its own - at least for now - since there's already a Mario on Yoshi statue
There are times when Alex gets pushed too far.
Full Metal Alchemist SD line is a possibility if the resin does well
Rally the fans if you'd like to see Mario Strikers
If F4F were to make a Luigi statue, Nintendo wants an evergreen version of him rather than from a specific game.
F4F tests if gravity-defying parts retain their shape by placing the prototypes in an oven for three days.
Alex is still just as interested in the My Hero Academia license despite the current numbers of Warp Star Kirby in comparison with the #SAVEF4FKIRBY TT poll results.
The licensor of Darksiders hasn't responded yet to Alex.
Alex doesn't mind if people customize their F4F statues.
WHO DAT WHO DAT: There were four players this week to make up for missing the past three Who Dat Who Dat games. The answer was Garfield. The winners were MARTIN JOHN PALMER (lost), WILLIAM JAMAL EMMANUEL (lost), CANER UZUNOĞLU (lost), and DEREK BAKER (lost).
---
To view everyone's questions from the Q&A portion of this episode, please click HERE.
If you want to have your questions answered by our very own Chocks and Alex, simply search "Chocks and A" in the F4F Official Collectors Club Facebook group and leave your questions in the comments section of the most recent thread prior the upcoming live stream. This thread is posted every Thursday of the week.
If you wish to watch the entire video:
---
Last Update
2018-09-05 17:51:07