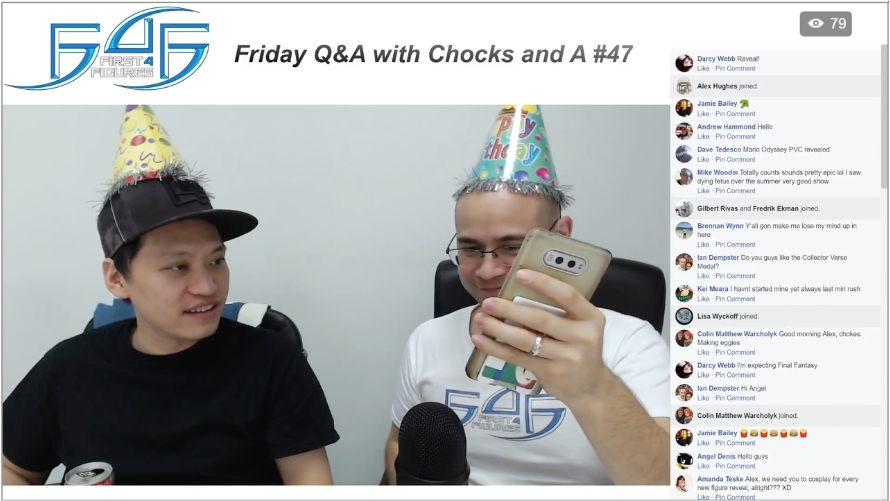 This is a breakdown of the important (and not so important) topics of last Friday's (December 1, 2017) Friday Q&A with Chocks and A #47.
---
WEEK IN REVIEW
Trello Shipping Calendar has been updated. (LINK)

CN stands for China, not Canada (CA)

On shipping in general: Alex is glad about the improvements on the backend of things in terms of the speed of production.
There will be NO shipping activity in March due to the closing of Chinese New Year in February.
Last chance for Golden Aku Aku Mask and Combo Edition will end in a few hours then will immediately open up Last Chance Weekend for the Bowser (Exclusive) Statue right after.
They are still working things out behind the scenes before updating the pre-order calendar. A fight within the club also delayed this.
November 22-28, 2017 Weekly Stats Hall of Fame (#F4FFamous):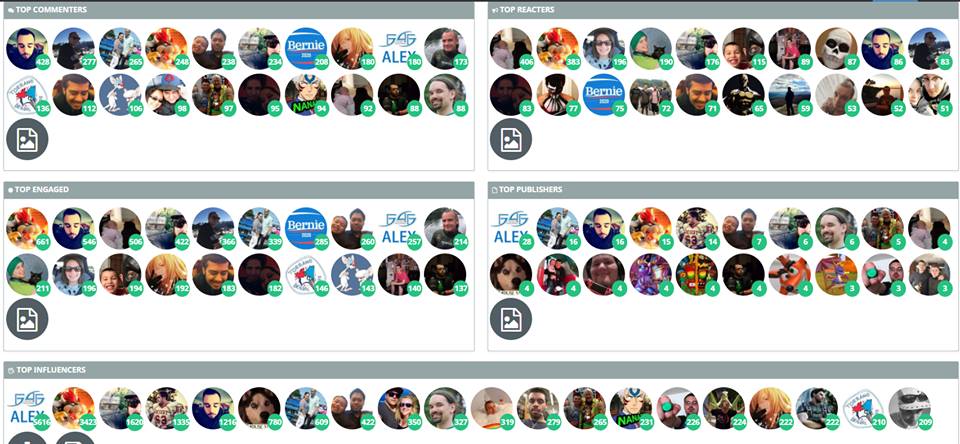 The website went down for a short period of time because email servers were being updated and past concerns should have been addressed by now. Kindly let them know if you're still experiencing email-related problems.
Any licensing approvals from now on will have a 3-D printer sample made just to get an idea as to what it's going to look like later on.
On the Persona 5 prop/replica poll: The masks of the main characters are in the lead. The term props or replica does not mean that the item is wearable.
It's been awhile but Alex posted a daily impossible hint.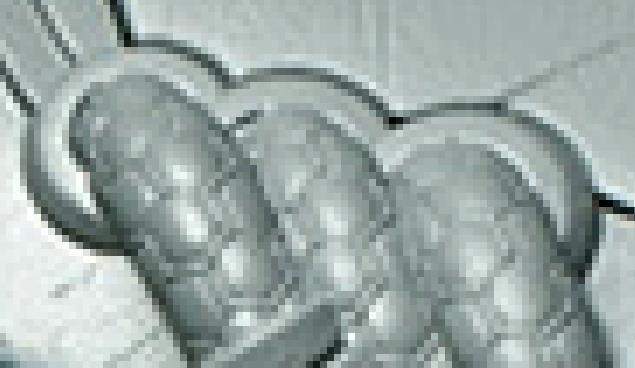 F4F has made 22 "Making of" documentaries thus far and would love to hear feedback about what you guys think about these videos. Let them know in the comments section below.
Aku Aku validation process was as smooth as butter. This will be the process moving forward for now in all their future pre-orders.
New admins are added every time the Official Collectors Club hits a milestone. This time, please welcome the Restello Brothers, Brendan and Ryan.

They will be doing a sneak on DEATH from SYMPHONY OF THE NIGHT; hasn't been submitted to the licensor for approval.
Side note: If you want to become an admin, two words: Red Bull.
ON FIRST 4 FIGURES' TEMPTATION THURSDAYS (TT) POLL
Last week's Teenage Mutant Ninja Turtles from the Teenage Mutant Ninja Turtles series TT Poll #77 Results: 303 YES votes / 345 NO votes (BLOG).
This week's Randi from the Secret of Mana series TT Poll #78 Results: 160 YES votes / 172 NO votes (BLOG).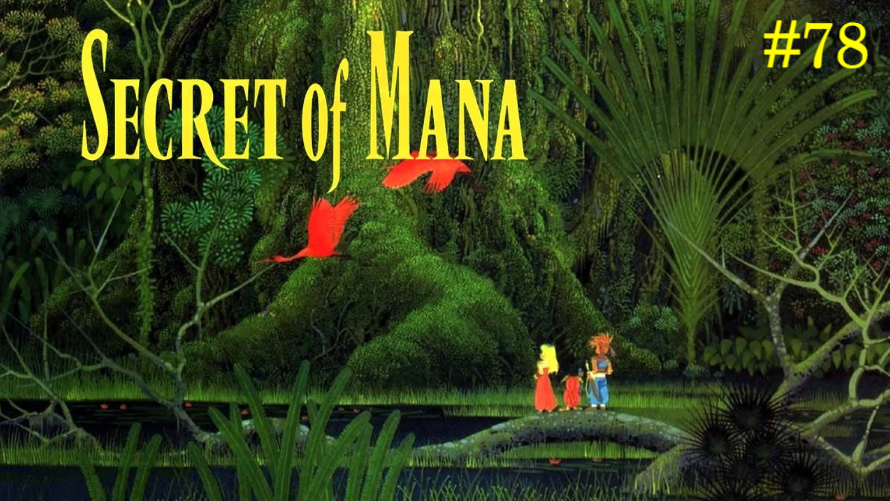 3 winners for #F4FMana 500 points (LE VINCE, ÅSA ANDERSSON, AND MATEUSZ CALIK)
Next TT Polls will be (in this order): EZIO from ASSASSIN'S CREED (#F4FAC) ➔ TO VAULT OR NOT TO VAULT REALA (#SaveF4FReala) ➔ .HACK//
There is now a blog post on the #SaveF4FAika TT Poll.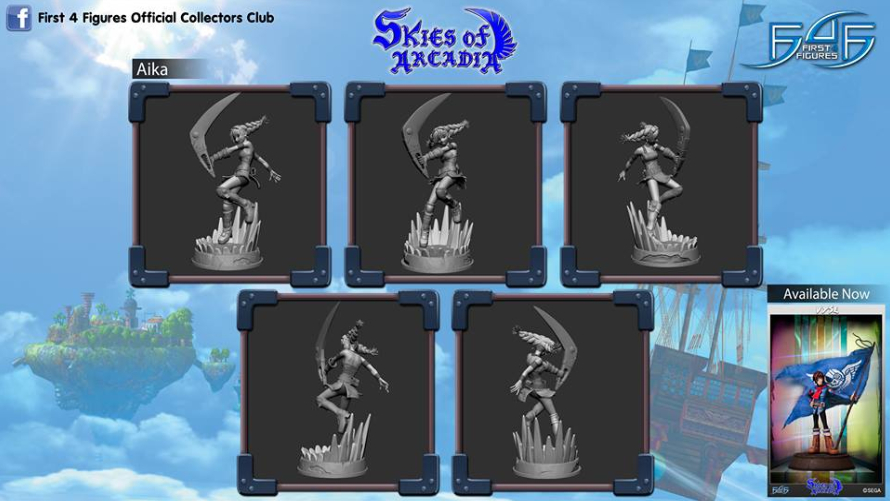 There will be a blog post soon on the #SaveF4FYakuza TT Poll as well.
They will continue to try securing the Pokémon license; currently at 901 YES votes and 228 NO votes.
Chocks thinks that a Chrono Trigger/Cross TT will do just as bad as the Secret of Mana TT, but Alex thinks otherwise.
VARIOUS CHARACTER UPDATES
SHIPPING UPDATE ON SPECIFIC STATUES: Depending on your region, either last week of December 2017 or first week of January 2018.
SILVER / KATAMARI / SONIC 25TH SHIPPING UPDATE: Pushed back to February 2018 due to a slight hiccup with Sonic 25th
SPYRO AND MAJORA'S MASK SHIPPING UPDATE: MIGHT be able to squeeze these in late February 2018
OKAMI UPDATE: Amaterasu and Shiranui side-by-side comparison photo: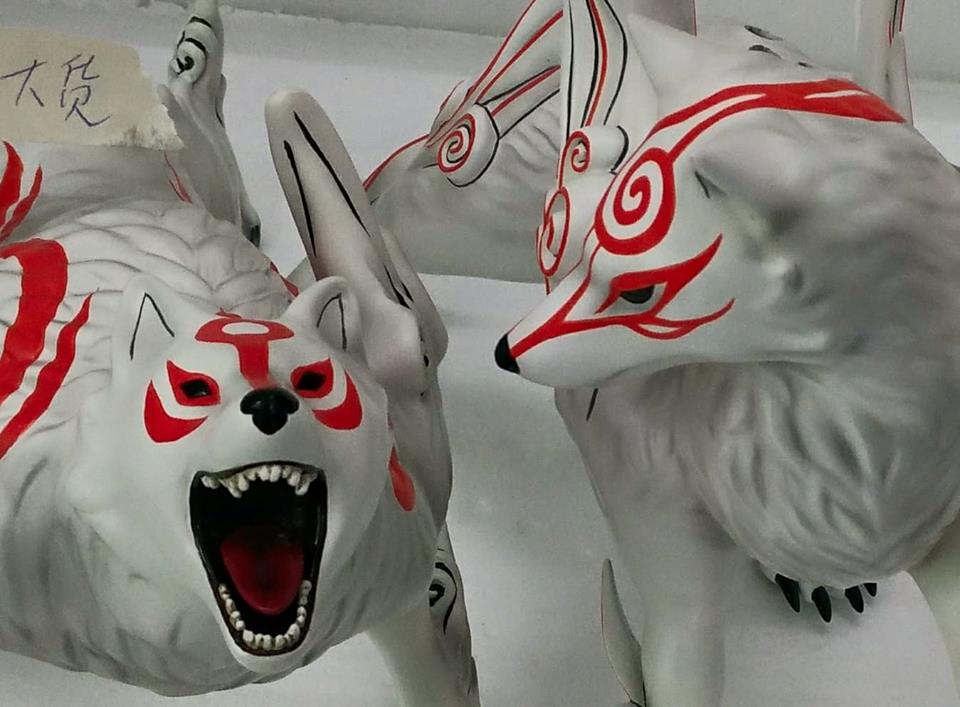 VARIA SUIT UPDATE: Hasn't started yet; they're still sorting things out in terms of pre-production and making sure they get the production slot for the factory
AMATERASU BUST UPDATE: Nightmare is out of the factory, then after wrapping up Silver and Sonic, they will move on to working on this. The factory is somewhat concerned about the space needed to begin production.
SOLAIRE UPDATE: Solaire white casting and base production has started, and the text on the PTSE base will be yellow/gold.
SIF SHIPPING UPDATE: On the boat
WARPSTAR KIRBY UPDATE: This was finally approved after last week's Q&A and now has a miniature 3-D print sample. Alex has also given the go signal for a bigger 3-D sample, maybe in 3 weeks' time.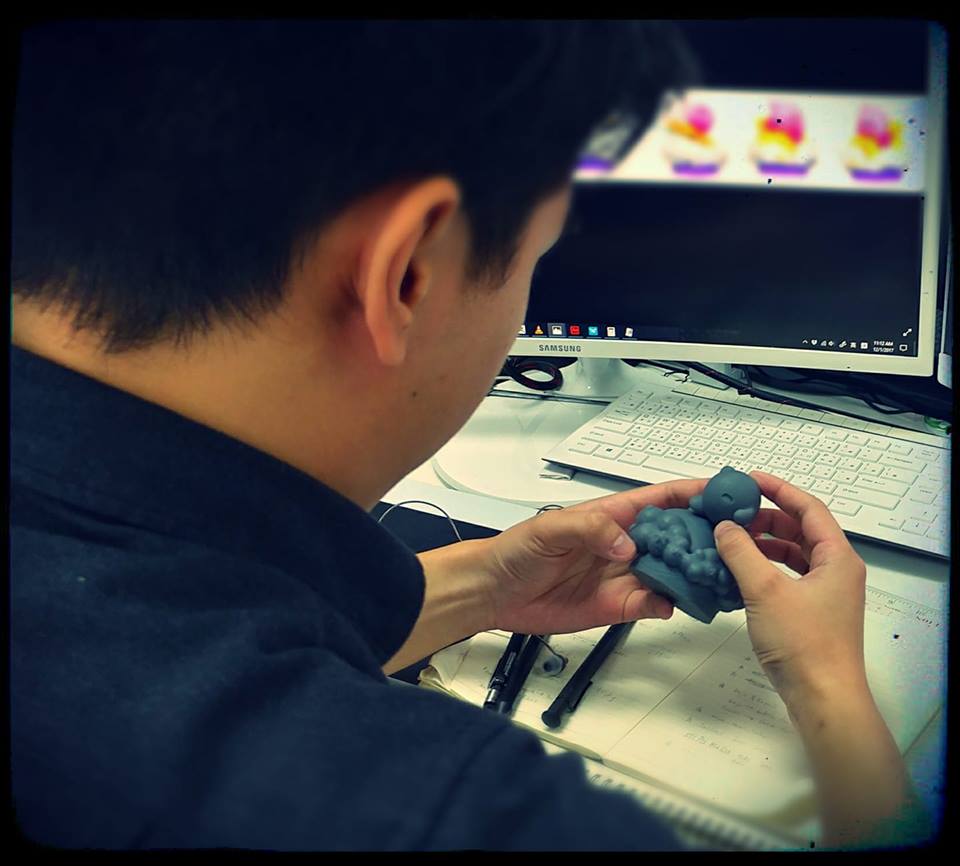 ON SHOVEL KNIGHT SIZE INCREASE: When originally compared to the Spyro statue, they thought that Shovel Knight was significantly undersized, hence their decision to increase its size by 20% so that collectors get more value out of their money. (BLOG)
ALPHONSE UPDATE: Pre-orders hopefully sometime early Q1 of 2018
ZERO CHANGES: They're reducing the length of the top part of the legs and thickening them up a bit, and tweaking the head angle a bit just so it will be more straight. These are very subtle changes but will affect the overall dynamism of the statue.
SKULL KNIGHT UPDATE: Just finalizing the concept; Alex is now very satisfied with its 3-D development.
ORNSTEIN UPDATE: Still no final approval; will cost less than Guts
KAMINA UPDATE: With the licensor
LEGEND OF ZELDA UPDATE: They still need to talk to Nintendo as to what will come next after Majora's Mask.
TRUE FORM MIDNA UPDATE: Should be able to submit this very soon; is in the same scale as Zelda
PHOENIX WRIGHT UPDATE: Almost done
No recent updates on licensing My Hero Academia.
COWBOY BEBOP UPDATE: Pre-order for Jet will be on Q1 of 2018; Spike is currently in its painting stage.
METAL GEAR SOLID PRE-ORDER UPDATE: The 10-day pre-order period MIGHT be around Christmas time.
GUTS UPDATE: No changes to Guts apart from blood and no blood variants and the lighting effect
LAW UPDATE: Pre-orders might reopen since he's confirmed to go into production.
SAMURAI CHAMPLOO UPDATE: Pre-orders won't happen anytime soon; a lot more anime stuff coming up before thinking about new ones.
WELCOME RARE TO THE FIRST 4 FIGURES FAMILY, AND THANK YOU FOR THE BANJO-KAZOOIE AND CONKER LICENSES!
The 35k video was sent to the licensor for approval last Monday or Tuesday.
Pre-orders will be on Q2 of 2018.
Alex casually enjoys gambling in casinos, but the Banjo-Kazooie license must have been his biggest gamble ever.
The Banjo-Kazooie TT Poll was a double-edged sword because what if the poll results went south? What will happen to the license he was already able to attain?
The conversation between the licensor and F4F for the Banjo-Kazooie license started as far back as June 2016!
OTHER TOPICS
They don't have many secret licenses left up their sleeves. Moving forward, the majority of their licenses will be coming from TT Polls, which the club members have access to, so they may have an idea as they can expect next in the near future.
To help gauge the statue's size, prison style backdrop measurements or photo of someone holding the statue? Let them know in the comments section below.
F4F is trying to cater to different kinds of audiences when trying to relay information to the public (Facebook, website blogs, email newsletters).
IT team's to-do list isn't getting any shorter. Hopefully, the new member joining early 2018 can lend a helping hand.
They are thinking of making F4F-centric coins; how big would you want it to be? Let them know in the comments section below.
Legacy statues are never to be produced again; maybe the same character but will never be the same style.
WHO DAT WHO DAT: The answer is TOM NOOK! The winners are VICTOR NAVARRO VILLGREN (0 F4F points) and FOREST BOYD (500 F4F points).
The Aku Aku Mask sales are doing very well.
It isn't possible to have an attachable Aku Aku Mask on Crash Resin because of the length of his nose.
Chocks' favorite drink after Red Bull is Coke.
It took them about 1 month's hard work to finish the design on Aku Aku Mask.
Alex is 36 years old, and Chockles is 18?
Need space for your massive Bowser Statue? It's easy – get rid of all your non-F4F statues.
The story of how Chocks joined the First 4 Figures is apparently an interesting one. (Now, I'm curious myself.)
They didn't have any mentors; Alex learned the hard way by making tons of mistakes.
The Masked Salesman ¼ Resin is not in the vault; it's never been made.
Alex on the vaulted Kid Link pulling the Master Sword: "Never say never, I guess."
The swords on Sif's base are scaled similarly to the ones on other statues (e.g. Solaire's sword).
On in-stock items and Flexipay: They will reduce the cancellation percentage rate of each edition size but they still need to see how things go.
If they make an All Might statue, alternative heads might be an option – one normal one and one stylized one.
Andreas is currently working on a lot of reward points-related backend tasks.
If there will be stock available after the waitlist has been fulfilled, there will be stock available for Solaire with a 12-month Flexipay option.
Rally the fans for a Modern Sonic and Tails Tornado 2 diorama.
Alex prefers Star Wars; Chockles prefers Star Trek.
Currently, the anime lines have more of a museum-style design to get the price lower; will look great back to back on a turntable. If the anime lines do well, they will create new ones with a more action-based/dynamic pose.
On stock availability for damaged item exchanges: Unfortunately, once it's sold out, they can't do anything about it except for a partial or full refund.
On more current anime/game license: It takes about 1 year to secure a license, and what's hot now may not be so hot in the future.
The London Toy Fair was the defining moment for F4F because it opened numerous doors for them. Alex feels that their next defining moment will be if Square Enix hits them up, while Chocks is thinking Red Bull (or Streets of Rage).
The Metroid 1/1 scale is in the vault.
Alex started making statues back when he was still at a university and didn't do anything before this. He was helping his cousin look for a factory to produce his Michael Schumacher statues.
Alex can definitely post failed drop test videos in the future for as long as what follows after the failed test is PG enough.
The drink Alex drinks every live Q&A is Oolong Tea.
Alex would like to see Mega Man Ultimate Armors.
Their main target market ever since has been those seeking the nostalgia factor, but they are very much capable of expanding to more recent content (e.g. Dark Souls 3).
REMINDERS
---
To view everyone's questions for the Q&A portion of this episode, please click HERE.
If you want to have your questions answered by our very own Chocks and Alex, simply search "Chocks and A" in the F4F Official Collectors Club Facebook group and leave your questions in the comments section of the most recent thread prior the upcoming live stream. This thread is posted every Thursday of the week.
If you wish to watch the entire video:
---
Last Update
2017-12-10 17:45:59