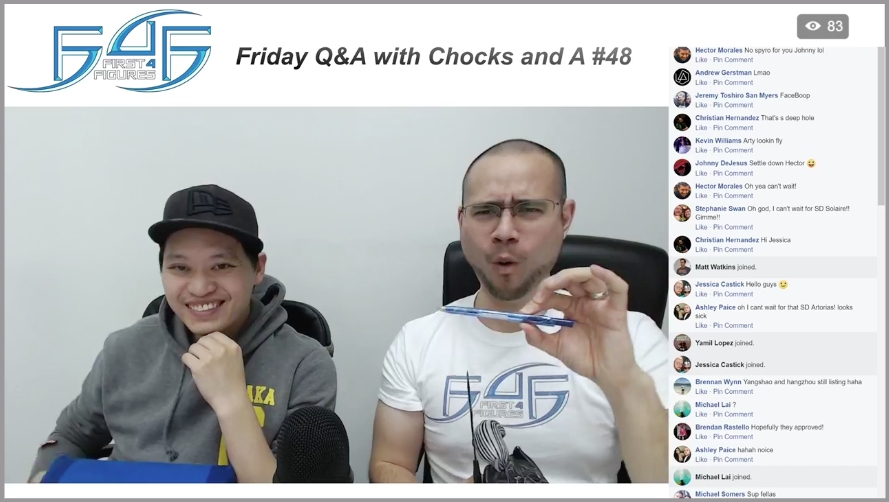 This is a breakdown of the important (and not so important) topics of last Friday's (December 8, 2017) Friday Q&A with Chocks and A #48.
---
WEEK IN REVIEW
Alex recently posted his behind the scenes Fighter Kirby production video. He will continue filming these kinds of videos regardless of whether or not it is well-received by the community. FYI, the colors on Fighter Kirby's blast is painted on. (BLOG)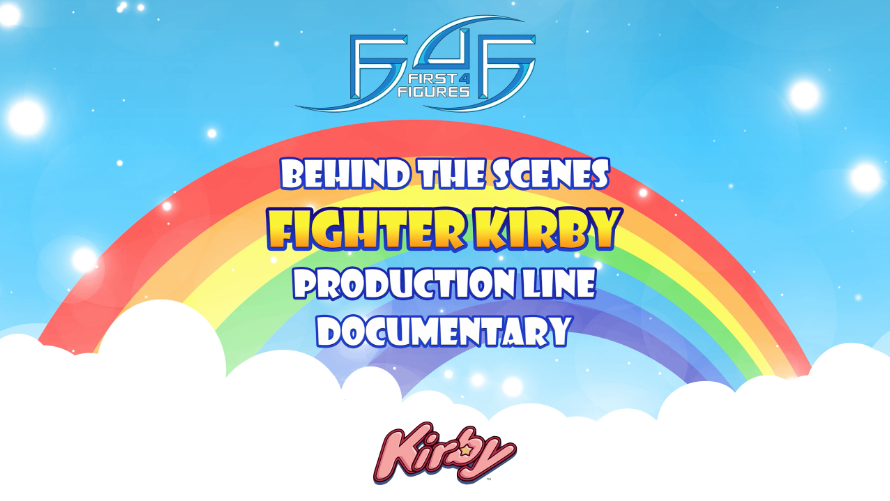 The 35k Reveal blog post regarding Rare joining the F4F family is currently their most viewed blog to date, just tickling around 8,000 views.
On F4F's Blogs: It's been around for just over a month now. Alex and Chocks feel that it's finally nice to have their website as the source of F4F news and updates rather than it coming from other platforms such as Facebook and YouTube for example. Kindly let them know in the comments section below what you guys think about these blogs so far.
They are quite surprised but glad at the community's response to the Conker announcement; Alex is good at gambling.
The Official Collectors Club is already at 36k members only a week after hitting the 35k milestone.
November 29 - December 5, 2017 Weekly Stats Hall of Fame (#F4FFamous):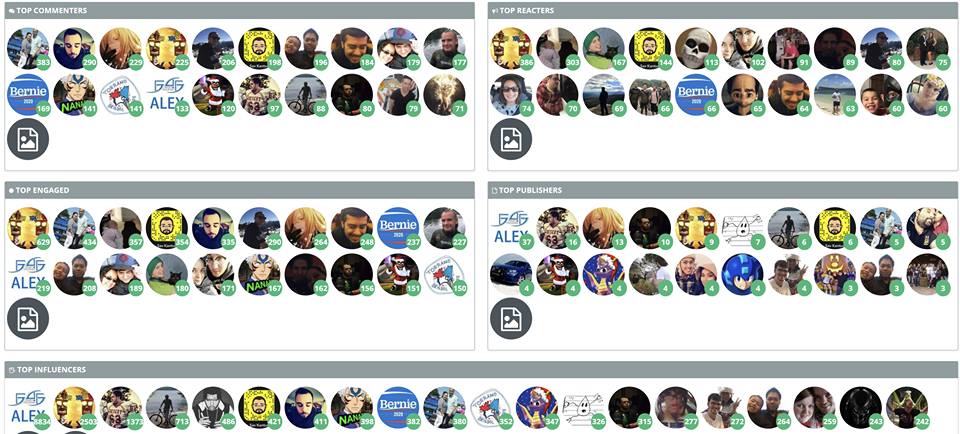 ON FIRST 4 FIGURES' TEMPTATION THURSDAYS (TT) POLL
Last week's Randi from the Secret of Mana series TT Poll #78 Results: 200 YES votes / 196 NO votes. (BLOG)
This week's Ezio Auditore da Firenze from the Assassin's Creed II series TT Poll #79 Results: 266 YES votes / 273 NO votes (compared to the fan-made poll: 127 YES votes / 220 NO votes; interesting to see the difference between official TT polls versus fan-made polls). (BLOG)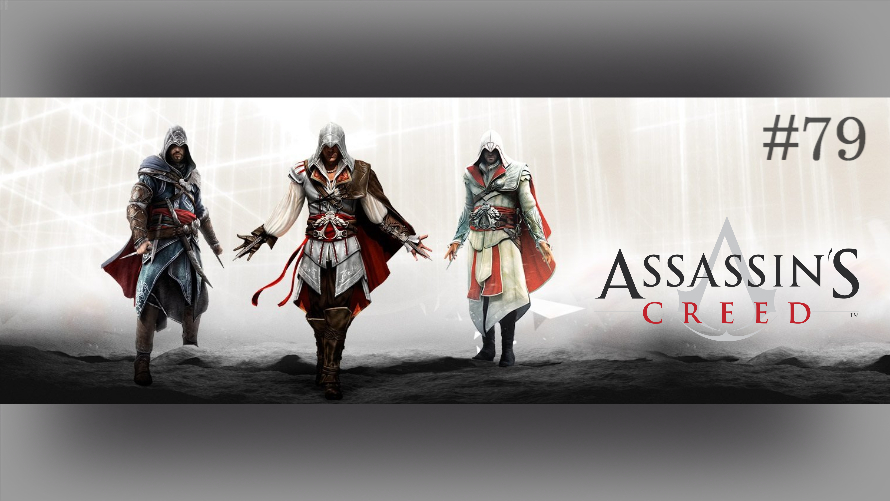 5 winners for #F4FAC 500 points (MEGAN TRIFIN ROWAN, AMBER ELLIS, ANDY CARVER, MICHAEL ARAGON, and ANTHONY PARENT)
Next TT Polls will be (in this order): REALA – TO VAULT OR NOT TO VAULT (#F4FREAL) ➔ .HACK//
Chocks has a TT list on his computer based on the club's requests.
VARIOUS CHARACTER UPDATES
Thanks to the wholesalers, they can now go ahead with producing Law from the Tekken series. Great news for the Tekken fans.
BANJO-KAZOOIE UPDATE: They're currently content with its size; it's to give the community the most value for their money. As for the fur and overall appeal of the statue, it's really meant to look real yet cartoony at the same time. It will look off on resin if they tried to make it too furry-looking. Pre-orders will most likely be around Q2 of 2018.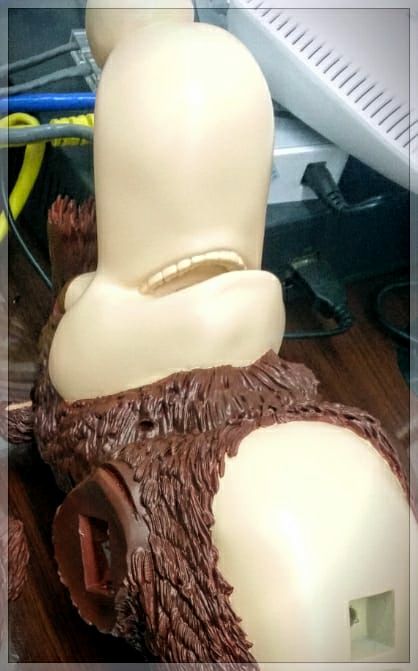 36:00

– CONKER UPDATE: There's no confirmation yet as to what the Conker statue design will be. That eye speculation could mean anything because Conker is always angry. TEEHEE!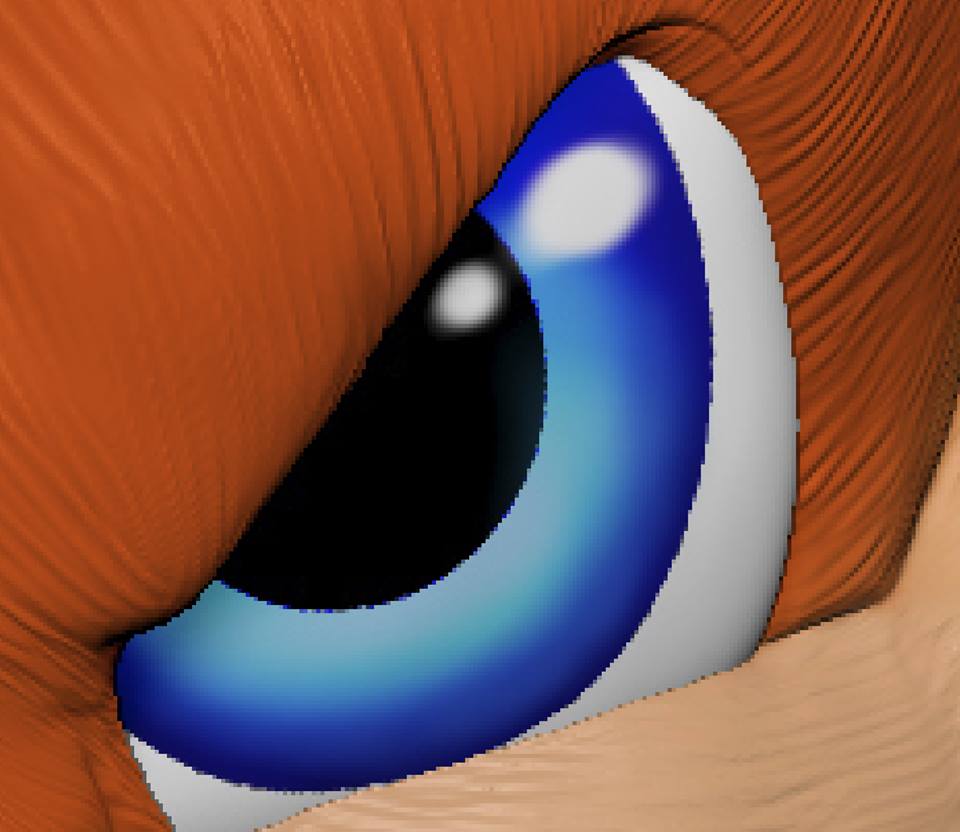 On F4F Anime lines: They will see how GENOS from the One Punch Man series does first before looking into more characters. They need to build up their anime fan base first before expanding into more anime titles. The next characters in line are GUTS, JET BLACK, and ALPHONSE.
GUTS UPDATE: They received the go signal from the licensors to go ahead with Guts. They're just waiting for the factory to make the bloody and the non-bloody version. Also, the lighting effect on the Exclusive version is currently kicking their a*s. Pre-orders will most likely be around Q1 of 2018.

SILVER

/ SONIC 25TH /

SPYRO

/

MAJORA'S MASK

/

KATAMARI

UPDATE: Still coming along nicely on the production side of things (detailing, painting, etc.)
ARTORIAS SD UPDATE: The NYCC sample was made out of resin, but the actual release will be made out of PVC. Not to worry, the PVC sample still contains more than 90% of the details seen on the resin sample (BLOG). #blameAshley (

1:12:21

– on the color scheme of Artorias SD)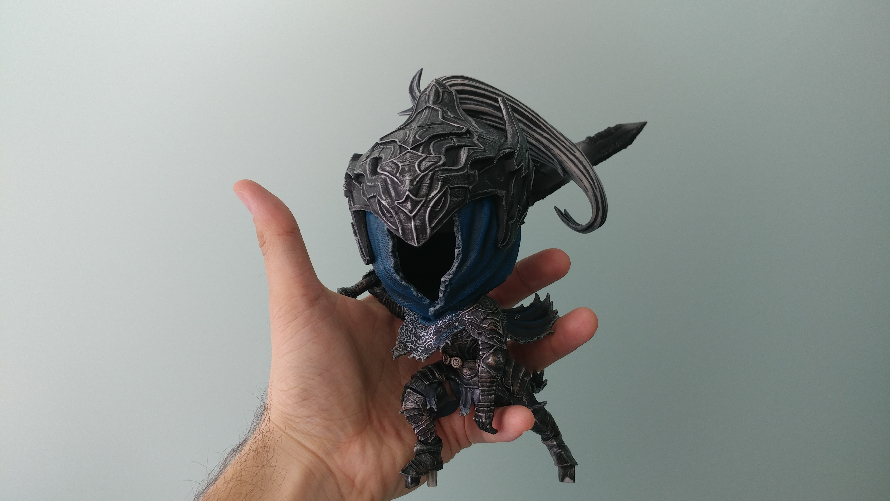 On the Dark Souls SD line: The Exclusive versions will have premium packaging just like what they did for the Crash PVC figure. They learned a lot – both good and bad – from the Crash PVC launch, and they will surely implement the improvements for this next PVC launch. These figures will also have significantly more weight to it because these contain more PVC compared to their previous PVC lines.
CRASH RESIN PRE-ORDER UPDATE: Most likely Q1 of 2018. Alex accidentally interrupted Chocks, as he was about to mention something that may or may not have been intriguing in nature.
PERSONA 5 POLL UPDATE: Is the traction from the community still there to try and get the license?
YUGIOH POLL UPDATE: The poll hasn't been moving in awhile and sort of faded away. The club is ever moving so they'll have to see where this goes.
SOLID SNAKE UPDATE: Last Chance Weekend maybe beginning of January 2018, but they'll still have to see what's up
KAMINA UPDATE: Still with the licensors
GOLDEN AKU AKU MASK EDITION SIZE: Still no updates
CRYSTAL DRAGON PRE-ORDER UPDATE: Most likely February 2018
ZERO PRE-ORDER UPDATE: Q1 of 2018
CASTLEVANIA UPDATE: Alucard is in the homestretch, followed up by Dracula after 3 months (already in its physical stage).
ALPHONSE UPDATE: Currently working on some changes
SIF UPDATE: Sif box will be smaller compared to Artorias box
OKAMI CAPS UPDATE: Picked up the pace on this one so nothing to worry about. They will follow this up with the factory.
TORCHTORCH DARK SOULS RING UPDATE: Sunny and Jeff are currently working on having these shipped out so stay tuned. TorchTorch also announced earlier in the week that they have 2 new rings and a pendant, so they will contact them in due time to try and work something out again.
BOWSER EXCLUSIVE NUMBERS: 1,000; performed better than they anticipated

3:01:34

– CONFIRMED – VARIA SUIT LAST CHANCE WEEKEND will be on DECEMBER 29, 2017! (BLOG)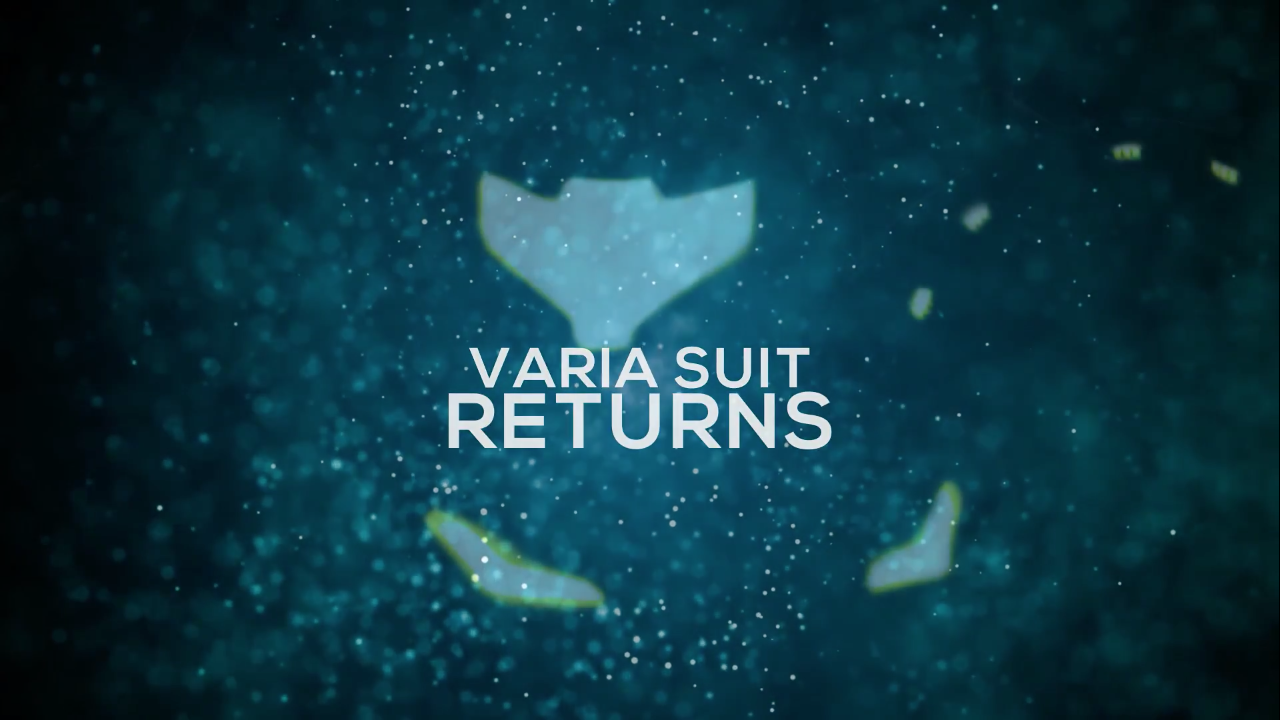 OTHER TOPICS
27:00

– What is it they're not telling people? (BLOG)
Hong Kong doesn't celebrate Christmas in the traditional way but is still considered a 2-day public holiday. Alex and Chockles do celebrate though.
They had no idea that Soulcalibur VI was going to come out. *head nod* *head shake* *head nod* *head shake* *head nod*
DuckTales is inside the vault.
Life lesson from Alex and Chockles: Look for a job that no one can do or a job no one wants to do. Skilled factory workers (e.g. those working on resin statues) earn more than Chocks and Foxconn employees.
Next week, they will film a comparison video for the OG base, LCW base, and the actual production base of Majora's Mask. (LINK)
Alex posted a 3-D print of Dr. Neo Cortex in the club, and let's just say that news travels fast and the licensor immediately took notice after seeing an image of this over at Twitter.

1:08:11

– Alex surely likes penetrating Artorias SD with whatever he can get his hands on.
On Darksiders license: Would you be interested in a 1/6th scale on a horse? Let them know in the comments section below.
Resin vs. PVC: There isn't something that's better or worse when compared; it all boils down to the collector's taste. (LINK)
If you want some Crash Team Racing merchandise, rally the fans.
It would make sense to have releases for Crash 2 and 3 that highlight something exclusive only to those games.
Alex will be publishing his thoughts on how 2017 went for First 4 Figures by the end of the year. SPOILER ALERT: He is very very happy but there's still 3 weeks to f*ck it all up.
Alex feels that the company is slowly growing, from small potatoes to a tad bit bigger but still very small potatoes.
On Matthew Goggan's Berserk license questions: They don't see why not.
They try to acquire licenses with hopes and expectations of renewing these.
They can develop a single line all at once but, in the words of Alex, "You can't handle it!" (I think he means financially?), which is why they pace it out in a way that you could handle it.
They need to catch up a bit but they're still pushing for releasing Dark Souls merchandise every 4 months as intended.
If ever they release a Donkey Kong statue, it will be under Nintendo and will be a part of the Mario range and that sort of size.
On Flexipay for waitlist: Still not implemented yet; regardless, it will not be possible to apply Flexipay to existing waitlist orders.
If ever, Link on Master Cycle Zero will be its own separate statue, but they will focus on Rider Link first.
Alex can speak English, Mandarin, and is currently learning a bit of baby; Chocks can speak English and Cantonese.
Currently, Last Chance Weekends (and pre-orders?) are closed manually but will be automated in the future.
Basically, Alex doesn't want their website to look like sh*t, while Chockles just wants a simplified UI.
If a series has multiple figures in development after the release of its main character, Alex and Chocks use a poll to determine what comes next.
If Alex could bring something out of the vault, he'd maybe want the Crash Gunship to come to fruition.
Chinese New Year lasts about a month, and the migration of laborers from Eastern to Western China (and vice versa) is historic in number because this is the only time of the year that they get to see their families from far away, hence the absence of shipment activity throughout the month of March.

1:53:17

– If Alex had hair, that would have been quite a sexy hair sweep.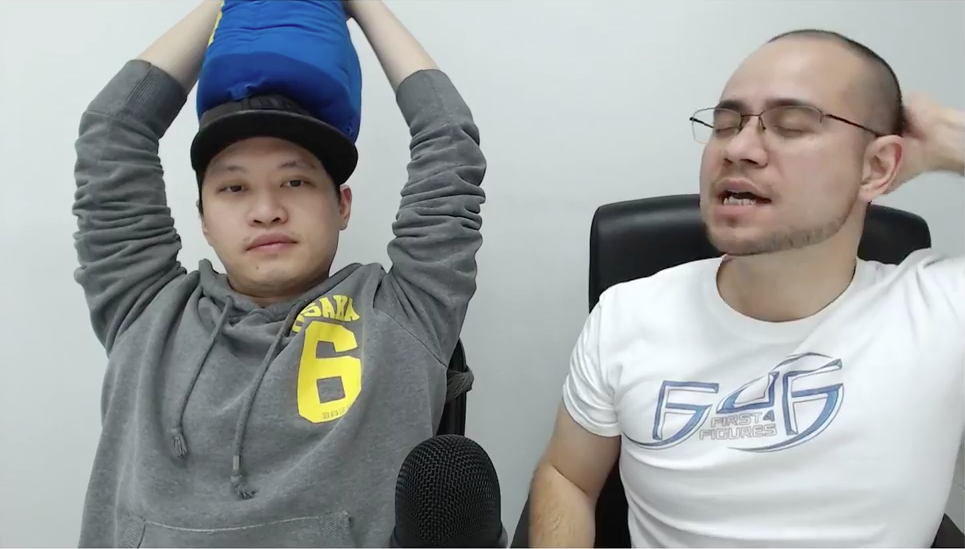 Alex and Chocks do own a car, and Alex is currently waiting for his personalized F4F license plate.
If Antarctica isn't listed in any of the zones, then it will be classified under the default zone pricing.
What's next for the license? They are looking to do Banjo-Tooie later on with a different pose from the current one in production.
What's next for the license? Maybe Conker in a different pose, or a Mighty Poo and Conker diorama in scale?
Metal Sonic 2.0 is not in the vault, but Alex isn't happy with its current concept.
Alex will be having a conversation with the licensor about a Dark Souls plush line later on.
Alex and Chocks have never arm wrestled against each other before, and Chocks doesn't want to hold Alex's hand.
They only sold less than 150 pieces of their Pac-Man statue, so the continuation of this line is looking very grim.
It's never happened that people with confirmed orders have had their orders canceled, but there have been cases wherein people on the waitlist weren't converted because over their overestimation of the cancellation rate.
They want their Castlevania line to keep on growing.
Anime licensors are generally stricter compared to game licensors because more hands are involved with anime licenses.
On F4F merchandise: Alex still hasn't decided on what platform they'll be doing for the fulfillment, but things will be coming thick and fast (lewd-ish) once he's done this.
Shoutout to the CS department – BRENDA and PHIL – for continuously doing an amazing job!
Shipment duration estimates: America – 2/3 weeks; Europe/Canada – 1 month, then all of which are followed up by 5-7 days in customs, and then finally 1-2 weeks delivered to your homes.
Alex badly wants the Final Fantasy VII license! This is the first ever game he invested more than 100 hours into. SQUARE ENIX, please hit him up!

2:09:35

– Alex is literally dying! Just kidding, he's just choking on a piece of Haribo. His favorite is the white (pineapple flavor) one.
F4F's 3 pillars: resin, PVC, and plush. Resin will be their bread and butter, followed up by PVC (looking to do much more come 2018 and 2019), and then plush releases in a year or two.
The Bayonetta statue is unbelievably detail-oriented but is definitely an obstacle worth tackling. At its current stage, it already looks amazing, but they're still not satisfied with it.
The pre-order calendar still hasn't been updated.
Because of the number of pre-orders due Q1 of 2018, would you like to get the ball rolling through blind pre-orders? Let us know in the comments section below.
They were actually considering Rare as their 15k reveal! What else do they have up their sleeve?
They're going to have a go at Gamescom since it is a game-centric event. They will attempt to sell PVC and plush merchandise during the event to help fund their trip. If this succeeds, they will look into attending more events in the future.
WHO DAT WHO DAT: The answer was MARY POPPINS! Unfortunately, both JESSICA CASTICK and JOSHUA HARMAN weren't able to secure any F4F reward points. *Chockles snickering*
REMINDERS
The pre-order period for Aku Aku Life-Sized Mask will close after this live stream. Last Chance Weekend will be from December 22-25, 2017 (golden variant

NOT

available).
The Golden Collector Awards 2017 online voting has already concluded. More news on the giveaway and award winners later on. (LINK)
The Sif Ring giveaway contest is still ongoing but will be wrapping up very soon. (LINK)
The Nightmare (Exclusive) Statue giveaway contest is still ongoing but will be wrapping up very soon. (LINK)
In line with their Aku Aku Mask product launch, First 4 Figures is also giving away an Aku Aku Mask (Exclusive). (LINK)
---
To view everyone's questions for the Q&A portion of this episode, please click HERE.
If you want to have your questions answered by our very own Chocks and Alex, simply search "Chocks and A" in the F4F Official Collectors Club Facebook group and leave your questions in the comments section of the most recent thread prior the upcoming live stream. This thread is posted every Thursday of the week.
If you wish to watch the entire video:
---
Last Update
2017-12-28 11:09:22