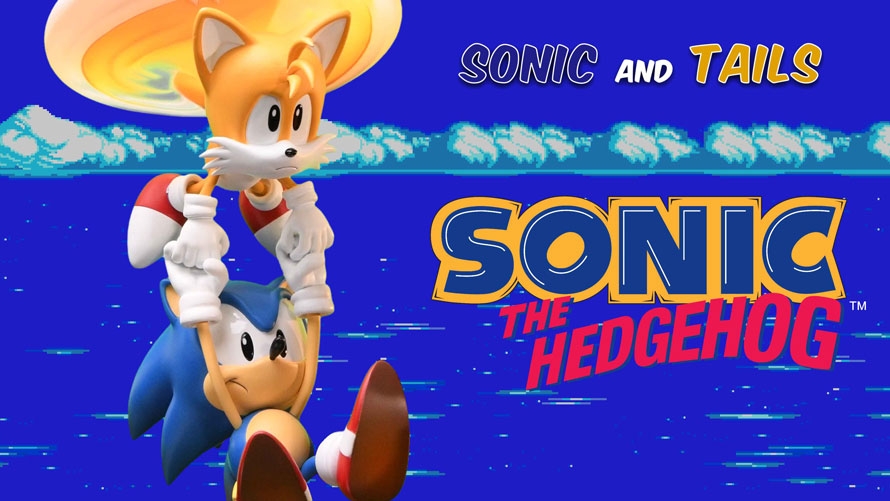 Spread the word, Sonic the Hedgehog fans!
---

It has officially been announced that SONIC AND TAILS will finally be available for pre-order after the Friday Q&A with Chocks and A #125 Facebook live stream on FRIDAY, 12 JULY 2019, 10:00 PM HKT. We have prepared a short teaser trailer for everyone to appease the wait.
SONIC AND TAILS RESERVATIONS EVENT
JOIN NOW!
Be sure to join Alex and Chockles as they go through all the juicy details during the Reservations stream, as well as FAQs, numerous high-resolution images, and their "Making of" documentary video to name a few. You may watch them live on First 4 Figures' main Facebook page or Official Collectors Club Facebook group. Also, be sure to check out our Events page linked above as not to miss out on the highly anticipated SONIC AND TAILS product launch.
It is still astonishing how a very basic 3D render that was posted way back in July of 2017 can turn into a work of art such as this. Now that we know Sonic and Tails look spot on, the only thing left that's missing is the base design. A few days after the very first 3D render, Alex created a poll asking which stage fans would like to see on the diorama, and the majority voted for Angel Island. Since then, however, it was never disclosed what Alex's final decision was on the matter. Not to worry, it won't be long until the full reveal, and we look forward to seeing you all next week for it!
Are you excited to add this piece to your collection? Please do let us know in the comments section below. For more information on how to pre-order, kindly refer to our guidelines HERE, and do check out our Official Collectors Club for all the latest Sonic the Hedgehog and First 4 Figures news and updates.
---
More from First 4 Figures Sonic the Hedgehog series
If you are interested in more products from First 4 Figures' Sonic the Hedgehog series, Sonic the Hedgehog 25th Anniversary (Exclusive) and Sonic the Hedgehog Boom8 Series – Combo Pack 1 & 2 are still available in-stock on our website until supplies last, and you may still jump on the waitlist for our Sonic the Hedgehog Boom8 Series – Combo Pack 3 and Sonic the Hedgehog vs. Chopper Diorama statues. For more information on how our waitlist works, kindly click HERE.
Last Update
2019-07-05 17:19:29