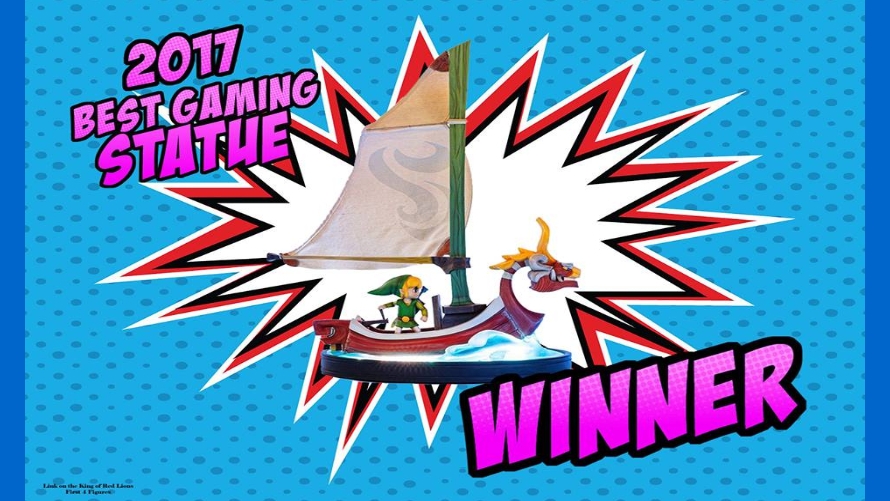 The amount of F4F love in this community is through the roof!
---
First 4 Figures was off to a good start this 2018 after finding out that their Link on the King of Red Lions statue from their Legend of Zelda: The Wind Waker line won Best Gaming Statue during StatueForum's 2017 Statue Awards, and this is all thanks to you, our F4Family. This award is as much yours as it is ours.
Now, if you missed the Friday Q&A with Chocks and A #67 episode, you'd be pleased to know that your award has finally arrived and will be displayed alongside the Link on the King of Red Lions statue where it belongs.
Once again, we would like to thank each and every one of you for your continued love and support! None of this would have been possible if it weren't for all of you. Also, congratulations again to the people behind StatueForum for successfully organizing their 4th annual Statue Awards.
Truly, F4F is love, F4F is life!
Last Update
2018-04-23 07:18:34