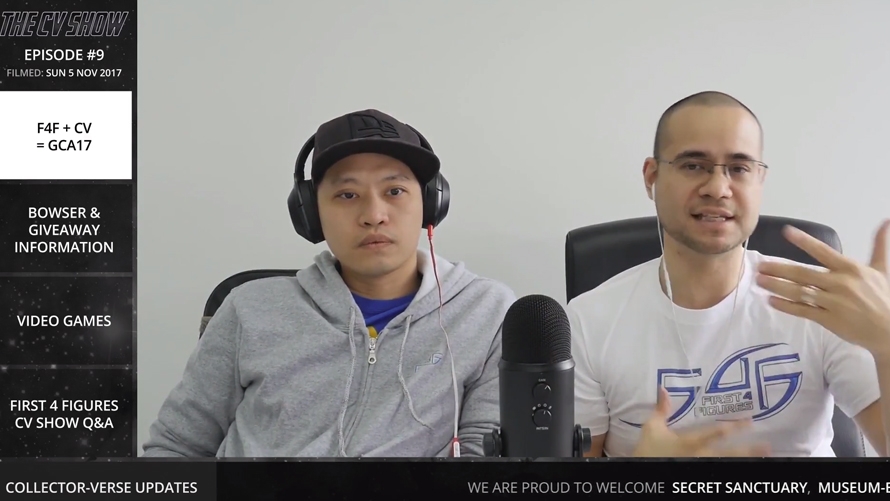 The CV Show #9 airs today! Don't miss it!
---
It is briefly described in one of our past blog posts what the Collector-Verse is, what it is they do for the collectible community, and how First 4 Figures is closely affiliated with them. Because of this mutual relationship and support they have for one another, First 4 Figures' Alex and Chocks were kindly invited to be special guests on the 9th episode of Collector-Verse's series, The CV Show.
During The CV Show, the people behind the Collector-Verse (Richard Melbourne, Rich Shaw, Ian Dempster, and Jonny Walther) discuss various topics surrounding the high-end collectibles industry such as upcoming pre-order announcements, statue or artwork previews, industry issues, and the like. In their latest episode, apart from their usual subject matters, the collectors talk to the dynamic duo about how they got involved with the Collector-Verse, how they as a company plan on sponsoring the Golden Collector Awards 2017, and much more.
The CV Show #9 airs today and is now viewable in the Collector-Verse's YouTube Channel.
---
Don't forget to vote for First 4 Figures in the 3 categories that they are nominated in:
Voting ends on December 1, 2017, 1:00 PM GMT.
To learn more about the Golden Collector Awards 2017, kindly click HERE.
---
RELATED ARTICLES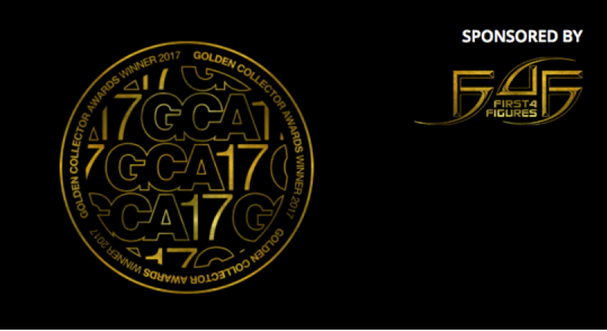 Last Update
2017-11-14 17:16:11