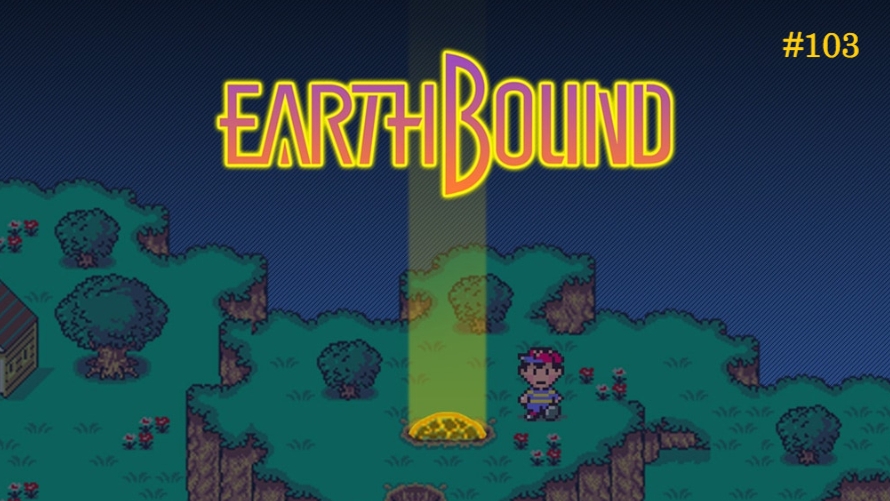 It's that time of the week again folks. Don't forget to cast your votes! #TT103
---
EarthBound, also known as Mother 2 in Japan, is a Japanese role-playing video game developed by Ape Inc. and HAL Laboratory and published by Nintendo for their Super Nintendo Entertainment System (known as Super Famicom in Japan). This 5-year project was released in Japan and North America on August 1994 and June 1995, respectively. Since it was North America's first time to receive a game from the Mother series, they decided to change the name from "Mother 2" to "EarthBound" to avoid the confusion of what it was a sequel to. In the game, players take control of an eventual party-of-four to try and save the world from an intergalactic threat that has corrupted the world with hatred, consequently turning humans, animals, and even objects into malign beings.
Although the game wasn't initially well-received anywhere else but in Japan, EarthBound stood the test of time and was years later regarded as one of the most memorable games of all time due to the game's real-world-based setting (which was unusual for an RPG back then), its unorthodox use of oblique projections in a 2-D RPG (as opposed to the typical top-down view), and the script's range of emotions and humor apparent throughout the adventure.
And so, for today's 103rd Temptation Thursdays poll, we shall focus on Ness, the main protagonist of EarthBound and a playable character in all of the Super Smash Bros. titles.
You may now cast your votes HERE.
To learn a little bit more about EarthBound, you may check out Wikipedia's write-up.
---
For those who want to learn more about First 4 Figures' Temptation Thursday polls, kindly click HERE.
Last Update
2018-07-12 08:48:40