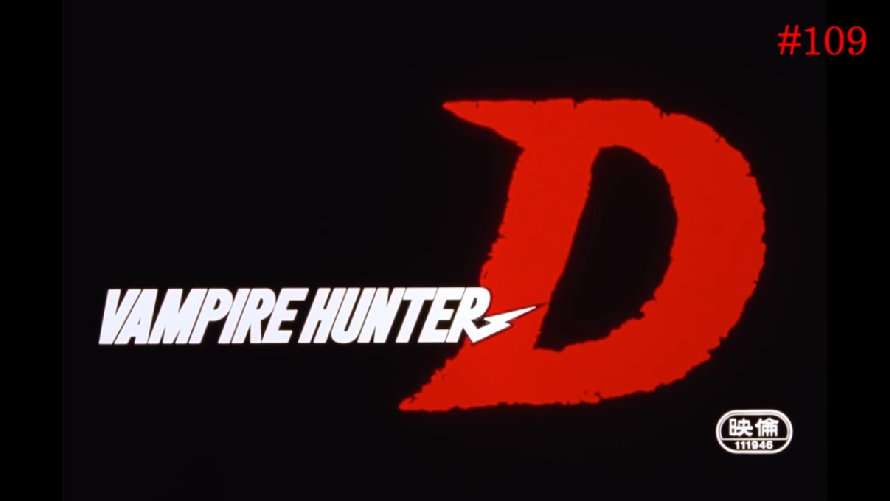 It's that time of the week again folks. Don't forget to cast your votes! #TT109
---
Vampire Hunter D is an ongoing series of Japanese novels about the life of a dhampir (half vampire, half human) that goes by the name of D. The first novel was published on 31 January 1983, and the main series currently has over thirty novels to date, with some consisting of as many as four volumes. Since its first publication in 1983, the series has birthed numerous adaptations in the form of animated films, audio dramas, a video game, manga, animated series, comic book series, and many more.
Unlike your typical medieval setting when the theme is vampire-centric, Vampire Hunter D is set far into the future during a post-nuclear holocaust. For a time, vampires known as the Nobility took advantage and began to develop scientifically engineered demons and monsters to impose their dominion over what remained of humanity. Through the help of vampire hunters, humans slowly began to regain control of the world, and D was the strongest of them all. The story not only follows the vampire-slaying side of his life but also the struggles he goes through as someone that neither belongs to the vampire nor the human race.
And so, for today's 109th Temptation Thursdays poll, we shall focus on D, the main protagonist of Vampire Hunter D.
You may now cast your votes HERE.
To learn a little bit more about Vampire Hunter D, you may check out Wikipedia's write-up.
---
For those who want to learn more about First 4 Figures' Temptation Thursday polls, kindly click HERE.
Last Update
2018-07-12 08:45:25