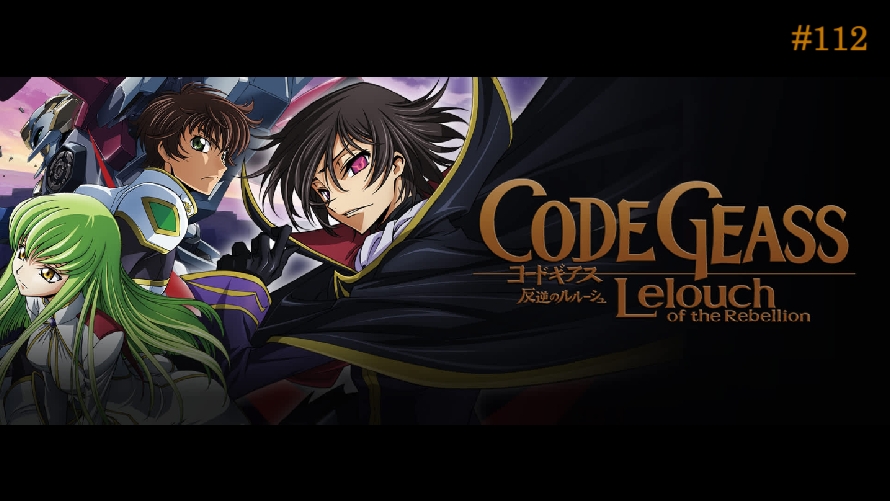 It's that time of the week again folks. Don't forget to cast your votes! #TT112
---
Code Geass: Lelouch of the Rebellion, or referred simply as Code Geass, is a 25-episode anime series created by Sunrise Inc. that aired from October 2006 to July 2007. During a fictional era where Japan has been taken over by the wicked Britannia, the subjugated, together with the exiled prince of the colonizer, have decided to take up arms in the form of a rebellion to gain back their freedom and for the protagonist to have his revenge against his father. The story not only follows the conflict between the warring nations but also the development of the protagonist's character as his desire for vengeance drives him to the brink of narcissism.
Since its premiere, the anime has birthed other forms of media such as manga, light novels, video games, and the like. The first season was such a massive success that the animation studio confirmed the development of a second season as early as March 2007, months before the first season even ended. By November 2008, Japanese distributor Bandai Visuals reportedly shipped over one million DVD and Blu-ray discs related to the franchise, making it one of the most popular anime series in Japan and North America. On top of that, the title has amassed numerous awards and accolades in varying categories in different award shows.
And so, for today's 112th Temptation Thursdays poll, we shall focus on Lelouch Lamperouge, the main protagonist of the Code Geass series.
You may now cast your votes HERE.
To learn a little bit more about Code Geass, you may check out Wikipedia's write-up.
---
For those who want to learn more about First 4 Figures' Temptation Thursday polls, kindly click HERE.
Last Update
2018-08-02 08:26:28