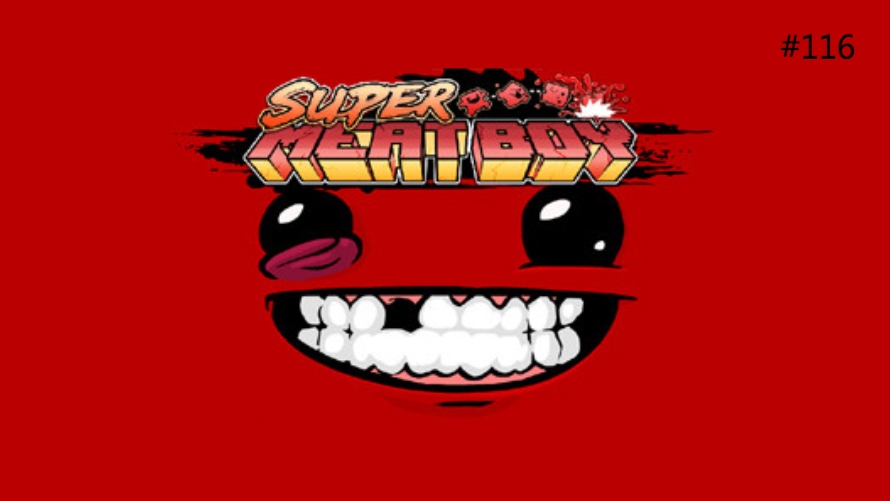 It's that time of the week again folks. Don't forget to cast your votes! #TT116
---
Super Meat Boy is a critically acclaimed 2D platformer that pays homage to the classics of the genre such as Super Mario Bros., Castlevania, and Ghosts 'n Goblins to name a few. The game was developed and published by Team Meat back in 2010 for the Xbox 360 and Microsoft Windows and was ported for more consoles years later, the latest port being for the Nintendo Switch released just last January 2018.
Much like its prequel, Meat Boy, which was only published on the gaming website, Newgrounds, Super Meat Boy is noted for its perfect balance of difficulty and playability. The 300+ levels that Meat Boy has to go through to save his girlfriend Bandage Girl from the malevolent Dr. Fetus are challenging to both newcomers and veterans of the genre but only up to a certain extent that players do not lose interest in trying again. Video gaming publications took notice and nominated and awarded this title in multiple categories such as Best Downloadable Game of 2010, Best Soundtrack, Best Retro Design, and so on.
A third title in the series entitled Super Meat Boy: Forever is currently being developed and is estimated for release sometime this year.
And so, for today's 116th Temptation Thursdays poll, we shall focus on Meat Boy, the main protagonist of the Super Meat Boy series.
You may now cast your votes HERE.
To learn a little bit more about Super Meat Boy, you may check out Wikipedia's write-up.
---
For those who want to learn more about First 4 Figures' Temptation Thursday polls, kindly click HERE.
Last Update
2018-09-06 21:05:14