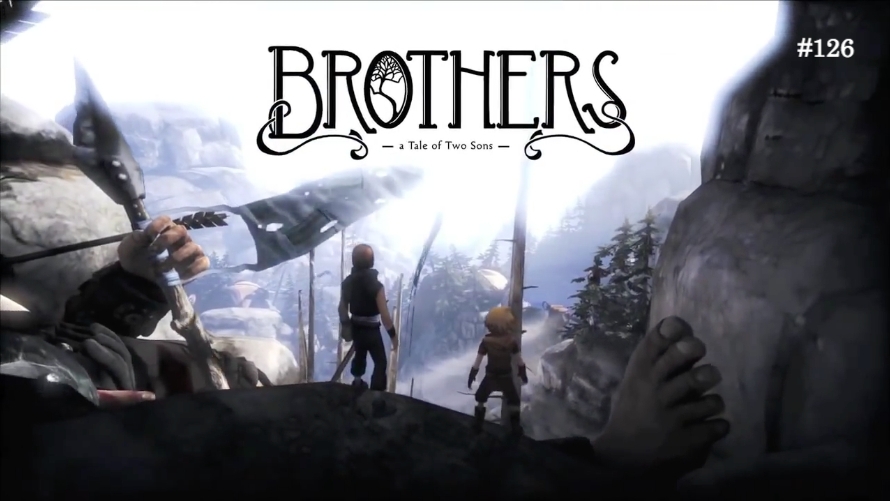 It's that time of the week again folks. Don't forget to cast your votes! #TT126
---
Brothers: A Tale of Two Sons is an indie adventure game developed by Starbreeze Studios and published by 505 Games. It was first released for Xbox 360, Microsoft Windows, and PlayStation 3 in 2013 and was later available for the PlayStation 4, Xbox One, and iOS phones in 2015 and Android phones in 2016.
Apart from its incredibly charming and vibrant visuals, players and video game critics alike are applauding the game for its ingenious gameplay and heart-rending narrative. Players simultaneously take control of two brothers in trying to solve puzzles and overcome obstacles on their quest to the ends of the world to obtain the only cure for their father's illness. When harm befalls one of them, the game resets to the player's last checkpoint since the entire playthrough requires them both to progress. Collaborating such a mechanic with the direction of award-winning Swedish film director Josef Fares instigated a clamor that would later result in winning the Best Xbox Game Award in the 2013 VGX Award Show, the Best Game Innovation Award in the 2014 British Academy Games Awards, and selling over 800,000 copies as of 2015.
And so, for today's 126th Temptation Thursdays poll, we shall focus on Naia and Naiee, the main protagonists of the Brothers: A Tale of Two Sons series.
You may now cast your votes HERE.
To learn a little bit more about Brothers: A Tale of Two Sons, you may check out Wikipedia's write-up.
---
For those who want to learn more about First 4 Figures' Temptation Thursday polls, kindly click HERE.
Last Update
2018-11-18 16:25:43