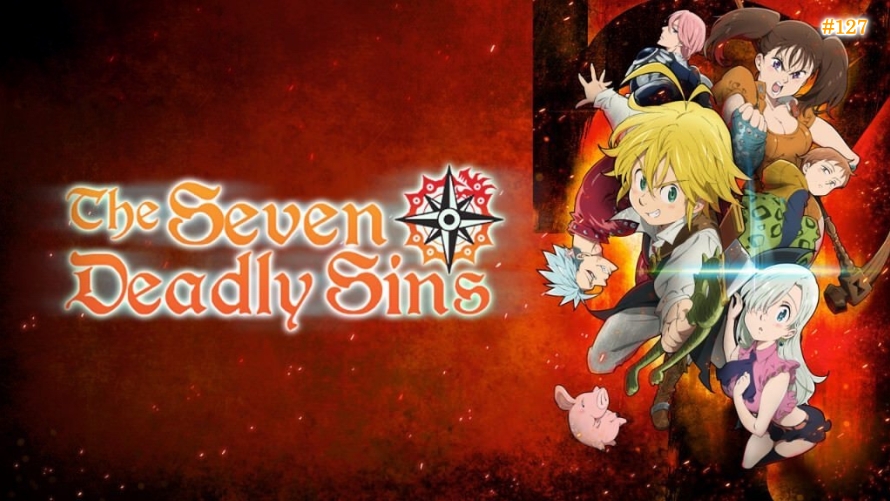 It's that time of the week again folks. Don't forget to cast your votes! #TT127
---
The Seven Deadly Sins is a wildly popular Japanese manga series written and illustrated by Nakaba Suzuki. It made its debut on Kodansha's Weekly Shōnen Magazine on 10 October 2012 and was later collated into 33 tankōbon volumes (31 in the English translation) as of 17 August 2018. The series is presently ongoing and follows the story of a dysfunctional yet united band of former knights on a journey to save the Kingdom of Liones from the rebellion of the Holy Knights. Once banished by the very kingdom they've come to rescue for the sins they've committed, these unsung heroes are their only hope for salvation.
The Seven Deadly Sins was the number one best-selling manga in the first half of 2015 and won Best Shōnen Manga during the 39th Kodansha Manga Awards that same year. As of 2018, there are over 28 million copies in circulation around the world, and an anime adaptation now in its second season.
And so, for today's 127th Temptation Thursdays poll, we shall focus on Meliodas, the main protagonist of The Seven Deadly Sins series.
You may now cast your votes HERE.
To learn a little bit more about The Seven Deadly Sins, you may check out Wikipedia's write-up.
---
For those who want to learn more about First 4 Figures' Temptation Thursday polls, kindly click HERE.
Last Update
2018-12-04 18:07:22