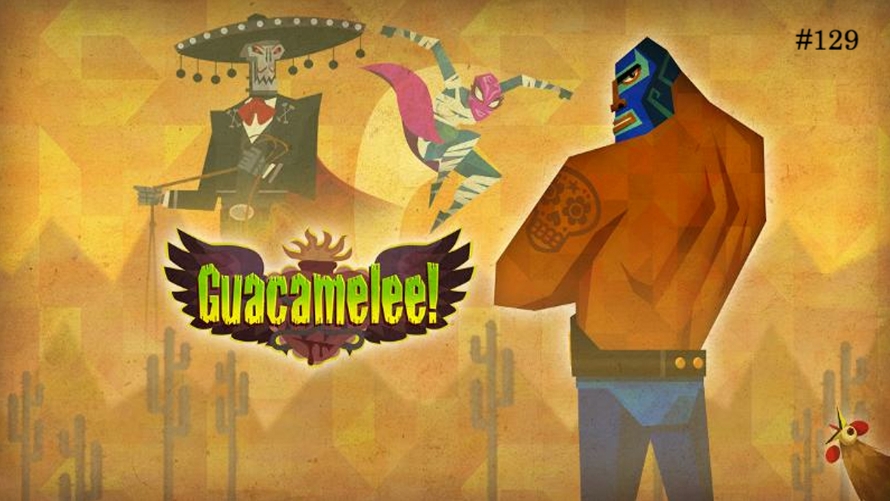 It's that time of the week again folks. Don't forget to cast your votes! #TT129
---
If you are a fan of the Metroidvania genre and beat 'em up gameplays, then Guacamelee! is the game for you. This 2D action platformer was developed and published by DrinkBox Studios initially for the PlayStation 3, PlayStation Vita, and Microsoft Windows in 2013 and macOS and Linux in 2014. Aparent in the plot and unique art style of the game, Guacamelee! heavily draws its inspiration from classic Mexican traditions and folklore. The story follows the journey of a luchador to the Land of the Dead at an attempt to rescue his kidnapped beloved from a menacing skeleton.
Downloadable content was released periodically, adding new costumes, missions, and bosses, and a collection of these together with the original game—entitled Guacamelee! Super Turbo Championship Edition—was released for the PlayStation 4, Xbox One, Xbox 360, Microsoft Windows, and Wii U in July of 2014 and just recently for the Nintendo Switch last October 2018. A sequel, Guacamelee! 2, is out now for the PlayStation 4 and Microsoft Windows and soon for the Nintendo Switch this December.
And so, for today's 129th Temptation Thursdays poll, we shall focus on Juan, the main protagonist of the Guacamelee! series.
You may now cast your votes HERE.
To learn a little bit more about Guacamelee, you may check out Wikipedia's write-up.
---
For those who want to learn more about First 4 Figures' Temptation Thursday polls, kindly click HERE.
Last Update
2018-12-06 05:45:46