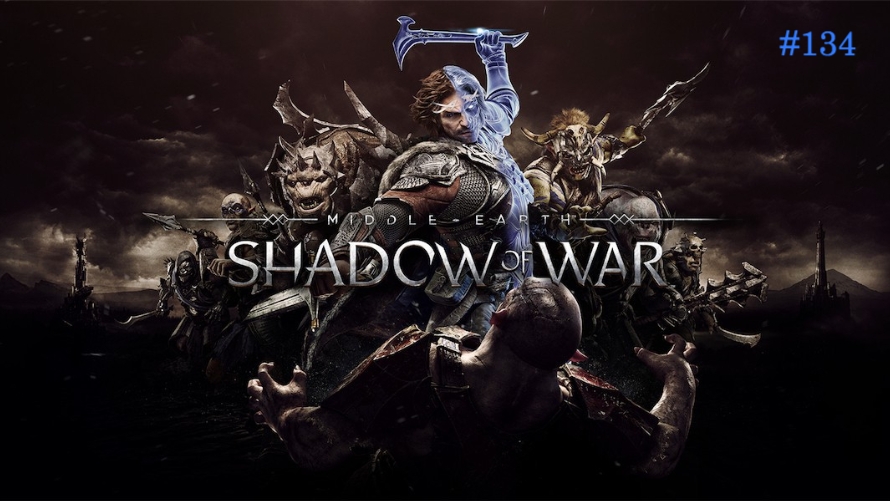 It's that time of the week again folks. Don't forget to cast your votes! #TT134
---
Middle-earth: Shadow of War is the direct sequel to Middle-earth: Shadow of Mordor, both of which are action RPGs developed by Monolith Productions and published by Warner Bros. Interactive Entertainment. It was released for the PlayStation 4, Xbox One, and Microsoft Windows on 10 October 2018. Like its predecessor, the J.R.R. Tolkien classic-inspired video game makes use of the Nemesis System. The game procedurally generates Orcs and tracks the unique and more powerful Uruks throughout one's playthrough, and players can defeat them to weaken the army of Sauron. Defeating these Orc leaders also grant players the ability to control their mind to fight for the side of the good and assign them as guards of the player's fortress. Each Uruk belongs to a certain tribe and grants the inhabitants of the fortress unique abilities to aid in attacking Sauron's minions and defending the stronghold. The tribe origin also affects the environment, structures, and inhabitant's behavior of the player's fortress.
The interesting in-game mechanics and art design were the two most notable features of Middle-earth: Shadow of War, which got the game nominated for multiple categories in various awards events and even won Best Xbox One Console Game during Gamescom 2017. The Nemesis System was better implemented in the sequel and is well worth a try for action RPG and open world fans alike.
And so, for today's 134th Temptation Thursdays poll, we shall focus on Talion/Celebrimbor, the main protagonist of the Middle-earth: Shadow of War series.
You may now cast your votes HERE.
To learn a little bit more about Middle-earth: Shadow of War, you may check out Wikipedia's write-up.
---
For those who want to learn more about First 4 Figures' Temptation Thursday polls, kindly click HERE.
Last Update
2019-01-15 11:40:11