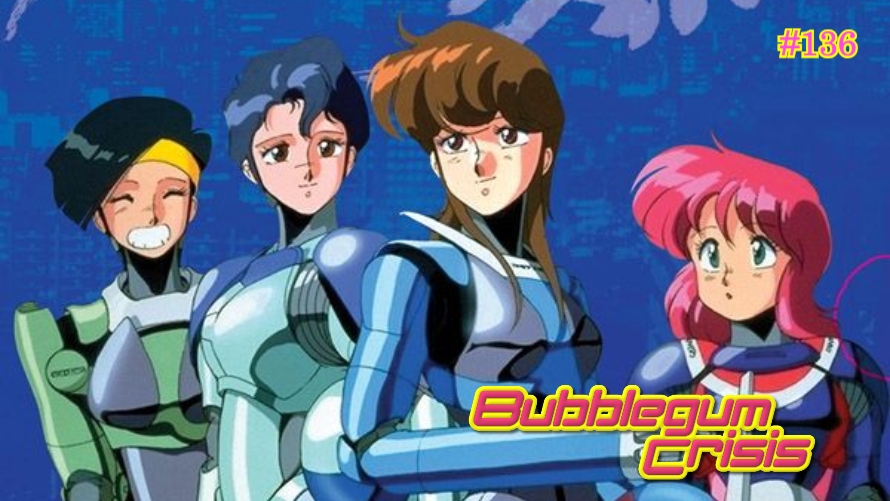 It's that time of the week again folks. Don't forget to cast your votes! #TT136
---
Bubblegum Crisis is an 8-episode original video animation series produced by Youmex and animated by AIC and Artmic. The Japanese version ran from February 1987 to January 1991 and was later subbed in English and released from August 1991 to April 1992. Set in a cyberpunk period, the story follows the campaigns of a 4-member female team known as the Knight Sabers in overthrowing mega-conglomerate Genom, who's main creations—the Boomers—have been wreaking havoc in all of Japan.
It was one of the first few Japanese anime titles that was brought to the North American shores, and due to the success of the first OVA, the series bore fruit to numerous sequels, spin-offs, and reboots that would eventually garner the entire franchise a cult following. With 2,175 backers and having raised over USD 150,000 (more than doubling their initial goal of USD 75,000), the Bubblegum Crisis Ultimate Edition Blu-Ray Set was successfully crowdfunded through Kickstarter in 2013.
And so, for today's 136th Temptation Thursdays poll, we shall focus on Sylia Stingray, the main protagonist of the Bubblegum Crisis series.
You may now cast your votes HERE.
To learn a little bit more about Bubblegum Crisis, you may check out Wikipedia's write-up.
---
For those who want to learn more about First 4 Figures' Temptation Thursday polls, kindly click HERE.
Last Update
2019-01-24 10:34:24