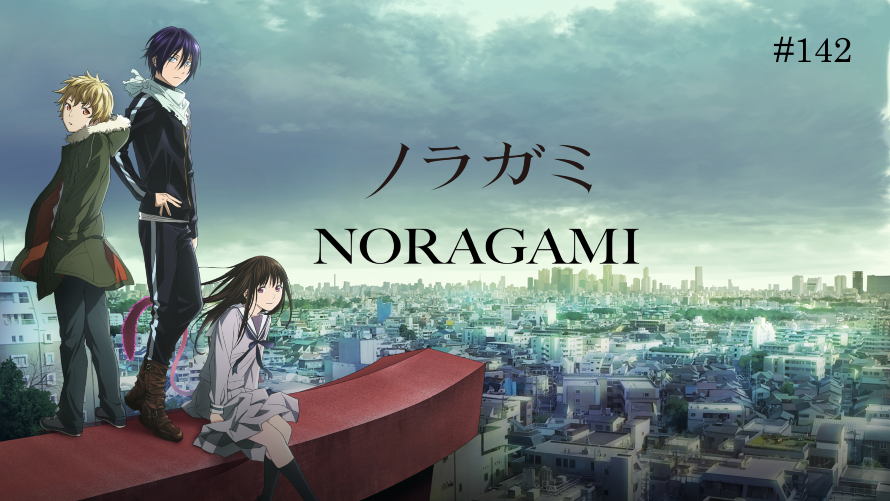 It's that time of the week again folks. Don't forget to cast your votes! #TT142
---
Noragami is a Japanese manga series written and illustrated by Adachitoka. It made its debut on Kodansha's Weekly Shōnen Magazine on the January 2011 issue published 10 December 2010 and currently consists of 20 tankōbon volumes (19 in the English translation) as of 15 February 2019. The series is presently ongoing and follows the story of Yato in becoming the most renowned and worshipped god in Japan. While trying to answer a prayer to find a missing cat, he—although was by no means in any danger—is rescued from an incoming bus by a female middle school student that could strangely see his presence. She, instead, becomes the victim of the incident but was thankfully saved after receiving medical treatment in her parents' hospital. Strange occurrences, however, began happening to her as she, from time to time, found her physical body separate from her spiritual being. The god explains that she can now traverse between the Near Shore, the domicile of the living, and the Far Shore, that of the dead. Promising to answer her prayer to revert her back to normal, the two go on a quest in search of a divine instrument that will aid the god in performing his duties.
Noragami was the 14th best-selling manga in Japan during the first half of 2014, and its anime adaptation currently has two seasons awaiting the announcement on when the third will premiere.
And so, for today's 142nd Temptation Thursdays poll, we shall focus on Yato, the main protagonist of the Noragami series.
You may now cast your votes HERE.
To learn a little bit more about Noragami, you may check out Wikipedia's write-up.
---
For those who want to learn more about First 4 Figures' Temptation Thursday polls, kindly click HERE.
Last Update
2019-03-20 19:42:12