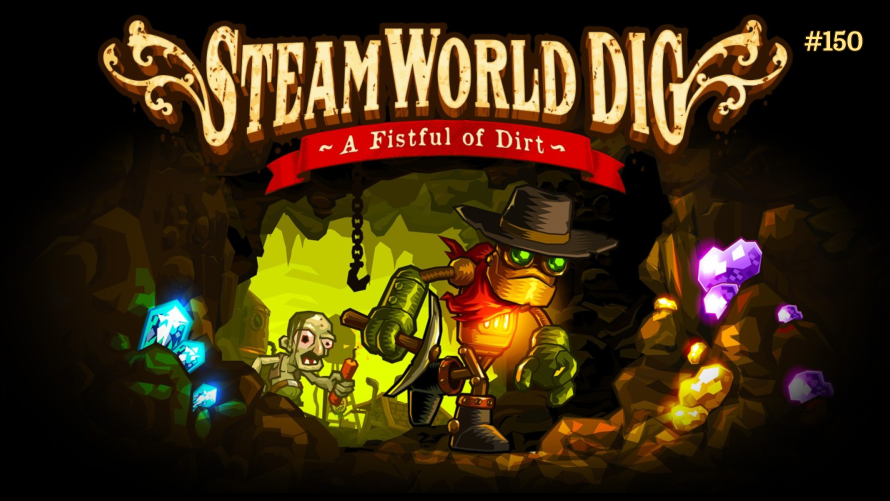 It's that time of the week again folks. Don't forget to cast your votes! #TT150
---
SteamWorld Dig is a 2D action platformer developed and published by Image & Form. It was first released for the Nintendo 3DS in 2013 but is now available on all major platforms as of early 2018. You play as a steam-powered robot who has come into inheritance of a mine left to him by his Uncle Joe. Situated in the Western town of Tumbleton, you set forth on a journey to uncover the mysteries shrouded within the depths of these shafts. Heavily inspired by the Metroidvania genre, you eventually learn new skills along the way, which, when used in certain locations, may grant you access to new areas you otherwise could not have accessed.
Like any other video game, there are set paths within each level which players are expected to traverse along, but what sets SteamWorld Dig apart from the rest is the players' ability to dig his or her way through the maps. To each their own as you decide to either follow the path set forth by the developers or dig and pave your own route through to discover personalized tips and tricks in solving puzzles. It is this unique aspect of the game that everyone has fallen for and is hence highly rated and regarded by players, critics and video gaming publishers alike.
And so, for today's 150th Temptation Thursdays poll, we shall focus on Rusty, the main protagonist of the SteamWorld Dig video game series.
You may now cast your votes HERE.
To learn a little bit more about SteamWorld Dig, you may check out Wikipedia's write-up.
---
For those who want to learn more about First 4 Figures' Temptation Thursday polls, kindly click HERE.
Last Update
2019-05-30 20:27:05