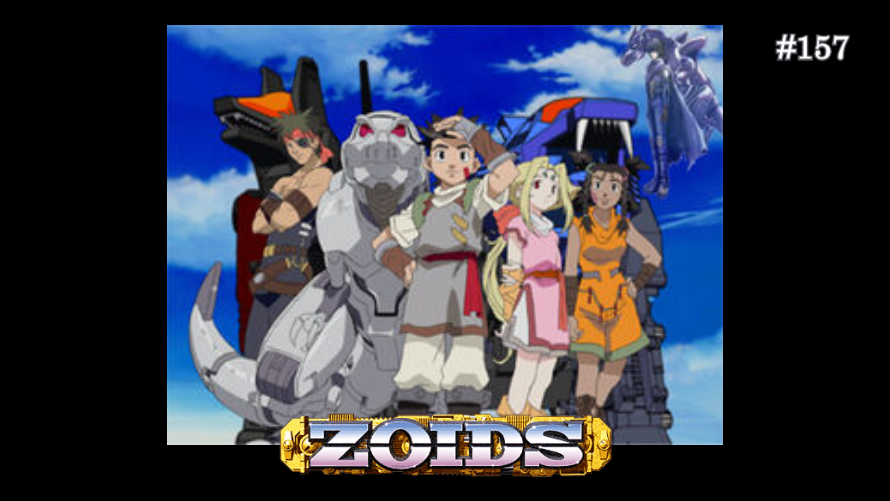 It's that time of the week again folks. Don't forget to cast your votes! #TT157
---
The anime adaptation of Zoids did not begin with a manga or light novel counterpart like other anime adaptations. First and foremost, Zoids is a series of model kit lines with designs based on mechanized animals, insects, and other fictitious creatures. These kits are manufactured by TOMY, a Japanese entertainment company that produces children's toys and merchandise, and they have been making Zoids since 1982.
Printed on some of the boxes, manuals, or promotional materials are excerpts of events in the Zoids timeline called "Battle Story", which, when all pieced together, form the Zoids universe. Also described in these Battle Stories is the featured Zoid's role in its respective story arc. And it was based on these Battle Stories that birthed the first Zoids anime and manga adaptation.
The first Zoids anime adaptation, entitled Zoids: Chaotic Century, follows the story of a teenage boy who meets an amnesiac girl and discovers a special type of Zoid known as an Organoid. Together, they set out on a journey to unravel the mysteries behind the young girl's past. To say that their quest hasn't been easy is an understatement as they face numerous enemies along the way and find themselves caught in between two warring nations, the Helic Republic and the Guylos Empire.
And so, for today's 157th Temptation Thursdays poll, we shall focus on Van Flyheight, the main protagonist of the Zoids: Chaotic Century anime series.
You may now cast your votes HERE.
To learn a little bit more about Zoids: Chaotic Century, you may check out Wikipedia's write-up.
---
For those who want to learn more about First 4 Figures' Temptation Thursday polls, kindly click HERE.
Last Update
2019-07-04 07:32:03