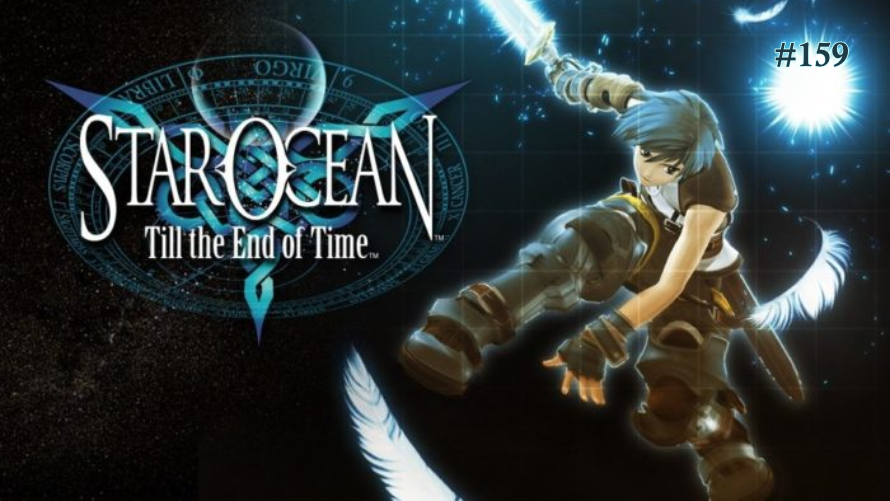 It's that time of the week again folks. Don't forget to cast your votes! #TT159
---
Star Ocean: Till the End of Time is a 2003 Japanese role-playing game (JRPG) developed by tri-Ace and published by Enix (now Square Enix) exclusively for the PlayStation 2. However, the original version was only available for the Japan market. A Director's Cut version, which includes new characters and dungeons, was released for global distribution a year later. In 2017, as an ode to the franchise's 20th anniversary, the game was remastered for the Playstation 4 and boasts full HD graphics and all-new features.
Till the End of Time is the third main entry in the Star Ocean series and is also its first 3D title. As the last story arc in the franchise's timeline, it is set 400 years after the events of Star Ocean: A Second Story. A laid-back college student is on vacation on Hydra IV with his childhood friend and his parents (who are two of the most renowned scientists in the galaxy in their respective field of study), when all of a sudden the planet was attacked by unknown alien forces. Separated from the adults during the commotion, the two kids were able to make their way to the spaceship Helre to flee the scene. Unfortunately, the ship, too, was under attack and the two were separated as their escape pods were on course to different trajectories. The young boy finds himself alone on Vanguard III and is on a mission to reunite with his childhood friend and parents.
And so, for today's 159th Temptation Thursdays poll, we shall focus on Fayt Leingod, the main protagonist of the Star Ocean: Till the End of Time video game series.
You may now cast your votes HERE.
To learn a little bit more about Star Ocean: Till the End of Time, you may check out Wikipedia's write-up.
---
For those who want to learn more about First 4 Figures' Temptation Thursday polls, kindly click HERE.
Last Update
2019-07-18 07:45:15