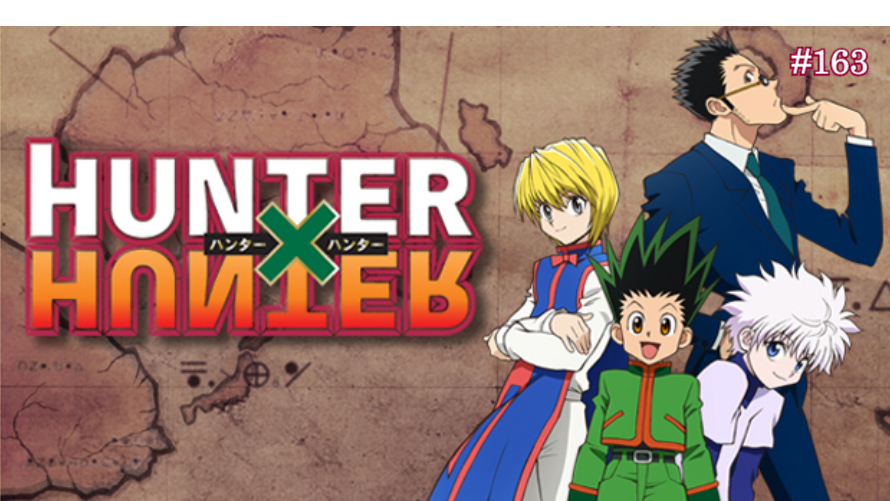 It's that time of the week again folks. Don't forget to cast your votes! #TT163
---
Hunter x Hunter is an ongoing Japanese manga series written and illustrated by Yoshihiro Togashi. It made its debut on Shueisha's Weekly Shōnen Jump magazine on March 1998 and consists of 36 tankōbon volumes as of October 2018. The franchise is a massive commercial success, having sold over 72 million copies in Japan alone as of December 2018. Its anime adaptation, on the other hand, has unofficially been dubbed by fans and critics as one of the best anime series of all time. It contains some of the most memorable story arcs ever witnessed in any anime.
The story follows the journey of a young boy in search of his father. Knowing that his father left him as a child to become a Hunter, the boy decides to take the same path as his first step in his search. Hunters are licensed, elite members of society tasked to harness their powers for good. To become one, he must take the annual Hunter Examination, where only the best and innately talented succeed. It is there that he meets three other participants who are soon to become his life-long friends and confidants in his adventure. Together, they face countless challenges and foes with unmeasurable strength that would test the very fiber of their being.
And so, for today's 163rd Temptation Thursdays poll, we shall focus on Gon Freecss, the main protagonist of the Hunter × Hunter anime series.
You may now cast your votes HERE.
To learn a little bit more about Hunter × Hunter, you may check out Wikipedia's write-up.
---
For those who want to learn more about First 4 Figures' Temptation Thursday polls, kindly click HERE.
Last Update
2019-08-15 08:13:20