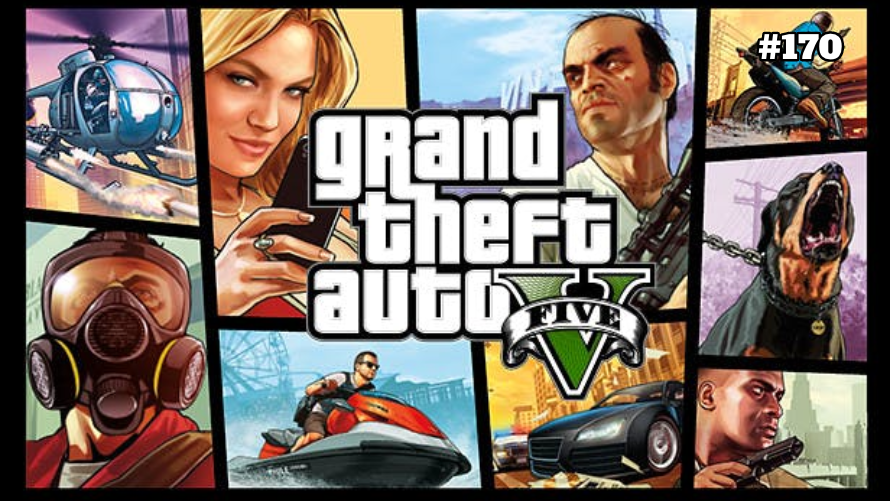 It's that time of the week again folks. Don't forget to cast your votes! #TT170
---
Grand Theft Auto V is a critically acclaimed action-adventure video game developed by Rockstar North and published by Rockstar Games. It first released for the PlayStation 3 and Xbox 360 in September 2013, the PlayStation 4 and Xbox One on November 2014, and Microsoft Windows in April 2015. In familiar Grand Theft Auto fashion, players run or drive amok either following the main storyline, completing side missions, or exploring the vast open world of San Andreas. In this installment, you switch between one of three criminals throughout your gameplay in an attempt to pull off heists while trying to evade the watchful eye of the government. If caught red-handed, players will fall under the Wanted list and will ensue the wrath of the justice force until either apprehended, killed, or able to make a getaway.
Grand Theft Auto V broke industry sales record and became the fastest-selling product in entertainment history, garnering 800 million USD during opening day and 1 billion USD in its first three days. It is the third best-selling video game of all time, selling over 110 million units globally, and is also one of the most financially successful entertainment products of all time, earning roughly 6 billion USD in worldwide revenue. The game has a plethora of accolades under its belt, including multiple Game of the Year awards from different video game publications. In short, Grand Theft Auto V was undoubtedly successful.
And so, for today's 170th Temptation Thursdays poll, we shall focus on Trevor Philips, one of the three playable characters in the Grand Theft Auto V video game series.
You may now cast your votes HERE.
To learn a little bit more about Grand Theft Auto V, you may check out Wikipedia's write-up.
---
For those who want to learn more about First 4 Figures' Temptation Thursday polls, kindly click HERE.
Last Update
2019-10-24 11:03:06