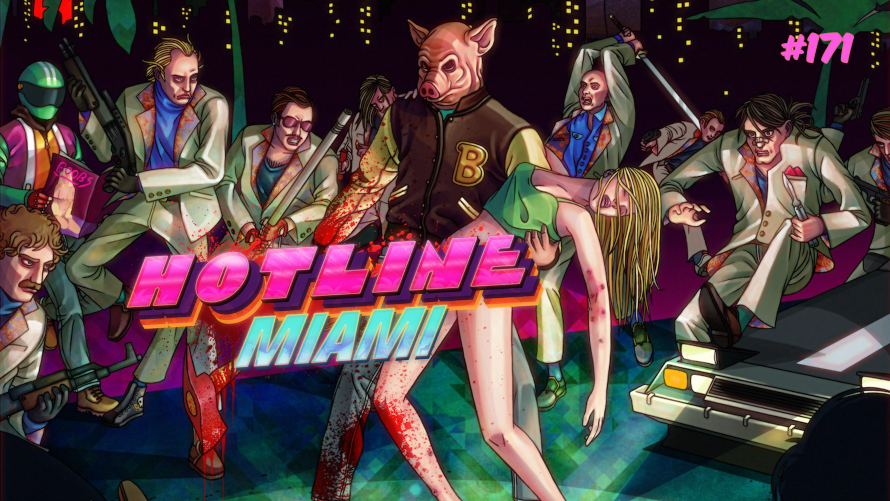 It's that time of the week again folks. Don't forget to cast your votes! #TT171
---
Hotline Miami is a critically acclaimed top-down shooter video game developed by Dennaton Games and published by Devolver Digital. It first released for Microsoft Windows in 2012 and spanned across different platforms through the years, the most recent of which was on the Nintendo Switch just last August 2019. You play as an unnamed silent protagonist—who fans have unofficially named, "Jacket"—that receives messages on his answering machine to dive into the vicious underworld of 1989 Miami. Sprawl through 20 punishing multi-level maps to brutally slaughter each mafia member you encounter and, hopefully, uncover the mysteries behind why you blindly obey these cryptic messages. Stealth is the name of the game, for a single attack from an enemy instantly kills you.
Hotline Miami was nominated in various categories by multiple video gaming publications and received numerous awards for its 80's-inspired music and soundtrack. Its sequel, Hotline Miami 2: Wrong Number, is also available on all the same platforms as its prequel.
And so, for today's 171st Temptation Thursdays poll, we shall focus on "Jacket", the main protagonist of the Hotline Miami video game series.
You may now cast your votes HERE.
To learn a little bit more about Hotline Miami, you may check out Wikipedia's write-up.
---
For those who want to learn more about First 4 Figures' Temptation Thursday polls, kindly click HERE.
Last Update
2019-10-31 10:01:06