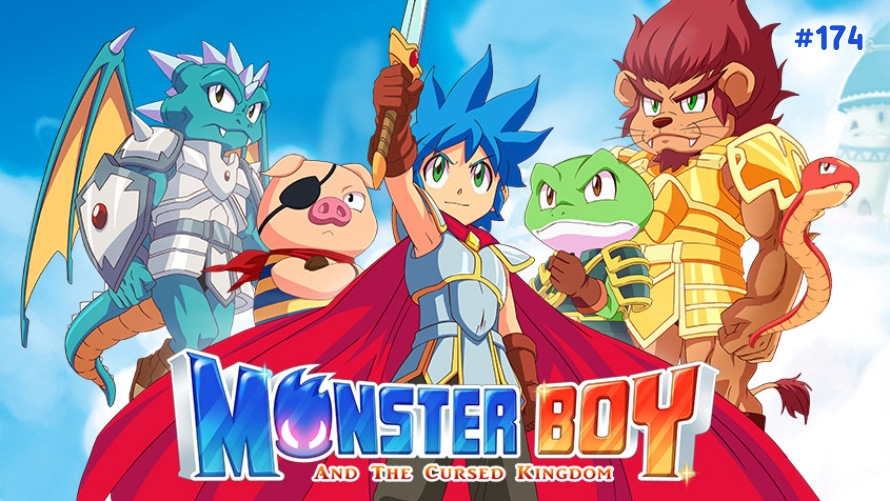 It's that time of the week again folks. Don't forget to cast your votes! #TT174
---
Monster Boy and the Cursed Kingdom is a side-scrolling action platformer developed by Game Atelier and published by FDG Entertainment. It was released for the PlayStation 4, Xbox One, and Nintendo Switch in December 2018, and later on for Windows in July 2019. The developers have partnered with LAT Corp to incorporate this game into the Wonder Boy series.

The story is set in a little kingdom where all of its inhabitants were transformed into animals. To undo his uncle's doing, the young protagonist sets out on an adventure to recover five animal orbs. With these, he can also use its powers to transform into different animals to help overcome the puzzles and obstacles along the way.
Like the Wonder Boy series, Monster Boy and the Cursed Kingdom was well-received by critics and players alike. It sold over 50,000 copies during opening week, and given the history of indie title releases these past few years, it doesn't come as a surprise that the game sold eight times more copies on the Nintendo Switch than the PlayStation 4 and Xbox One combined (as of January 2019).
And so, for today's 174th Temptation Thursdays poll, we shall focus on Jin, the main protagonist of the Monster Boy and the Cursed Kingdom video game series.
You may now cast your votes HERE.
To learn a little bit more about Monster Boy and the Cursed Kingdom, you may check out Wikipedia's write-up.
---
For those who want to learn more about First 4 Figures' Temptation Thursday polls, kindly click HERE.
Last Update
2019-11-14 11:03:24