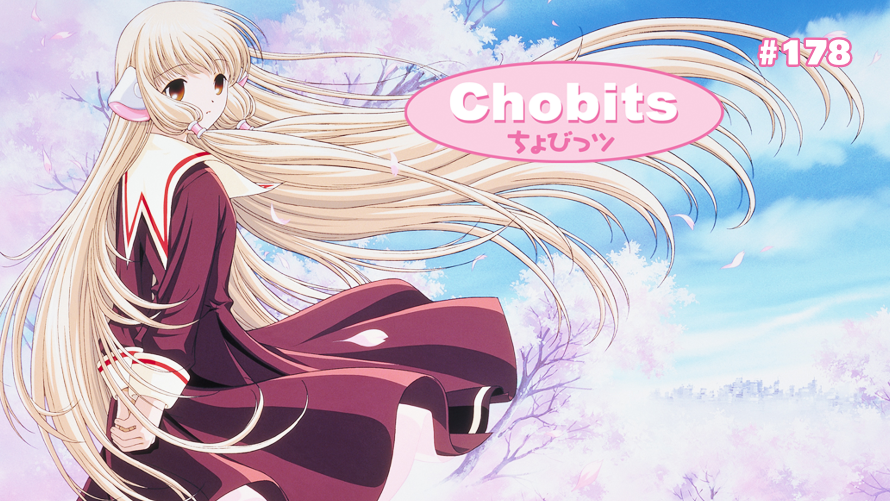 It's that time of the week again folks. Don't forget to cast your votes! #TT178
---
Chobits is a Japanese manga series written and illustrated by the manga group Clamp. It made its debut on Kodansha's Weekly Young Manga magazine in 2000 and ran until 2002, ending with eight tankobon volumes in total. Its anime adaptation first aired in Japan from April to September of 2002 and ran for 22 episodes. The series belongs to the same universe as Angelic Layer, taking place a few years after the aforementioned story.
The story of Chobits focuses on the relationship between human beings and humanoid computers known as persocoms. A boy who lived alone in the farmlands decided to move to Tokyo to try and attain formal education. Unaccustomed to the city life (although not completely oblivious to the latest technology), he finds himself wandering around, taking in the new sites and experiences. He comes across a persocom store but can only dream of owning one someday given how expensive it is. One evening stroll back to his apartment, he chances upon a persocom on a trash pile and takes it home with him. How do you activate it? What can it do for its owner? Is it really just an object? This is where the tale of Hideki Motosuwa and Chii begins.
And so, for today's 178th Temptation Thursdays poll, we shall focus on Chii, one of the protagonists of the Chobits anime series.
You may now cast your votes HERE.
To learn a little bit more about Chobits, you may check out Wikipedia's write-up.
---
For those who want to learn more about First 4 Figures' Temptation Thursday polls, kindly click HERE.
Last Update
2019-12-12 14:24:14