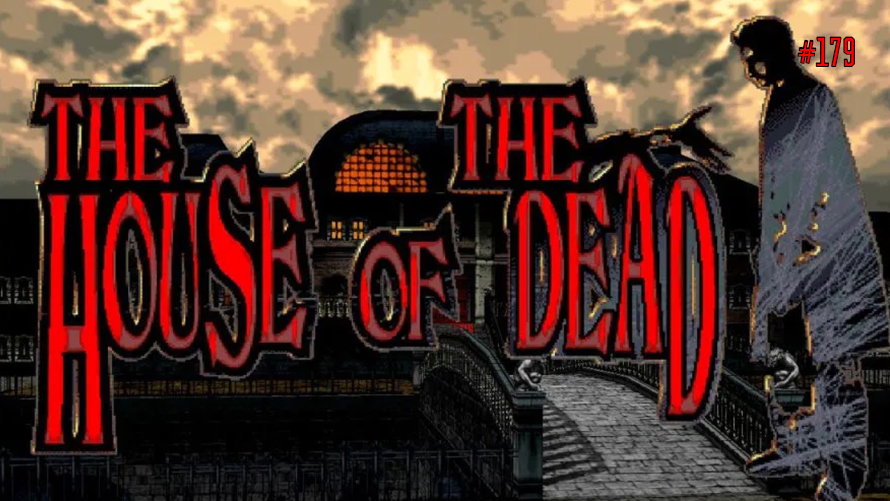 It's that time of the week again folks. Don't forget to cast your votes! #TT179
---
The House of the Dead is an arcade light gun shooter developed and published by SEGA. It was first released in Japan in September 1996, followed by an international release in March 1997. The game later made its way to Windows PC and the SEGA Saturn in 1998. Player 1 controls top AMS Agent Thomas Rogan, and Player 2 controls his partner, G. Thomas receives a distress call from her fiancé that there has been an outbreak in the Curien Mansion. The two agents fly to Europe and make their way to the estate, only to find that the place is crawling with the undead. It is up to them to find a way to put an end to this infestation.
According to critics, the global success of The House of the Dead and Resident Evil have helped popularize the zombie genre we all know and love today. One thing that The House of the Dead was particularly accredited for was the introduction of fast-moving zombies. Since then, these scary creatures (and adaptations of it) have made their way into other popular video games and blockbuster films such as 28 Days Later.
And so, for today's 179th Temptation Thursdays poll, we shall focus on Thomas Rogan, one of the main protagonists of The House of the Dead video game series.
You may now cast your votes HERE.
To learn a little bit more about The House of the Dead, you may check out Wikipedia's write-up.
---
For those who want to learn more about First 4 Figures' Temptation Thursday polls, kindly click HERE.
Last Update
2019-12-19 14:21:36