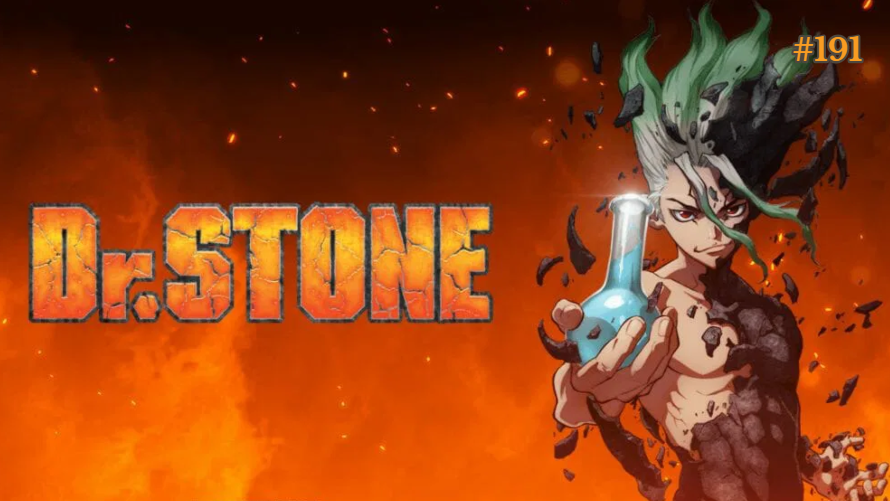 It's that time of the week again folks. Don't forget to cast your votes! #TT191
---
Dr. Stone is an ongoing Japanese manga series written by Riichiro Inagaki and illustrated by Boichi. It made its debut on Shueisha's Weekly Shōnen Jump in March 2017. The series currently consists of 13 tankōbon volumes as of November 2019. The first season of the anime adaptation ran from July to December 2019 and ran for 24 episodes. At the end of its season finale, it was announced that a second season will be happening and will focus on the "Stone Wars" arc of the manga.
Over three millennia after a mysterious phenomenon that turns all of humanity to stone, the story begins with the awakening of a genius in the field of science. With the total collapse of civilization, the young boy decides to use his knowledge to rebuild the world as he once knew it, attempting to depict more than two million years of scientific history from the Stone Age to present day. But, what may have caused the mysterious phenomenon to occur? Will it ever happen again? His quest will take him down a rough and arduous road of discovery.
And so, for today's 191st Temptation Thursdays poll, we shall focus on Senku Ishigami, the main protagonist of the Dr. Stone anime series.
You may now cast your votes HERE.
To learn a little bit more about Dr. Stone, you may check out Wikipedia's write-up.
---
For those who want to learn more about First 4 Figures' Temptation Thursday polls, kindly click HERE.
Last Update
2020-03-26 10:35:44