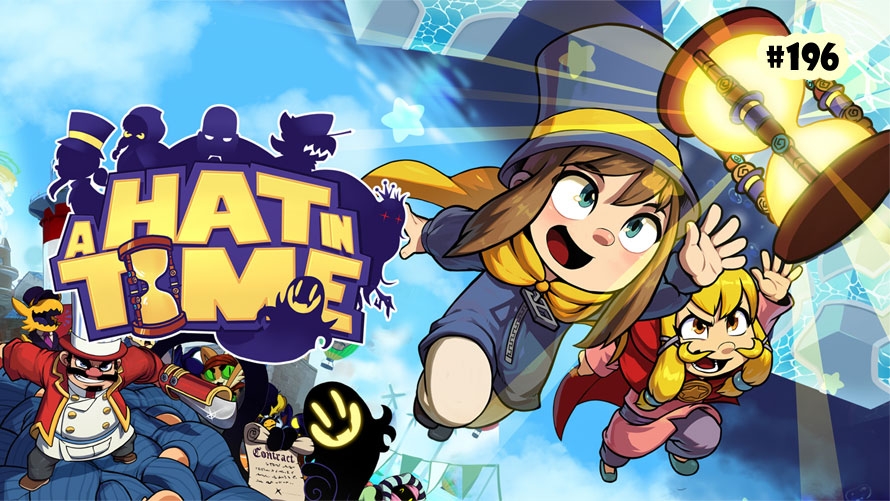 It's that time of the week again folks. Don't forget to cast your votes! #TT196
---
A Hat in Time is an open-world action-adventure game developed by Gears for Breakfast. Described by the developer as a "3D collect-a-thon platformer", the game follows a little girl named Hat Kid who's on a mission to recover what are known as Time Pieces. Scattered across a planet due to an attack to her spaceship by the Mafia, these magical hourglasses serve as her ship's fuel so that she may resume her journey back to her home planet. As her name suggests, she's able to stitch up special hats that grant her abilities to aid her in her quest.
The indie game started as a Kickstarter project with a funding goal of $30,000, but by the end of the campaign, the developers were able to amass a total of $296,360. As of December 2018, over a million copies had been sold, and the game had been nominated for multiple awards. A Hat in Time is proof that even a game that comes from a humble crowd-funded beginning can go on to be a monumental success!
And so, for today's 196th Temptation Thursdays poll, we shall focus on Hat Kid, the main protagonist of the game.
You may now cast your votes HERE*.
*You must be a member of our Official Collectors Club to vote.
To learn a little bit more about A Hat in Time, you may check out Wikipedia's write-up.
---
For those who want to learn more about First 4 Figures' Temptation Thursday polls, kindly click HERE.
Last Update
2020-04-30 03:03:21