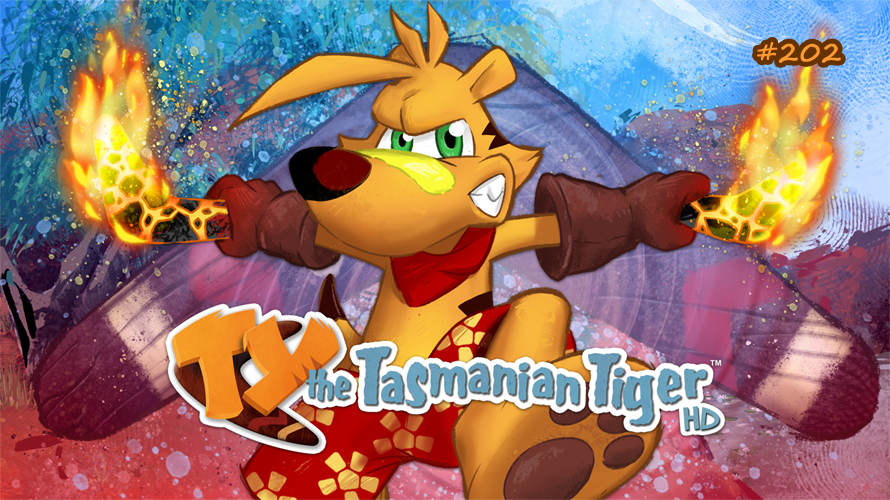 It's that time of the week again folks. Don't forget to cast your votes! #TT202
---
Ty the Tasmanian Tiger HD is a remastered version of the 2002 3D platforming game, Ty the Tasmanian Tiger. The game was developed by Krome Studios and published by EA Games. The plot is centered on the story of Ty, who searches a fictional Australian island for artifacts capable of freeing his family from an alternate dimension. Boss Cass, an evil cassowary bent on dictatorship, is also seeking these relics. Ty must find these five missing mystical talismans first to save both the country and his family!
The original game sold over a million copies worldwide and was even a part of the PlayStation 2 Greatest Hits lineup, so it's no surprise that a remastered port was created to introduce the game to a new generation of gamers. After its release for Microsoft Windows in 2016, a Nintendo Switch version of Ty the Tasmanian Tiger HD was released earlier this year. PlayStation 4 and Xbox One versions of the remastered game are also in development.
And so, for today's 202nd Temptation Thursdays poll, we shall focus on Ty the Tasmanian Tiger, the titular protagonist of the game.
You may now cast your votes HERE*.
*You must be a member of our Official Collectors Club to vote.
To learn a little bit more about Ty the Tasmanian Tiger, you may check out Wikipedia's write-up.
---
For those who want to learn more about First 4 Figures' Temptation Thursday polls, kindly click HERE.
Last Update
2020-06-11 04:59:54