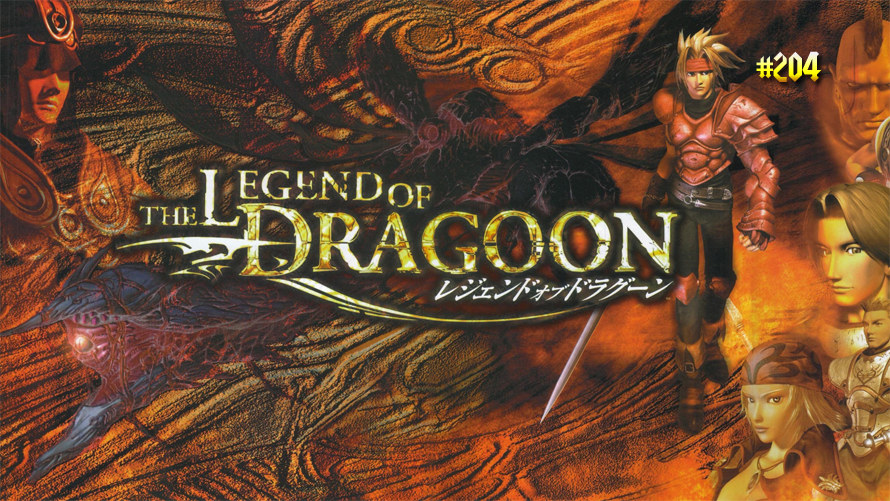 It's that time of the week again folks. Don't forget to cast your votes! #TT204
---
The Legend of Dragoon is a 3-D fantasy role-playing video game developed by SCE Japan Studio and published by Sony Computer Entertainment. In the story, Dart Feld leads a group of warriors caught in a struggle between nations of the fantasy land of Endiness. Dart and his party gain the ability to transform into their "dragoon" forms, in which they materialize armor and wings and gain powerful attacks for a limited time. The game's fighting system features both real-time commands and turn-based mechanics.
Designed with player immersion and a cinematic style in mind, The Legend of Dragoon's development team consisted of over one hundred staff members and took three years to develop. The game was praised for its graphics and cinematics and receiving positive critical reception; it sold over one million copies worldwide. Since its release in 1999, The Legend of Dragoon has been adapted into both a novelization and a manga.
And so, for today's 204th Temptation Thursdays poll, we shall focus on Dart Feld, the protagonist of The Legend of Dragoon.
You may now cast your votes HERE*.
*You must be a member of our Official Collectors Club to vote.
To learn a little bit more about The Legend of Dragoon, you may check out Wikipedia's write-up.
---
For those who want to learn more about First 4 Figures' Temptation Thursday polls, kindly click HERE.
Last Update
2020-06-25 08:01:13