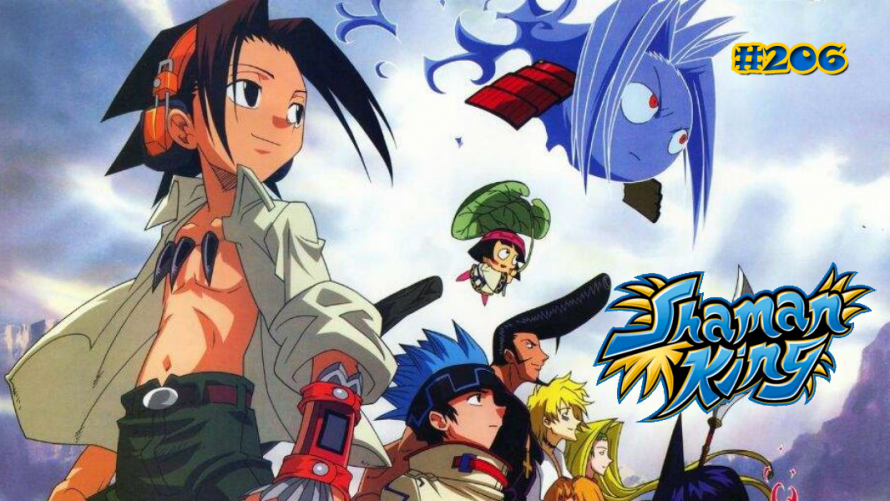 It's that time of the week again folks. Don't forget to cast your votes! #TT206
---
Shaman King is a manga series written and illustrated by Hiroyuki Takei. The central character is Yoh Asakura, an easygoing teenage shaman (a medium between the worlds of the living and the dead) who wishes to become the "Shaman King" to fulfill his dream of living an easy life. He forms relationships with other shamans along the way as he trains and competes in the Shaman Fight, a tournament to determine the next "Shaman King". When Yoh learns that he has a twin brother named Hao who hates and seeks to destroy humanity, Yoh becomes determined to save Hao from his inner darkness and save mankind in the process.
Weekly Shōnen Jump serialized the Shaman King manga from June 1998 to August 2004, a part of which received an anime adaptation released from July 2001 to September 2002. The popular franchise has sold over 35 million manga volumes and spawned numerous video games, collectibles, and even a trading card game.
In June 2020, it was announced that a reboot Shaman King anime series will premiere in April 2021, bringing the popular series to a whole new generation of fans.
And so, for today's 206th Temptation Thursdays poll, we shall focus on Yoh Asakura, the protagonist of the anime.
You may now cast your votes HERE*.
*You must be a member of our Official Collectors Club to vote.
To learn a little bit more about Shaman King, you may check out Wikipedia's write-up.
---
For those who want to learn more about First 4 Figures' Temptation Thursday polls, kindly click HERE.
Last Update
2020-07-09 08:00:29